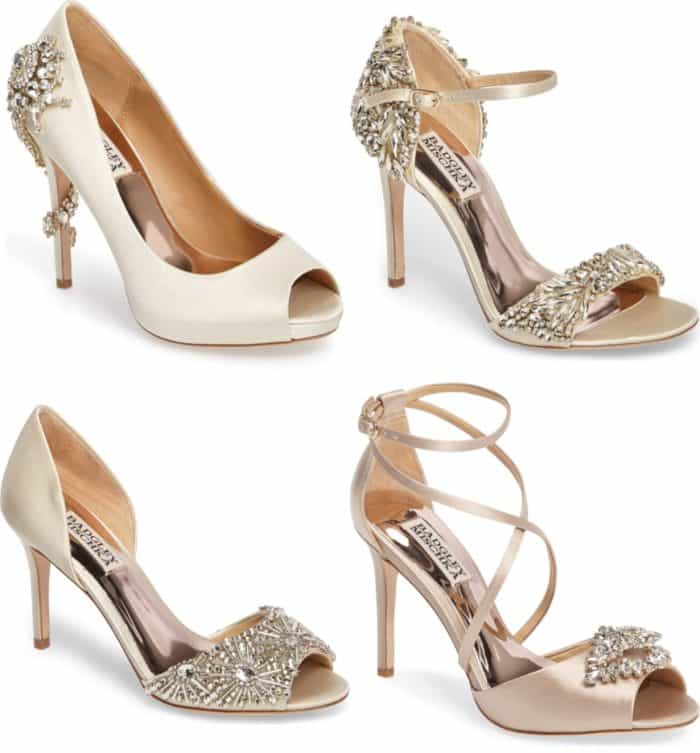 Image
Badgley Mischka Wedding Shoes
It's no secret that Mark Badgley and James Mischka, the designers behind the label Badgley Mischka, have created some of the most beautiful dresses, shoes, and accessories that have ever walked down a red carpet -- and an aisle! Badgley Mischka wedding shoes have become a particular favorite of ours, and they have consistently been a top choice for brides-to-be, as well and mothers, guests, and others in the wedding party! Here are a few new wedding shoes by Badgley Mischka that we've been admiring lately!
Shopping links and sources are from sponsors, meaning that this blog may earn a referral commission from the retailer, if a qualified sale is made.
OUr Favorite Badgley Mischka Shoes for Weddings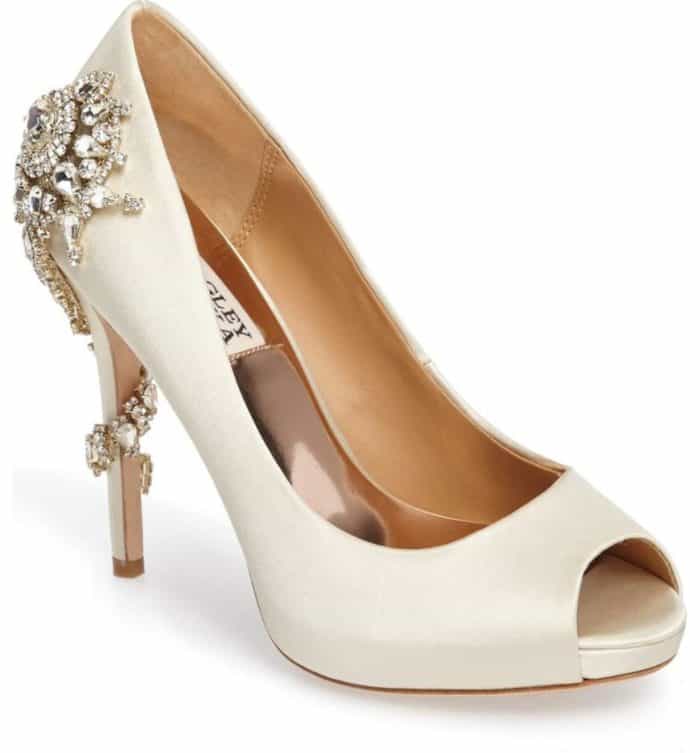 Badgley Mischka 'Royal' Crystal Embellished Peeptoe Pump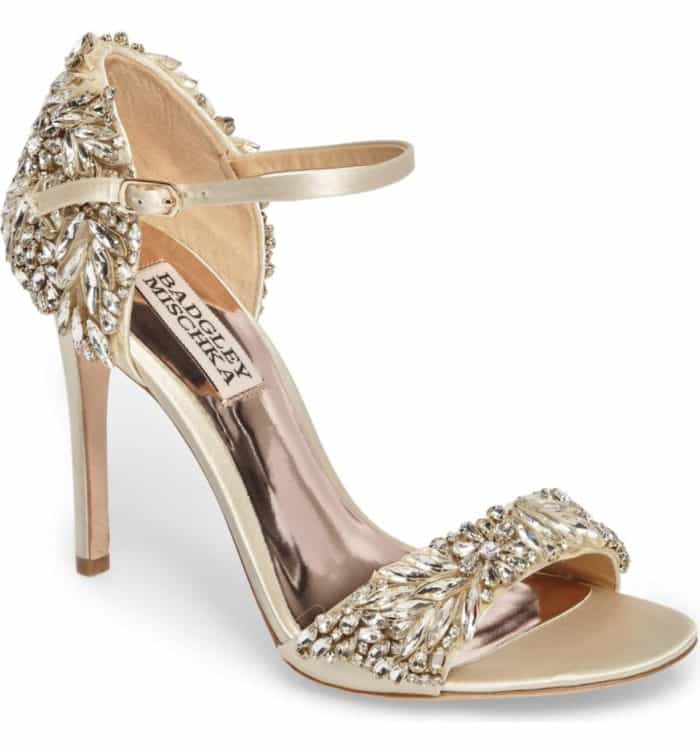 Tampa Ankle Strap Sandal (now out of stock at Nordstrom) in stock at Dillard's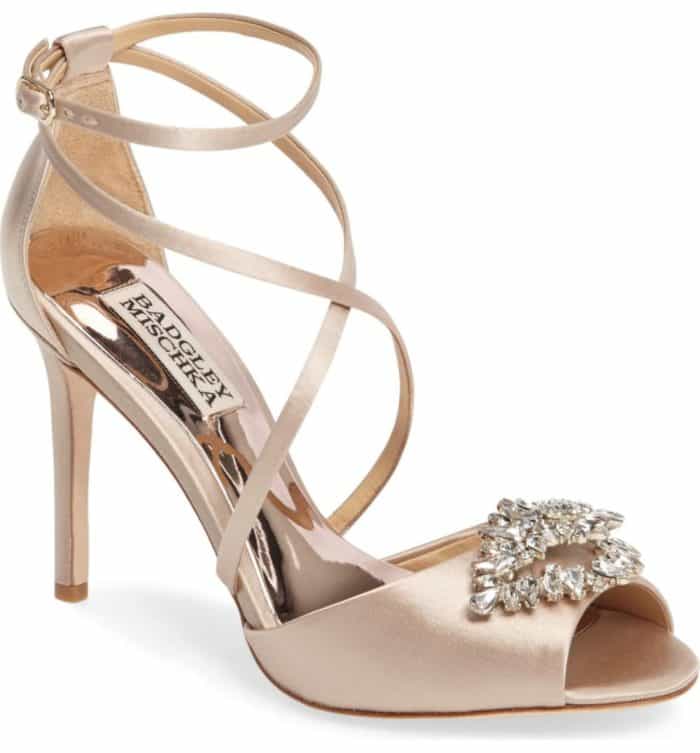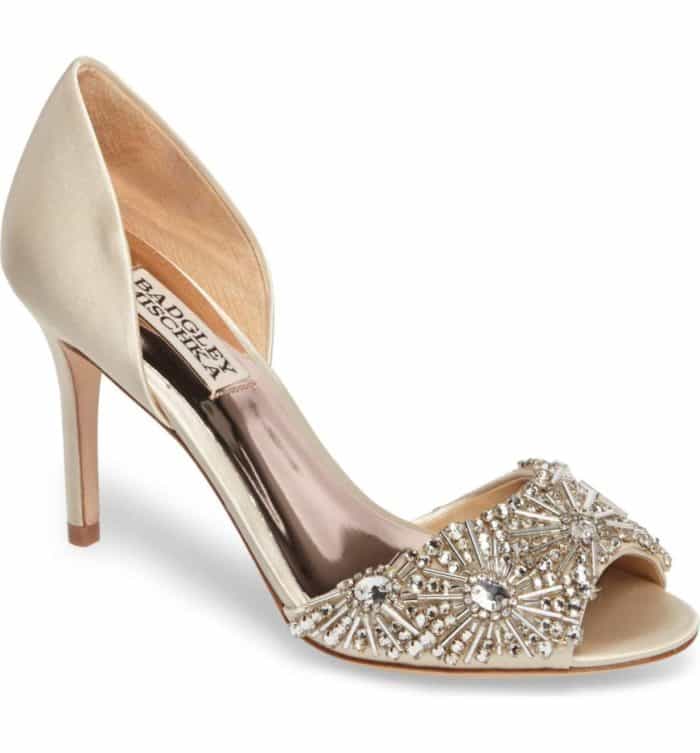 Maria Embellished d'Orsay Pump (Out of stock)
And some older favorites: ( May no longer be in stock - check Nordstrom for the latest offerings!)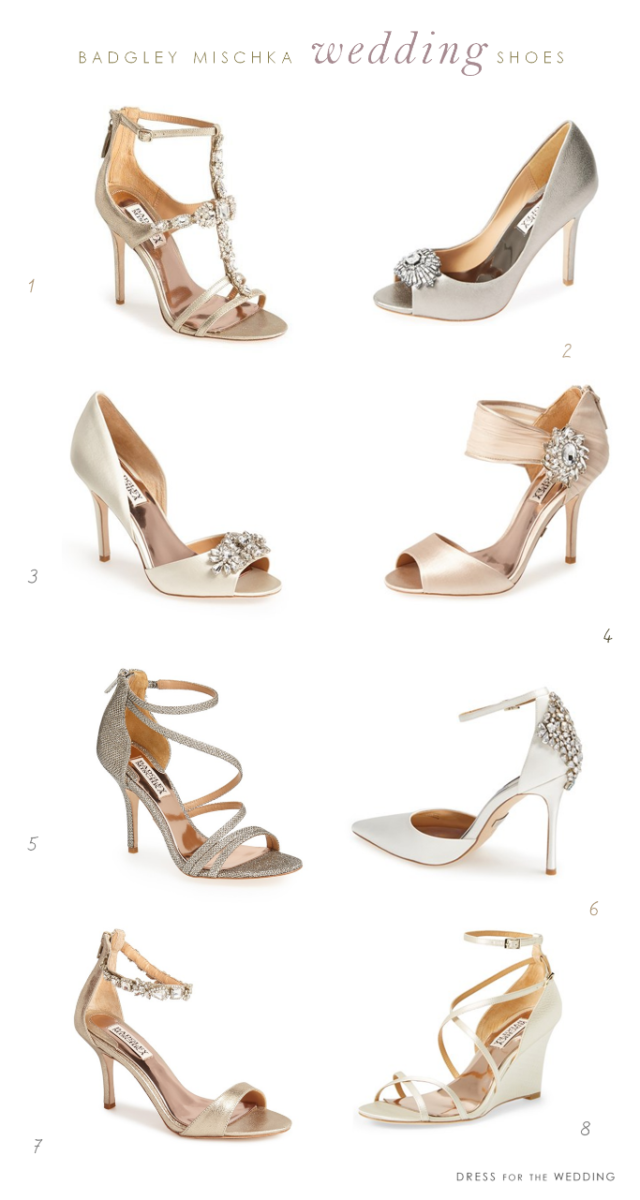 Shopping sources use affiliate links from sponsors: 1.Giovana T-Strap Sandals at Nordstrom(now out of stock) 2. 'Hollie' Pumps in Anthracite, also comes in Ivory, Navy, and a pretty muted gold called Platino Metallic at Nordstrom 3. 'Giana' Satin D'Orsay Pumps 4. 'Gayla' Peep Toe Sandal (sold out) 5. 'Landmark' Sandal at Shopbop 6.Gem Pointy Toe Satin Pump in White 7. 'Giles' II Sandals in Platino, also comes in silver 8. 'Melaney' Strappy Wedge Sandals
Besides the beauty of these bridal shoes, what we love most about Badgley Mischka heels, is that one is able to get a designer bridal shoe a price that isn't approaching the cost of your monthly rent or mortgage. It's certainly a treat to buy these, but one could own several pairs of Badgley Mischka shoes for the price of some other designer heels!
I especially love the jeweled and embellished details Badgley Mischka has added to the straps and to the back of the heel ( Kiara, Gene and Gem all have this pretty feature). Badgley Mischka also does embellishments in the front, like Hollie, Jeannie,and Giana -- and beautiful floral accents that are chic, never cutesy like these Calla lilly wedding shoes called Meribeth.
For those wanting a little stability and comfort and a guarantee against sinking in the grass or sand, Badgley Mischka also creates some of prettiest wedges and flat sandals. (I wore wedges for my own outdoor wedding, and I liked the comfort and, thanks to a pretty design, I felt like they were still elegant. However, if you do decide on a heel, Solemates will help you from sinking in grass!
Looking for more wedding inspiration and bridal shoes?
Also check out:
And the Wedding Shoe Shop
Shopping sources and links in italics and in the shop section are from affiliates and sponsors, meaning that this blog may earn a small referral commission from the retailer, at no cost to the purchaser, if a qualified sale is made.
Shop The Look