Hi Everyone!
We may be in the throes of winter right now, but that doesn't mean that wedding season isn't just around the corner! And as we gear up for that fun time of year, I'm very excited to announce that I'll once again be the featured blogger for Your Wedding Experience, Philadelphia on February 28th! It may be a little cold and gray, but it's the perfect time to tend to the details of your wedding!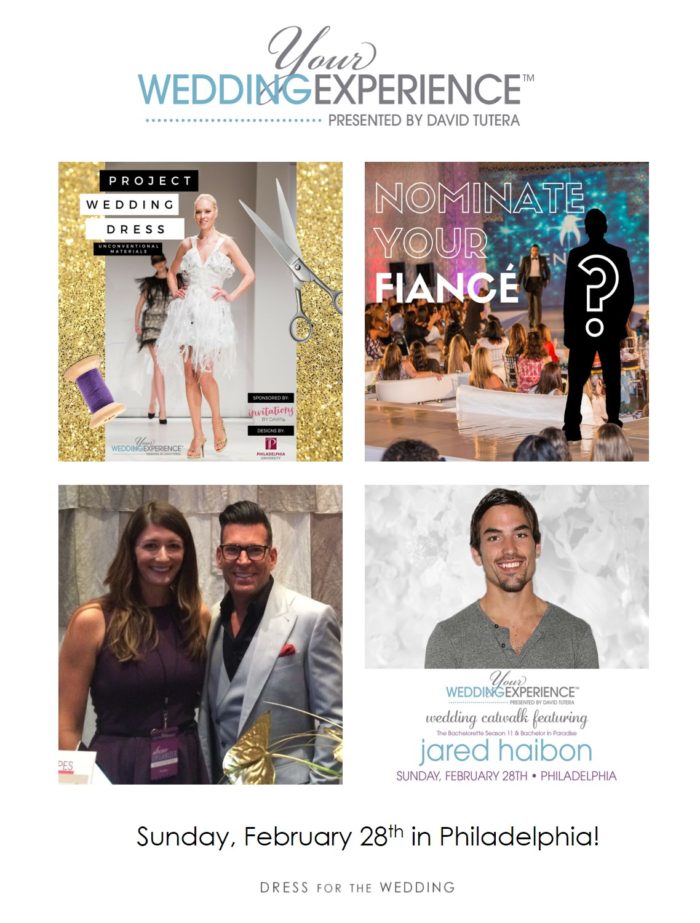 No matter if you're just starting to plan, in the middle of planning, or just about to walk down the aisle, there are beautiful wedding ideas for every stage, and you'll be meeting all the top professionals who can help make it happen for you!
I don't know if you've attended other wedding shows, but this one is different in the best way: it's more like a party and a VIP event, where you can experience the wedding details yourself! We want to see everyone there: engaged couples, your wedding party, mothers, dads, siblings - if they are in your wedding entourage and a part of your wedding planning experience - bring them along!
I'm really excited to announce my special feature at the show: Style for the Aisle, with accessories from Happily Ever Borrowed and Sikihara wedding dresses. It will be a chance for you to try on some of their exquisite pieces put together with your ideal wedding with the wedding accessories that will best suit your style! There are SO many other features to see! David Tutera will be there for photo opportunities with VIP ticket holders and he'll be adding his signature enthusiasm, energy, and impeccable taste and style to every aspect of the show!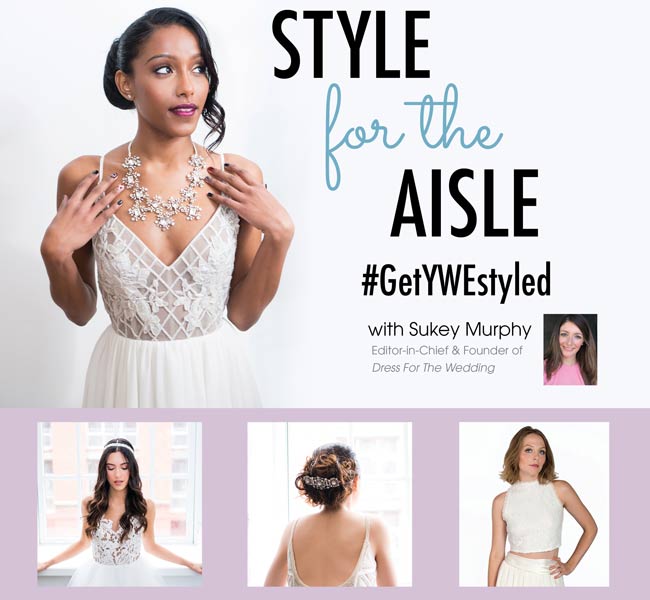 The Wedding Catwalk will be back with two exciting additions; you can nominate your fiancé to walk in the show, and fans of The Bachelorette and Bachelor in Paradise will thrilled to learn that fan favorite Jared Haibon will be walking in the show, and posing for pictures with VIPs after! There will also be Project Wedding Dress where design students will be sharing their creations, and tons of prizes and giveaways! And if you're not in the Philly area - check out the other locations for shows!
See all the fun we had the last time at the show by watching the video below. Get your tickets soon, it's only a few weeks away! I know you'll be having fun taking in all the excitement, but please stop by and say hi! I can't wait to meet you! Order your tickets here!
Dress for the Wedding is a media partner of Your Wedding Experience Philadelphia.
More details you might love:
Your Wedding Experience 2015 Recap
My Interview with David Tutera
My Tips and Trends for Your Wedding Experience
More style ideas you might enjoy :