Amazon always has the solution for must-have and last minute items, and wedding guest dresses are no different! We're trying out some of the most affordable and best wedding guest dresses on Amazon for under $100.
Affiliate commission links are used in the shopping links in this post. This means this blog may earn a commission if a qualified purchase is made. Prices were current on the day of publication, but are subject to change.
Best Wedding Guest Dresses From Amazon (For Under $100!)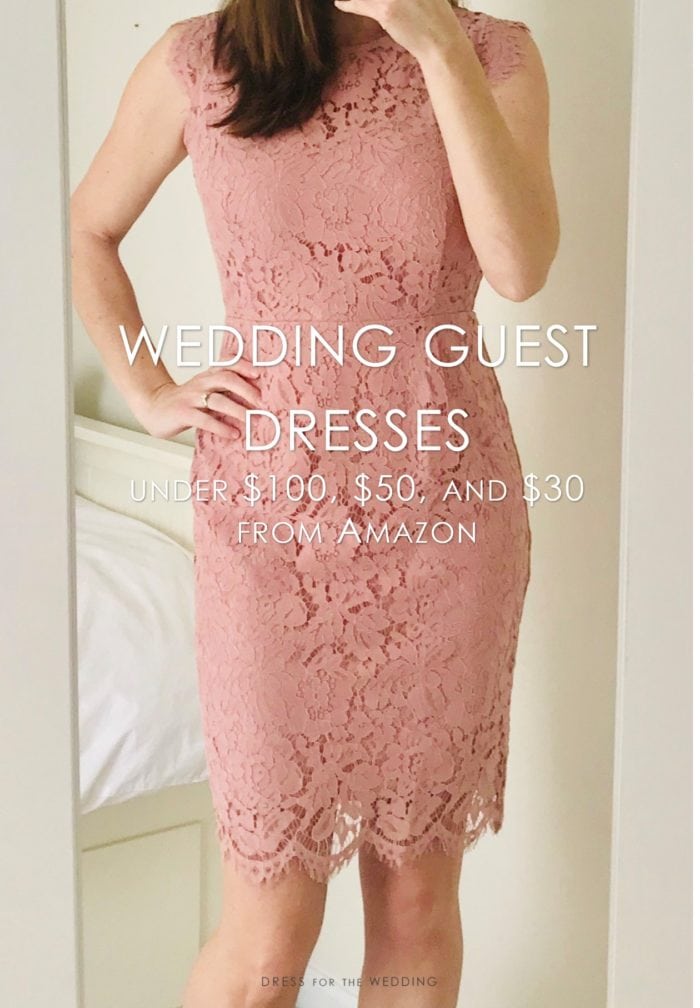 Amazon Wedding Guest Dress Try-On
I have a wedding to attend this spring, so I have been taking that as an opportunity to try on some of the best-rated wedding guest dresses on Amazon. This way, I can see if they live up to the reviews, and I hope I come away with a pretty and affordable dress to wear.
There are some great advantages to getting a wedding guest dress on Amazon. One that there is a huge selection of wedding guest dresses under $100 and even under $50 and $30!. Thanks to Prime, you also can get a dress quickly, so if a dress you thought you were going to wear doesn't work out sort of last minute, you can have a dress to wear quickly!
So far with clothes on Amazon, I have found that you can pretty much trust the reviews, but it's still so much more helpful if you can also see a picture!, Also, with Prime Wardrobe, some dresses can be tried on before you buy. In most cases with other dresses, you can also easily return your dress by mail.
Mauve Pink Lace Dress Under $40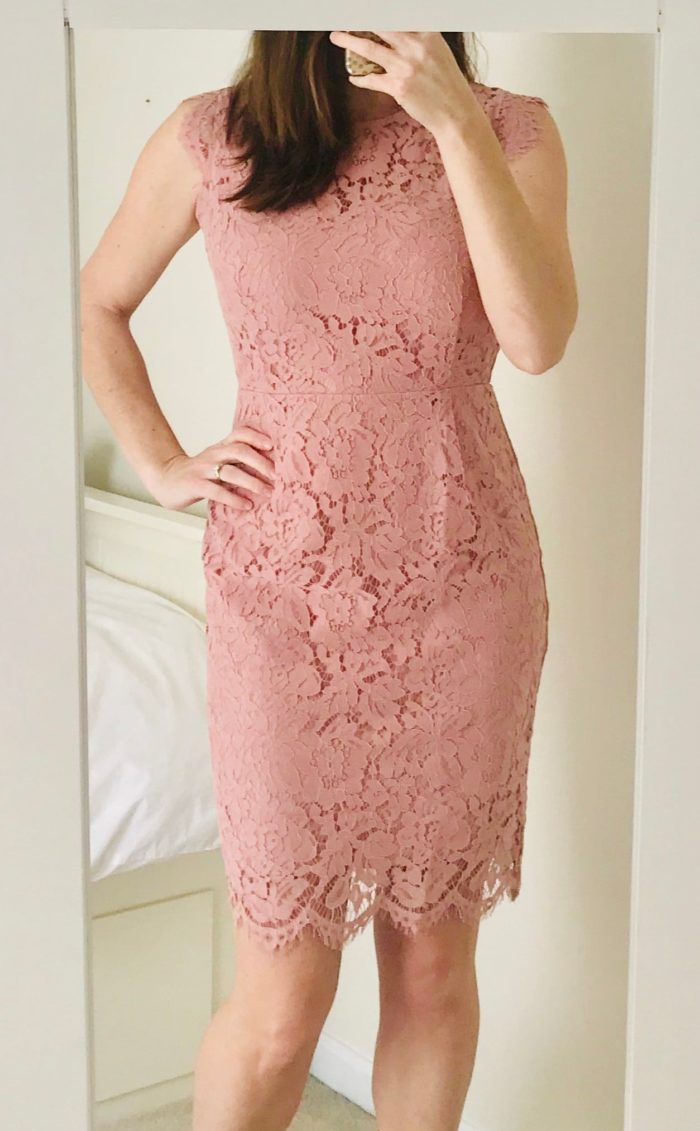 Miusol Women's Retro Floral Lace Slim Evening Cocktail Mini Dress $39.99
This is the first dress in my try-on session. It's the Miusol Women's Retro Floral Lace Mini Dress.
This pink lace dress is on Amazon. I am really impressed by it! It is lined, well sewn, and has good stitching up at all the seams. The color was fairly accurate but a little pinker that the taupe-blush that it appeared to be on screen - but I actually wanted it to be a more pink-mauve color and it is!
The only thing about the description that was misleading is that I wouldn't consider it a mini-dress because it hits just above the knee on my and I'm tall. It's as seen in the product pictures, a classic cocktail length. I am usually a size M or L in tops and 8-10 in dresses. I am 5'8 with a long torso and broad shoulders, so I picked the large size based on the sizing chart because I prefer a looser fit that can be taken in.
I'm really happy with the quality and fit. There are no loose threads or weak zippers or other elements that would show a lack of quality. The quality is really the same as a dress you might see retailing for $100 or more. I'm actually so pleased with it, this might already be the dress I wear!
More Reviews of Amazon Dresses for Wedding Guests
I also purchased this $27 dress, the Floerns Women's Short Sleeve V Neck Twist Front Split Midi Dress, which comes in 8 other colors or patterns.
I thought this would be for good to have on hand for events leading up to a wedding. It looks very much like the product photo. Still, I promise it will be one that photograph next to add to this post.
In short, I like it! It's the It's a stretchy easy to wear fabric, the rust-red color was as seen on my monitor and just as I expected. It's also a current style that reminds me a bit of the dress (in a different color) in this burgundy wedding guest outfit.
However, as reviews have stated it is a very light material and very clingy in the back. (The ruching in the front cuts down nicely on cling there!) It also is a little sheer in daylight so it definitely requires a slip or some other undergarments. It is a cute look and the kind of fabric that travels well, so it seems like another potential keeper!
So far I have tried out two dresses and I'll add more as I go. Below I've created a shoppable section with some of the most affordable and highest rated dresses from Amazon. Nearly all of these pictured are well-rated by other customers, or on my list to try!
Affiliate commission links are used in the shopping links in this post. This means this blog may earn a commission if a qualified purchase is made. Prices were current at the day of publication but are subject to change.
More Dresses Under $100 to Wear to a Wedding