It's the season for bridal showers! If you're planning on hosting a bridal shower, you might be trying to figure out where to find decor, invitations, and theme ideas. We have you covered with tips for where to find bridal shower decorations, bridal shower games, favors, and more!
Affiliate links are used in this post. This means this site may earn a commission if you make a purchase from the products or sites we've linked to here.
Where to Find Bridal Shower Ideas and Supplies Online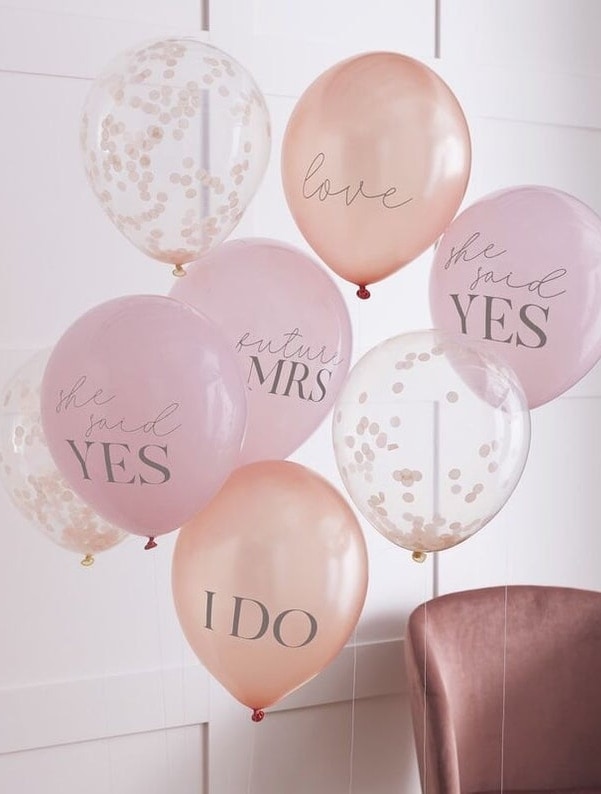 We've been poking around Etsy for some of our where to buy a wedding dress online post and Etsy 100 + wedding finds post, and couldn't help but notice that there are so many Etsy wedding shops that have adorable bridal shower decor and supplies!
While you can probably get some bridal shower stuff in big stores or on Amazon, it's nice to buy from these small shops in my opinion. Especially during this time during the stay at home orders, when going out of the house is hard, and small business needs our support.
Since we are in the middle of the pandemic, hosting an in-person bridal shower might be hard, and might even have to be rescheduled. However, some of these places have already anticipated that issue, and have so many backdrops to make even a virtual bridal shower fun!
Here are some of the items we love!
Shop Bridal Shower Ideas

More Shops We Love for Bridal Shower Decorations, Games, Favors, and More!
We first became obsessed with bridal shower decorations when checking out the shop EnFete. They have the cutest napkins, and tabletop supplies! Parties that Pop is another great one to look at!
We love these floral backdrops from MeMyMemories and their take on boho flower backdrops. If you want a custom name backdrop check out these at BlushingDrops
For photo stations, we love this photo prop frame with custom name or these print at home (or at your local office supply shop) signs!
For some easy table decor and atmosphere, these cute painted jar faux peony centerpieces are great for a rustic bridal shower. We also love a balloon arch! They add so much color and fun to a room.
We also love these bridal shower games from hellorosepaperie.
For guest favors, you might want to try bath bombs, cute soaps, these wine charms, or labels for mini champagnes. These cute Mint to Be labels turn ordinary Tic-Tacs into cute favors!
You also might want to read our post about What Should You Wear to A Bridal Shower as a Guest? as well as our Fabulous Bridal Shower Dresses to Wear if You Are the Bride!
Everything You Need For Hosting A Bridal Shower
Not only do they have great bridal shower decor offerings, but you may also find -- like I did -- that you're inspired by some of the bridal shower ideas you'll see on Etsy! If you need more inspiration, you might like our Pinterest boards including the Bridal Shower board, as well as this post we did about Hosting a Bridal Shower with kate spade new york.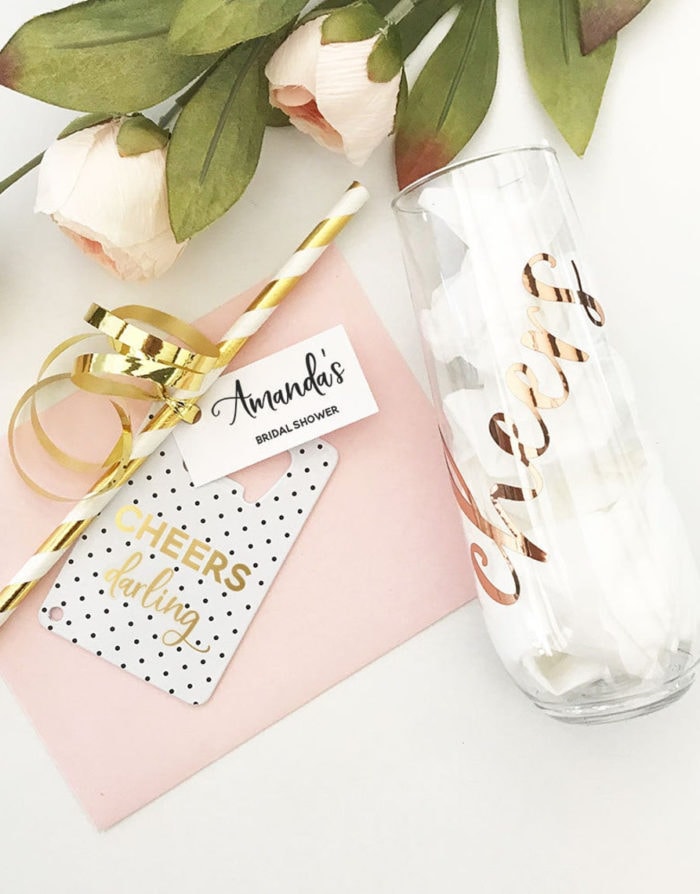 Bridal Shower Sash for The Bride to Be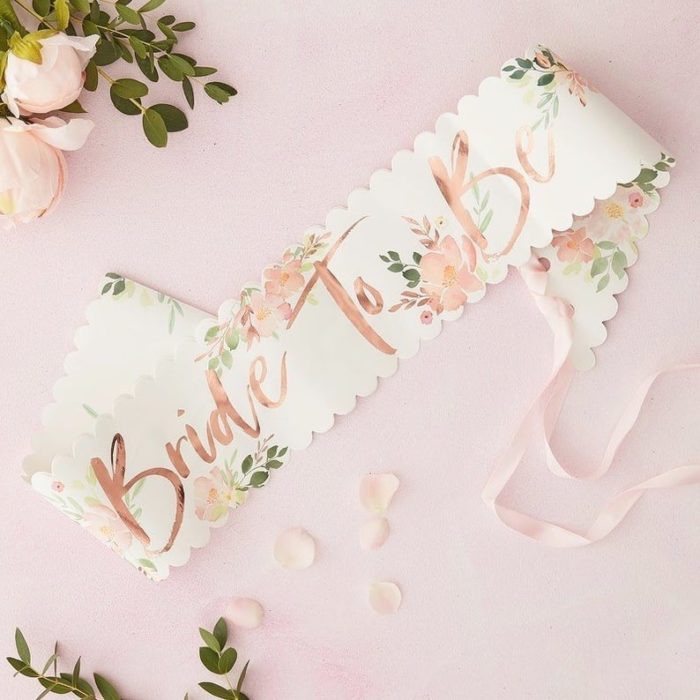 Bridal Shower Favor Idea