Introducing Evolution 2020, the latest collection of wedding dresses and bridal accessories from Claire Pettibone.
Claire Pettibone Wedding Dresses: Evolution 2020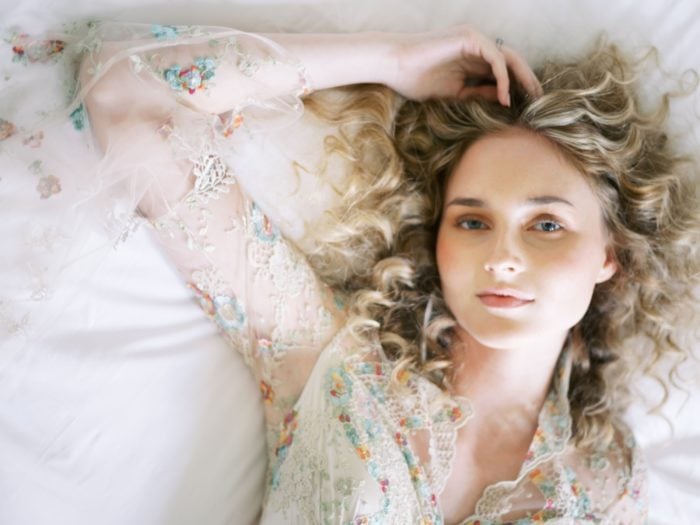 In a sea of ivory and white bridal gowns, a Claire Pettibone wedding dress will always stand out.
Known for intricate detail, and use of color and amazing texture, Claire Pettibone bridal gowns have a level of hand-tended artistry that supersedes the average bridal gown. These gowns reflect both modern bohemian aesthetic with a romantic reinterpretation of the Victorian aesthetic.
Each gown stuns from afar, but also requires a closer look to see the skillful embroidery, use of gorgeous textures, and the chromatic touches. Claire Pettibone gowns are also meant to be viewed from all angles, with special details on the back of each gown, where there is often a striking level of craftsmanship and imagination.
Claire Pettibone Evolution 2020 Collection
Today we have for you the Claire Pettibone wedding dresses found in the 2020 Evolution Collection photographed by Michael and Carina Photographers. For more details on any of these gowns, please visit clairepettibone.com.
Anastasia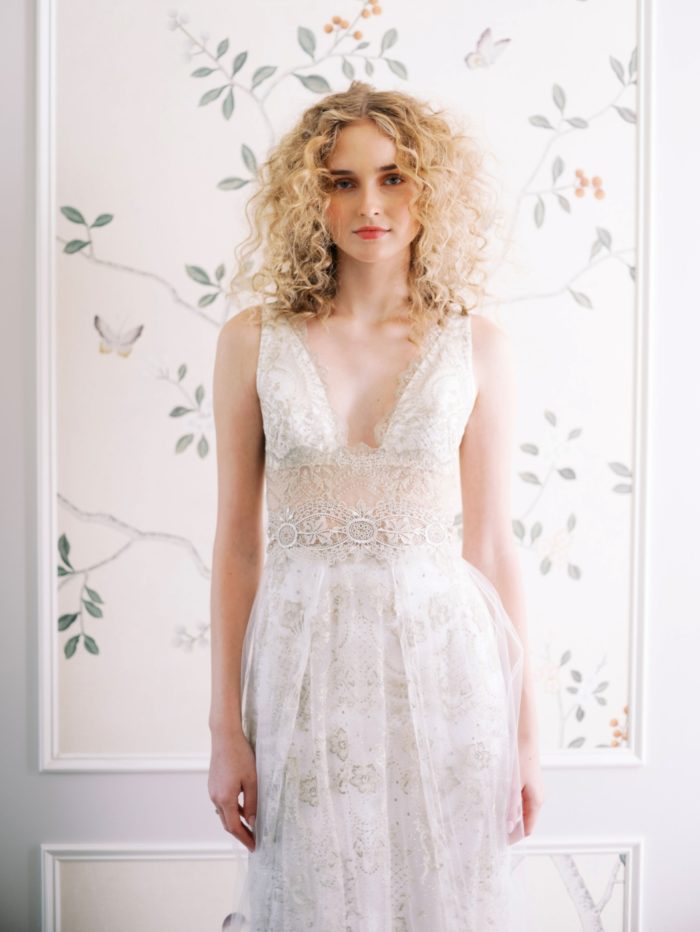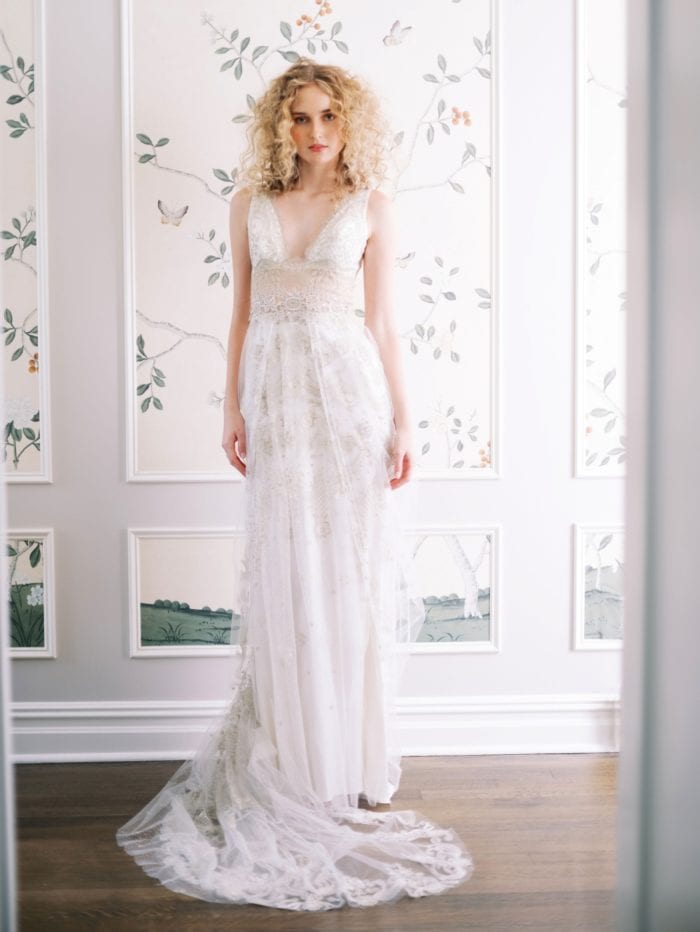 Aurora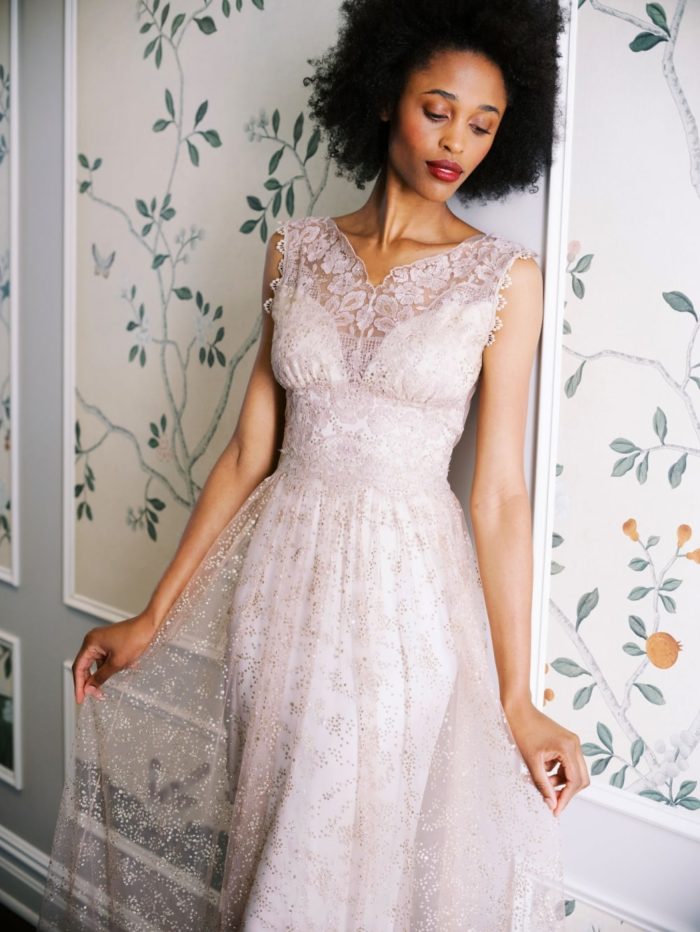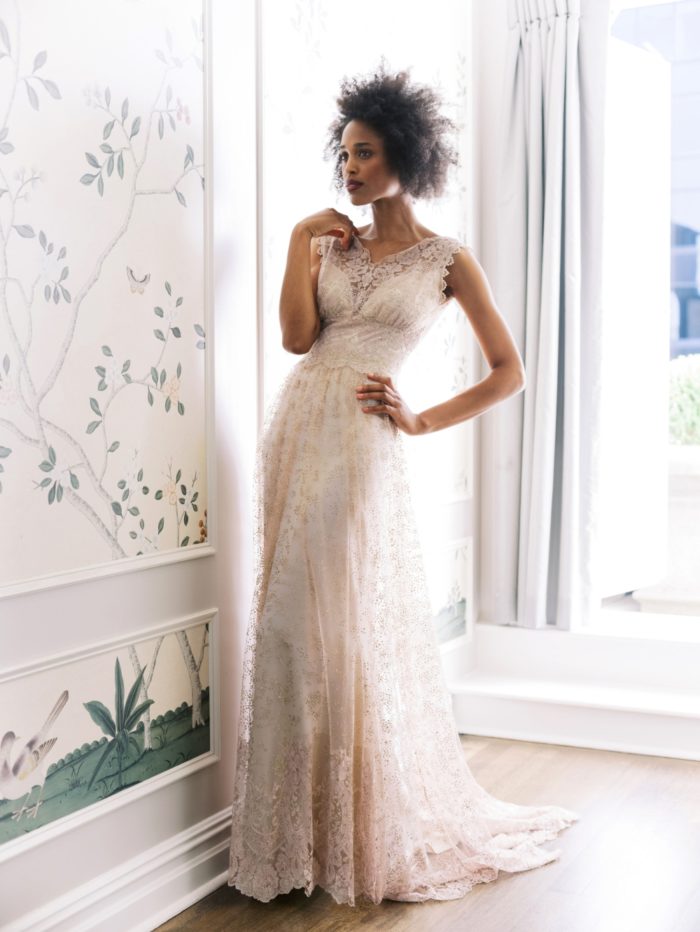 Aurora and Veil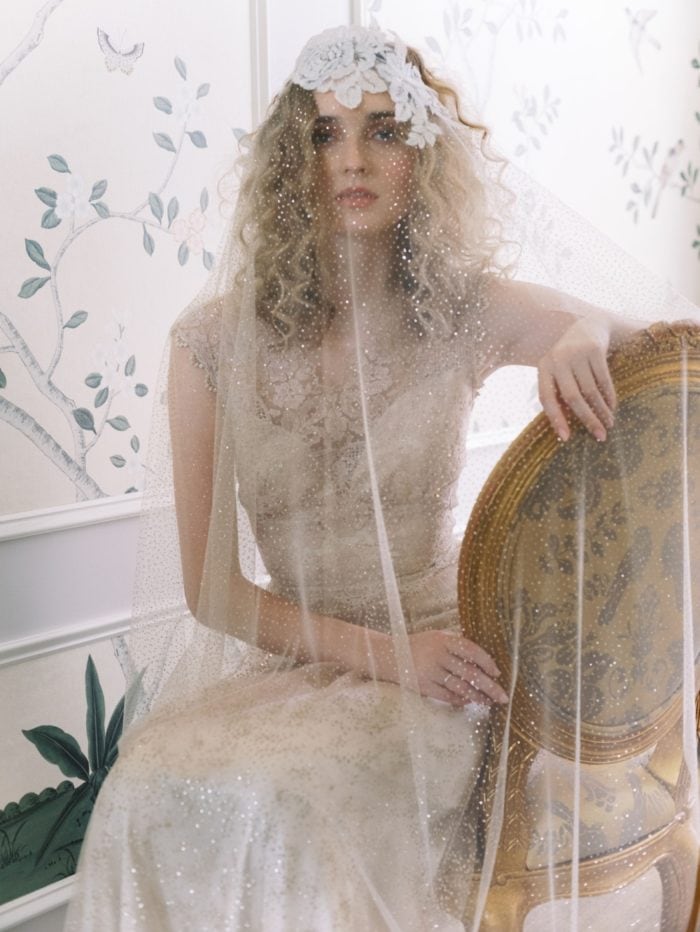 Chrysalis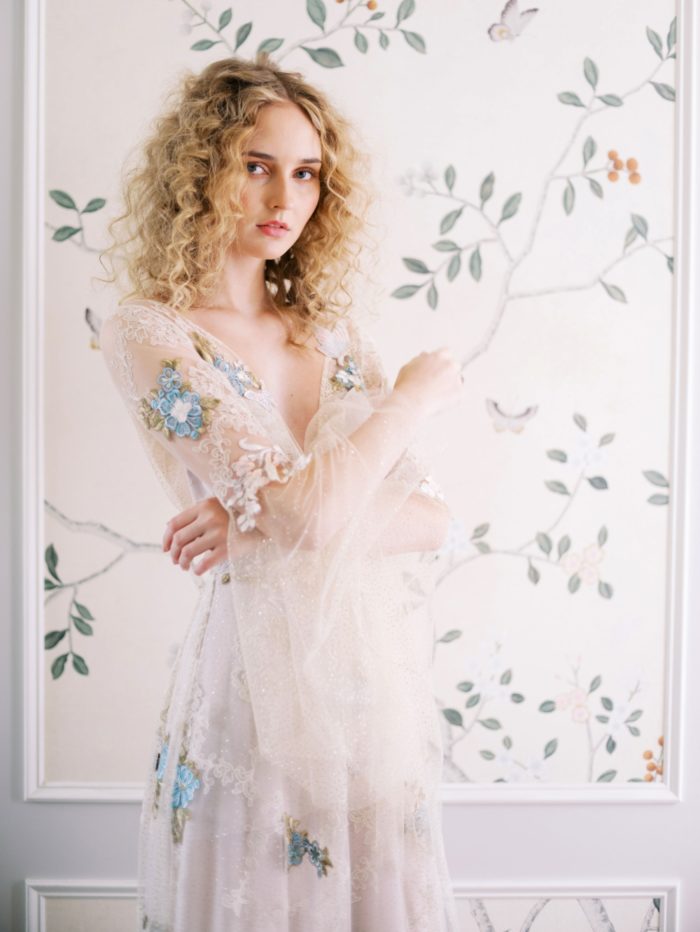 Chrysalis and Lyra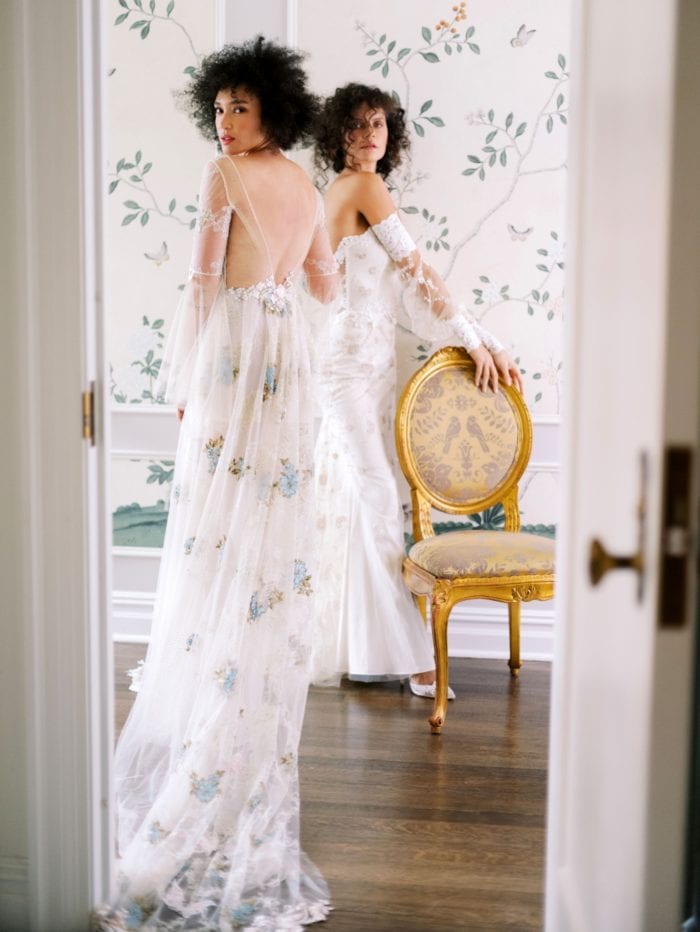 Dawn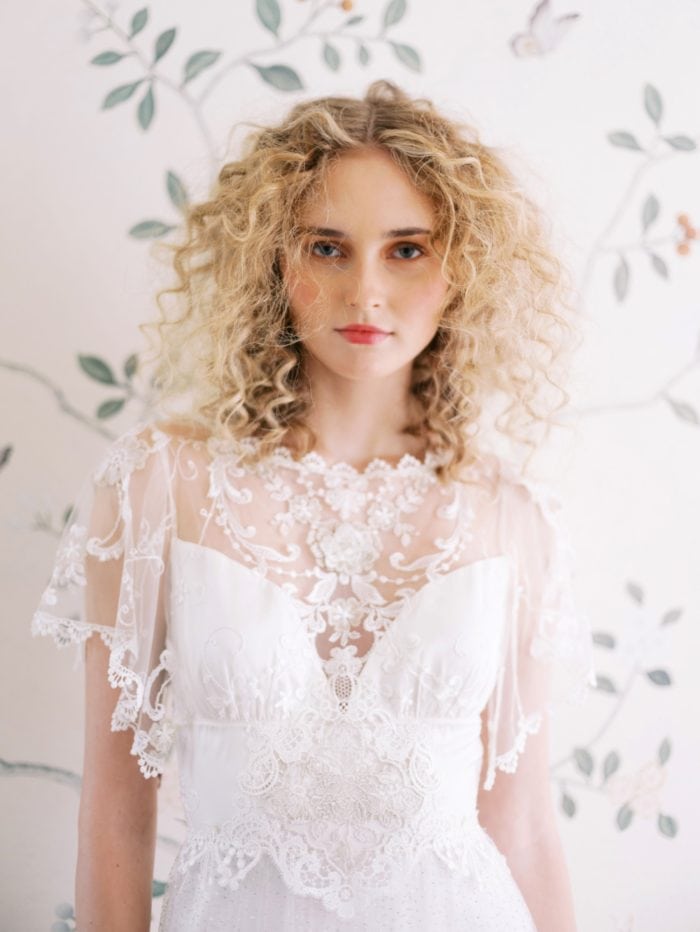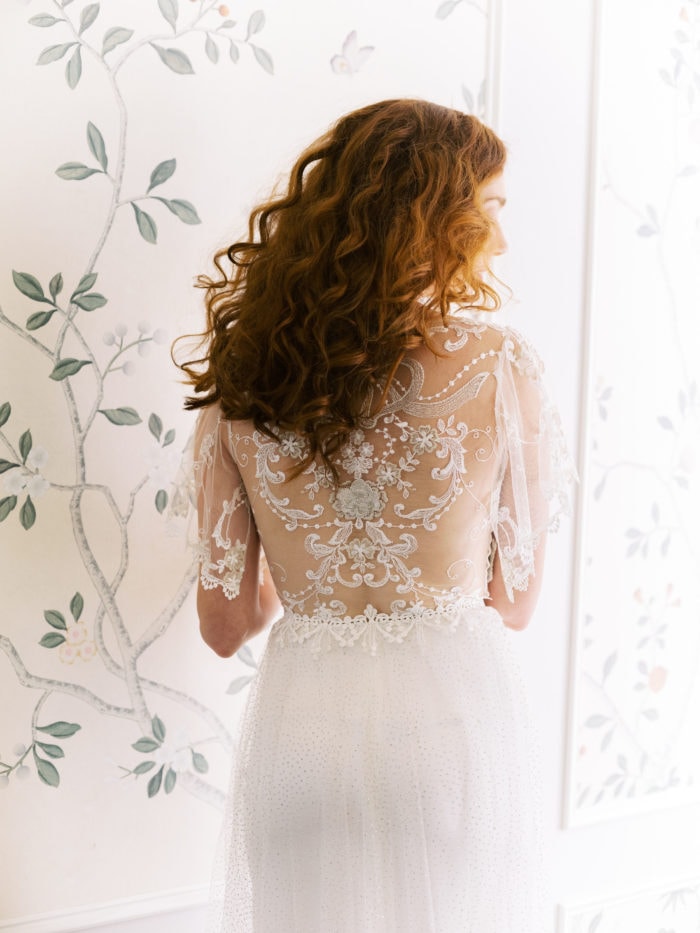 Iliana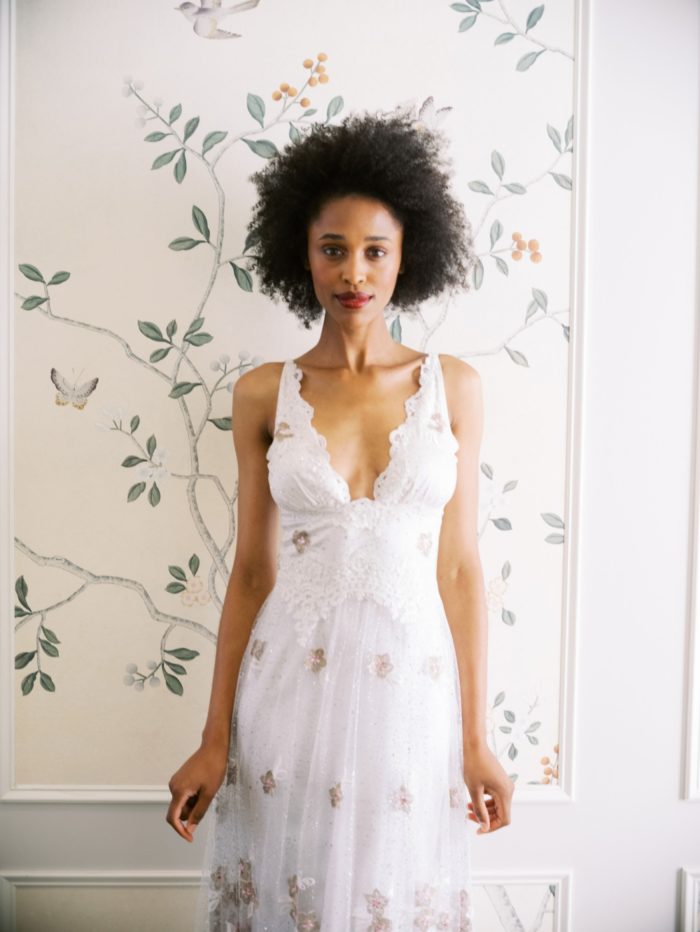 Lyra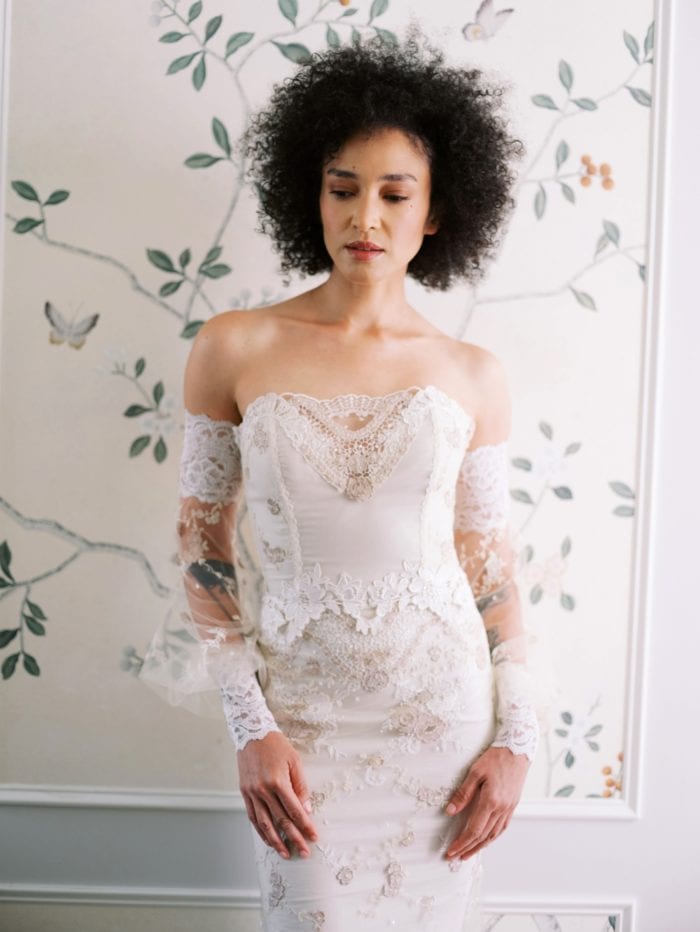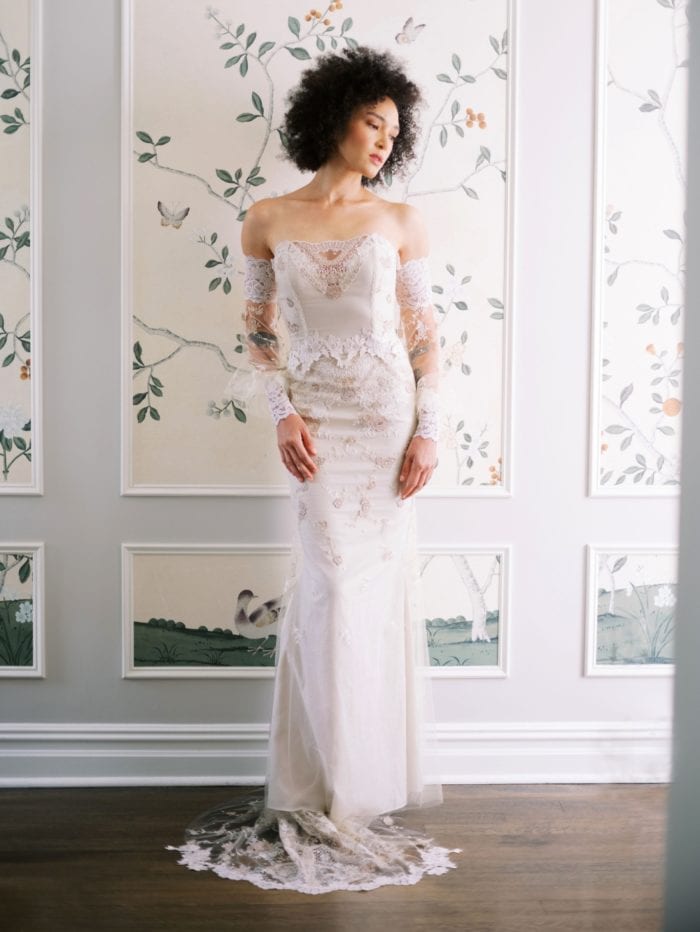 Nera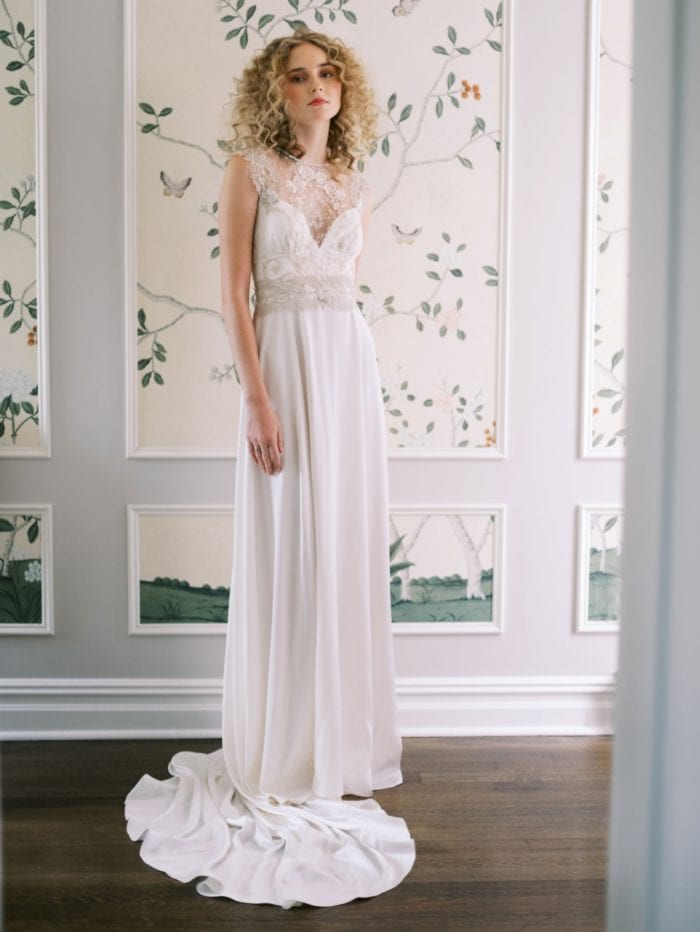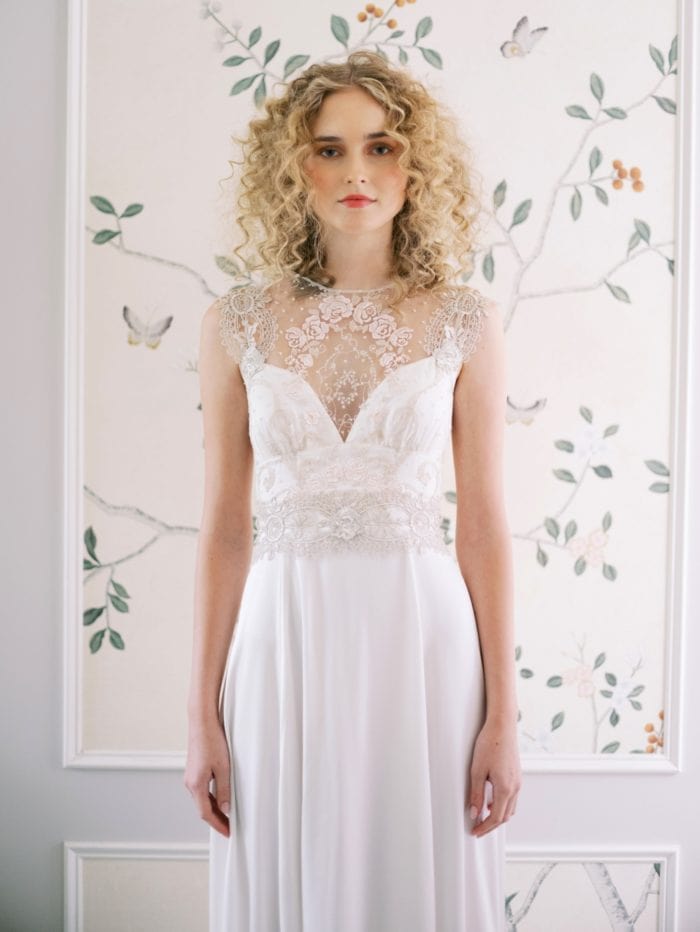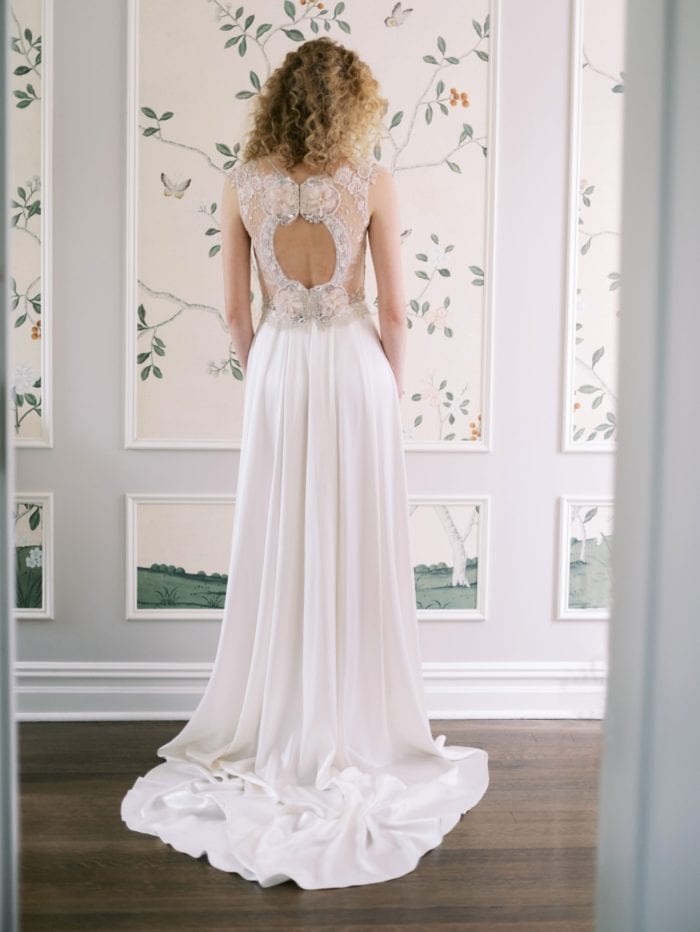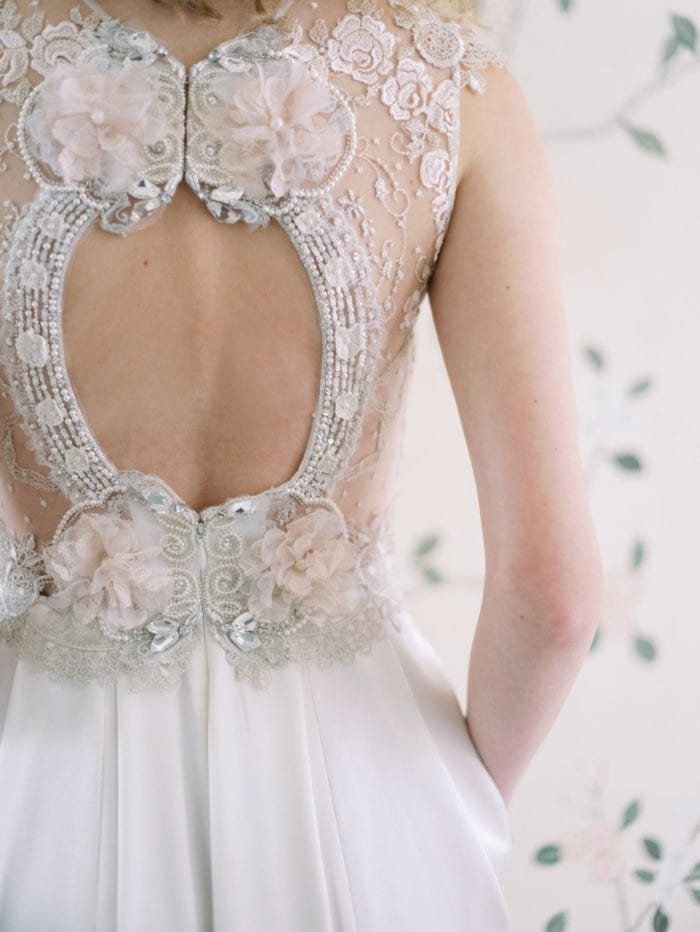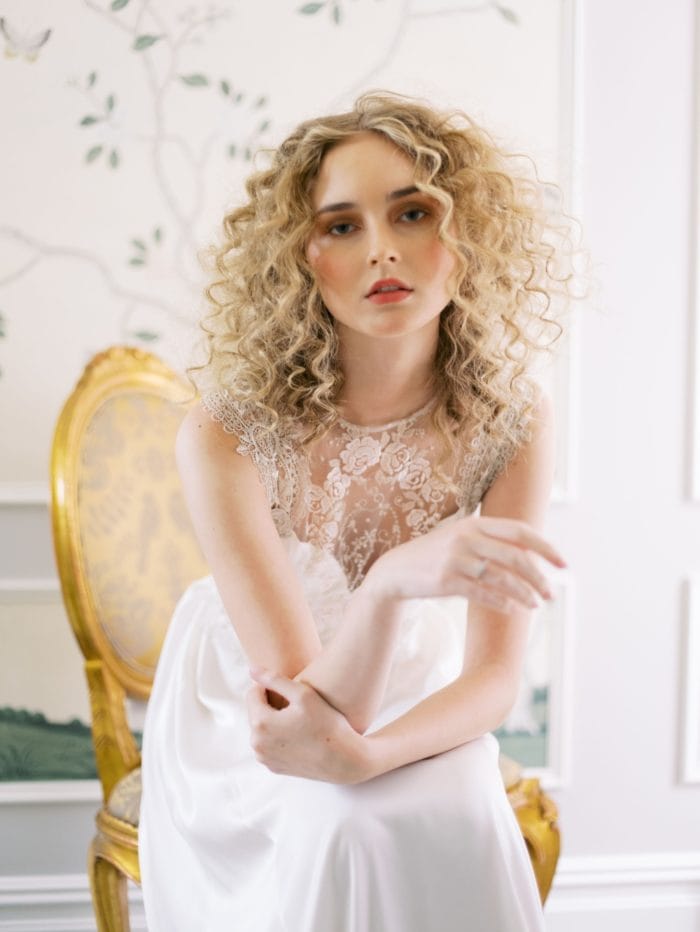 Leila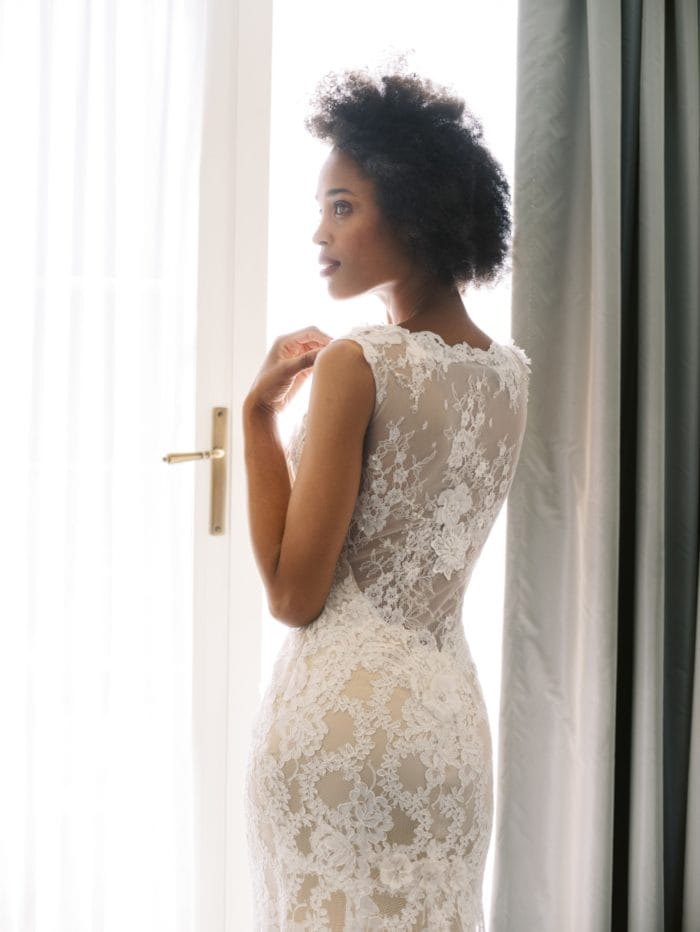 Phoenix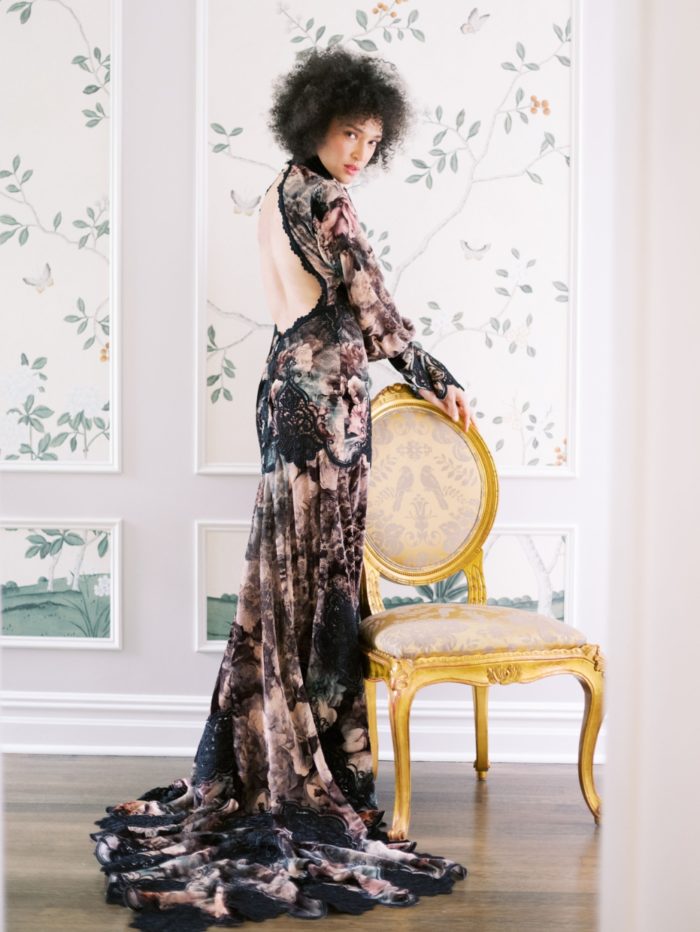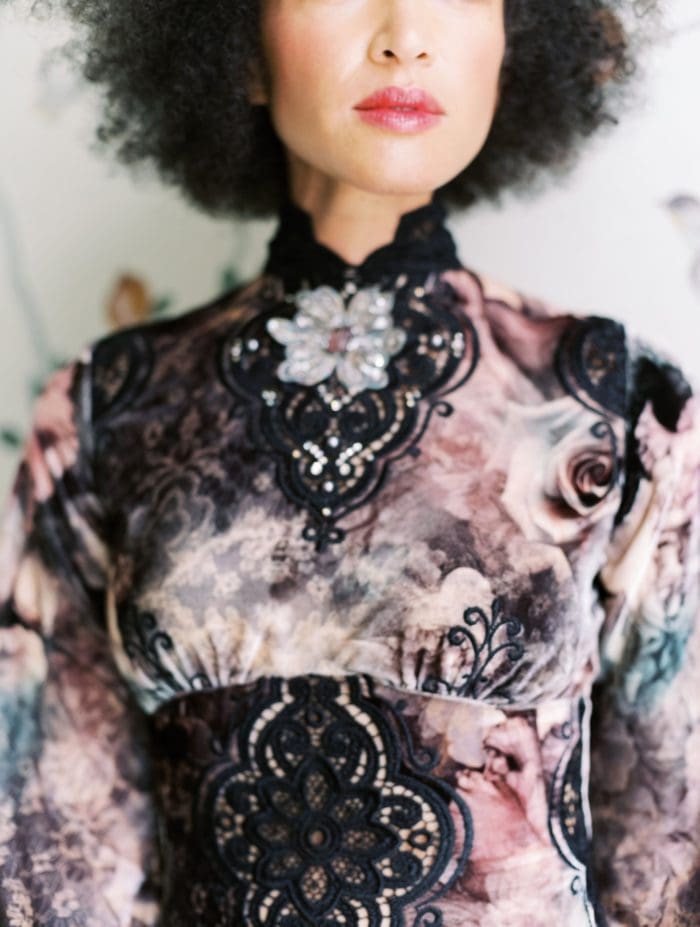 Soleil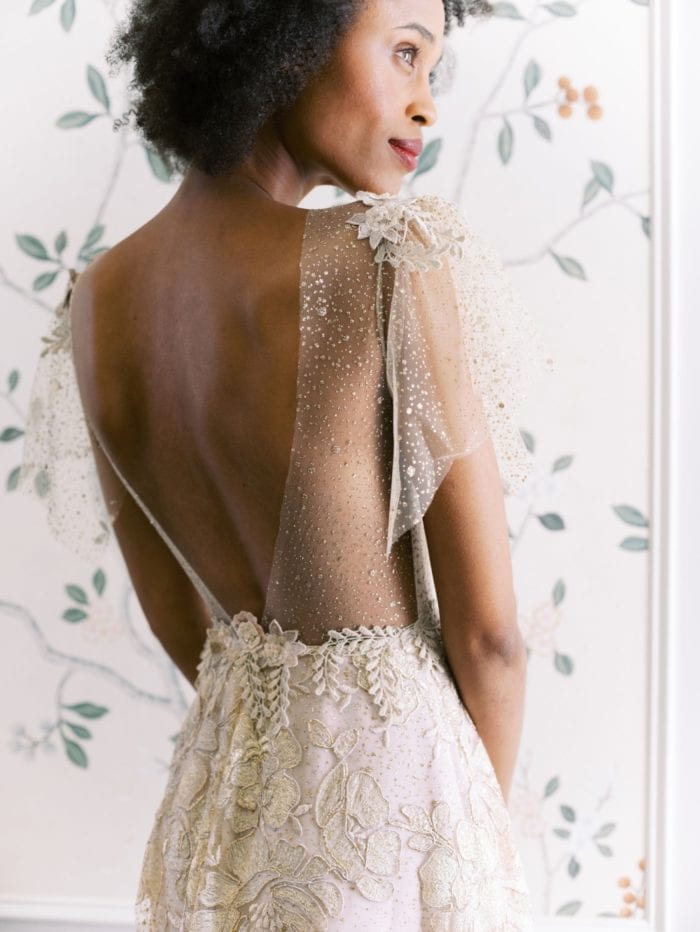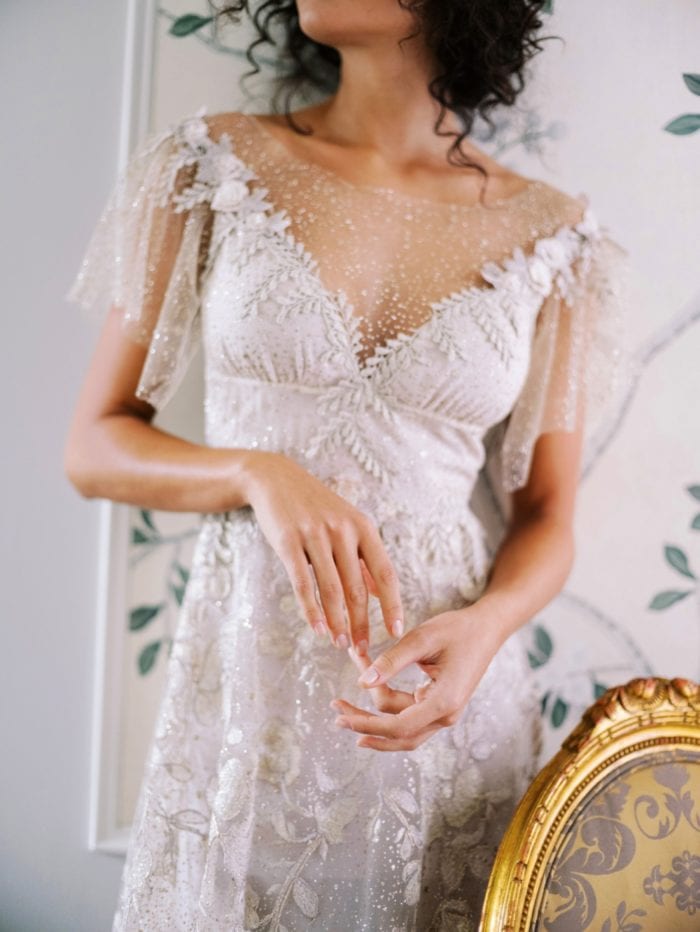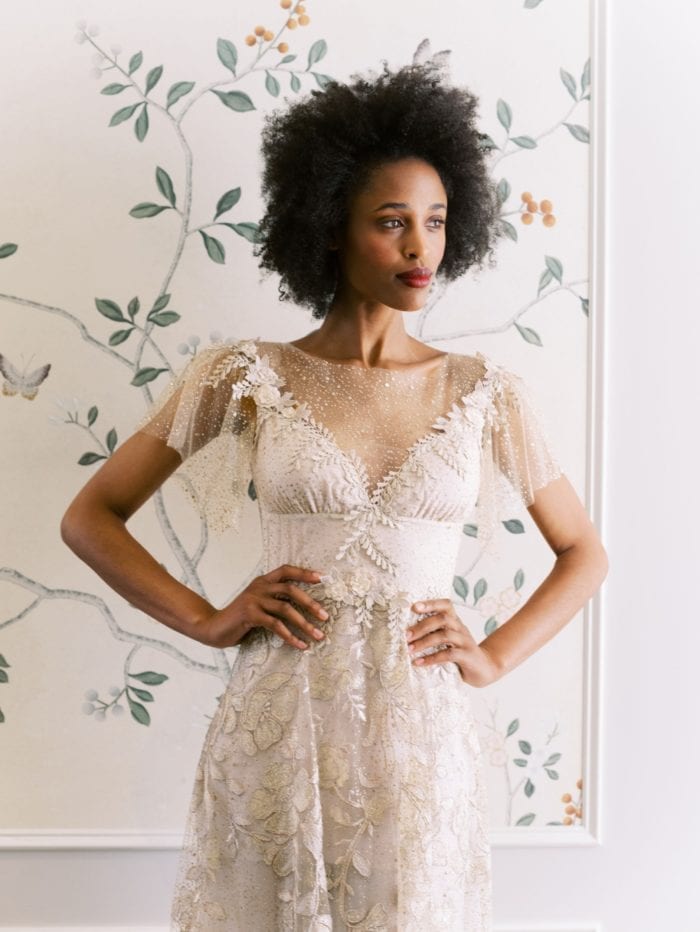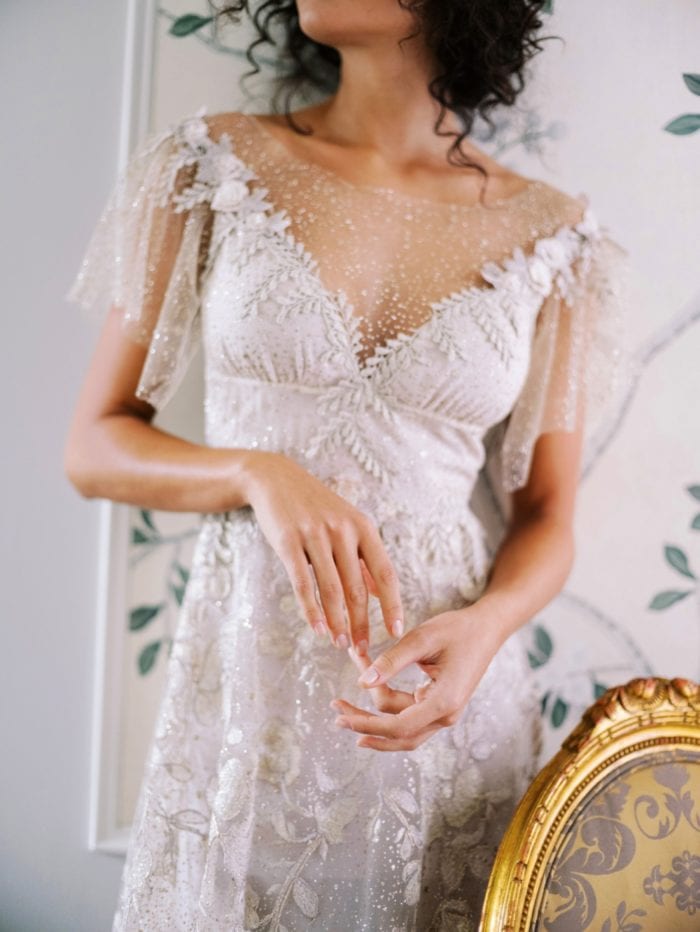 Stardust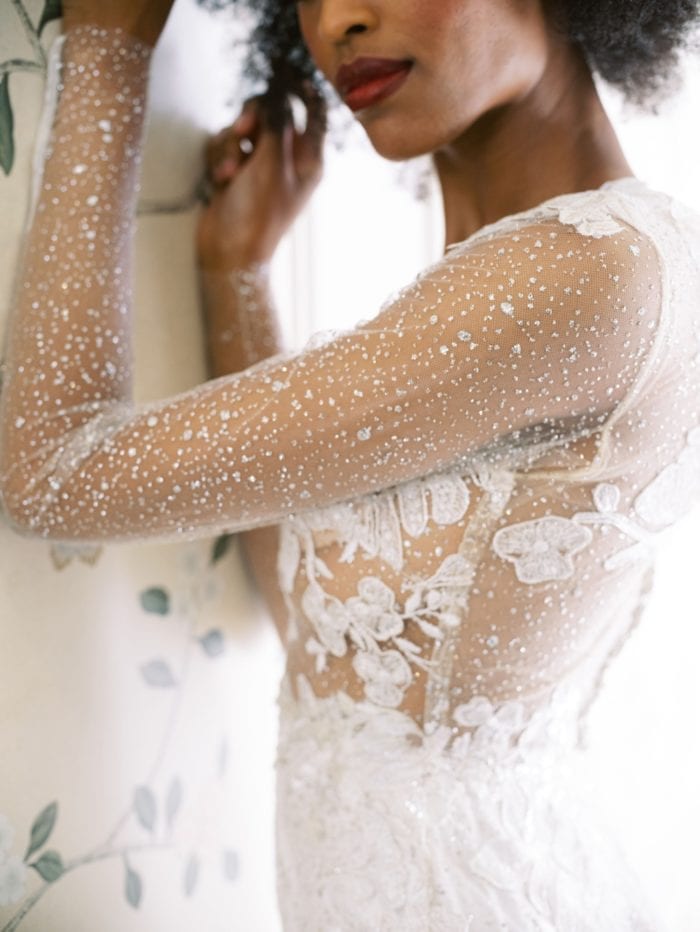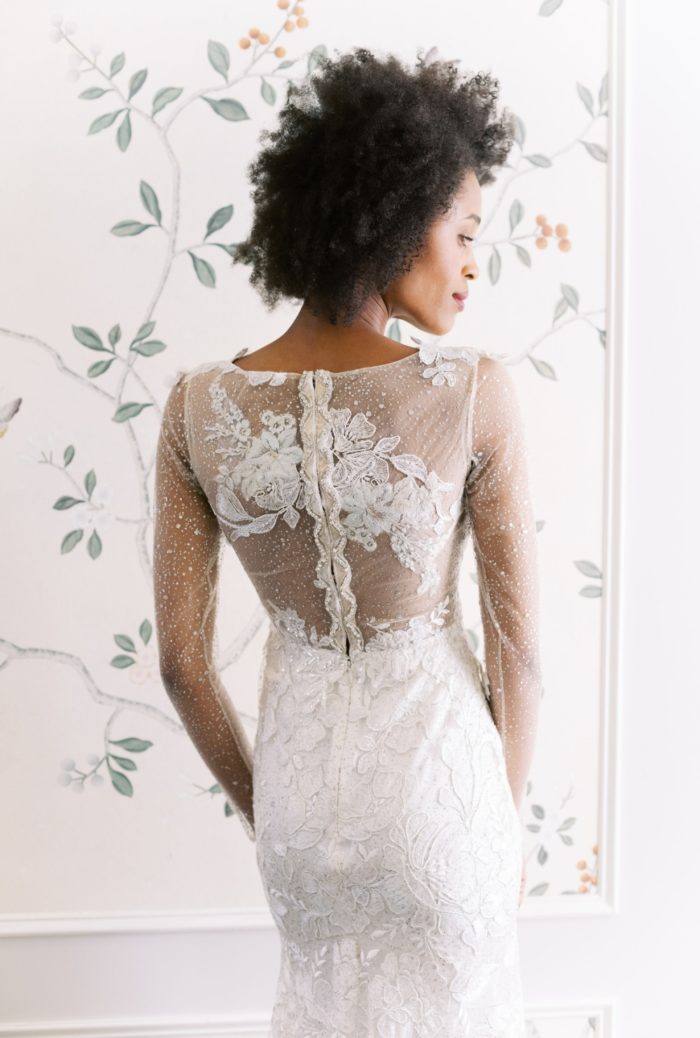 Vida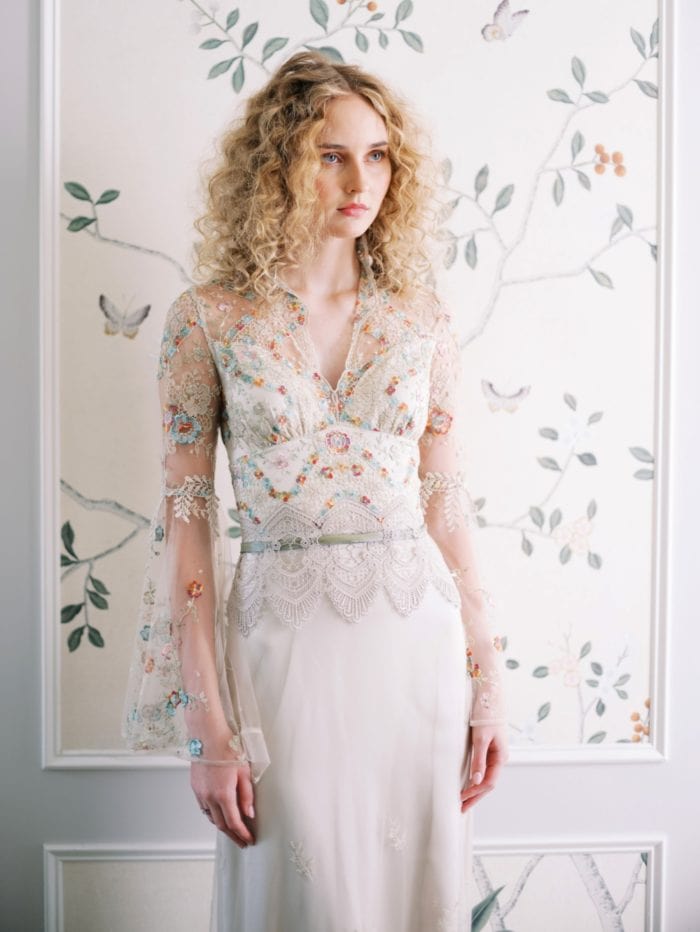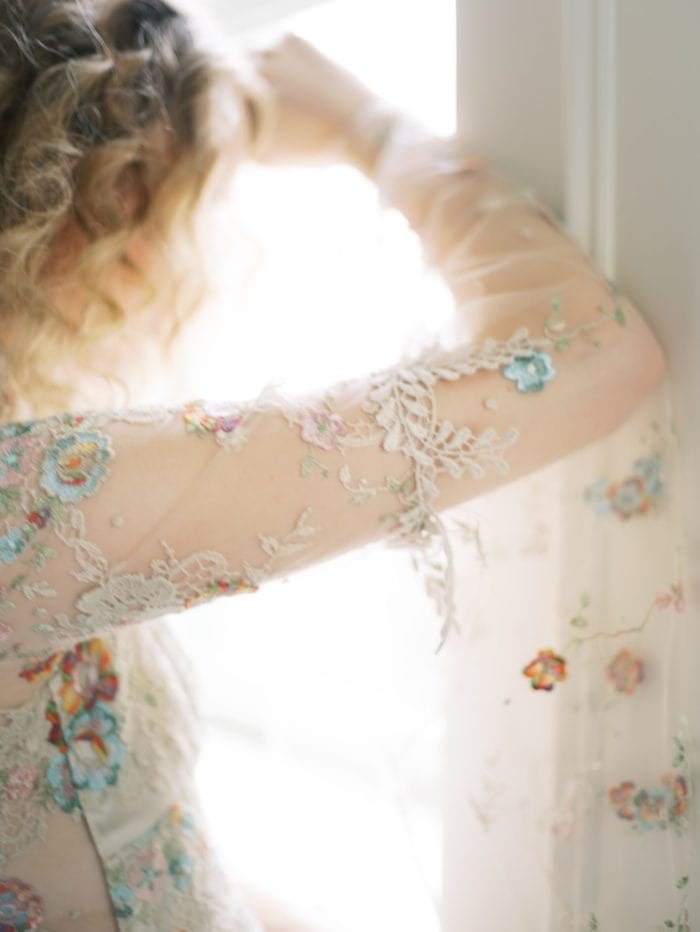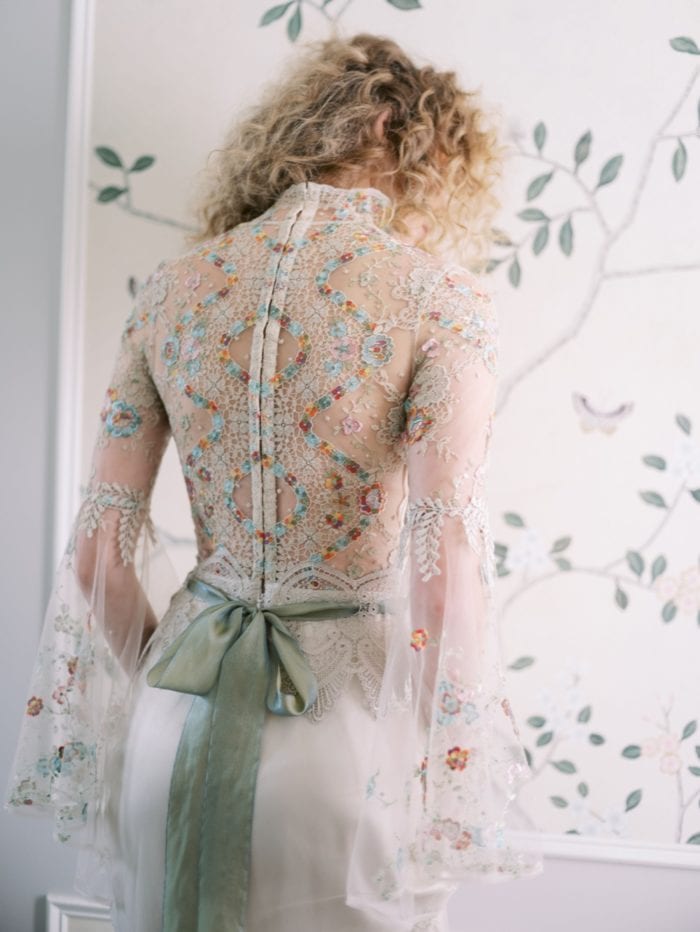 More Details on the Inspiration for the Evolution Collection from Claire Pettibone
Collection details from the designer:
"A wedding marks a moment where we instantly transform from single to married and although one could argue that the bride is still the same person, the reality is that a shift has occurred, and she has entered a new stage in her EVOLUTION."
For more styles like this please also enjoy our features of the Claire Pettibone Timeless Collection, and Bella Belle Wedding Shoes and these Boho Bridesmaid Dresses.
Credits for the Evolution Collection Lookbook
Gowns & Veils by Claire Pettibone: @clairepettibone | Photography by Michael and Carina: @michaelandcarina | Shoes by Claire Pettibone for Bella Belle Shoes: @bellabelleshoes @clairepettibone
| Hair by Kelly De Serio featuring Starring by Ted Gibson: @reelstyle_beauty @starring
| Makeup by Fabiola Alarcon: @what.fab.knows
Wear it With
This section features bridal accessories picked by our editors, that you may consider pairing with your wedding gown. This section features items that are not affiliated with the designer bridal collection features pictured.
Affiliate commission links are used in this shop section.