Lea-Ann Belter Fall 2013
Oh, how quickly the months between April and September can go! Would you believe that I still have beautiful wedding dresses that I saw back in April that I have been planning to show you since then? One such visual treat that I've been excited to share since the spring bridal market is the Lea-Ann Belter Fall 2013 Collection. Today's the day I'll finally be sharing this preview!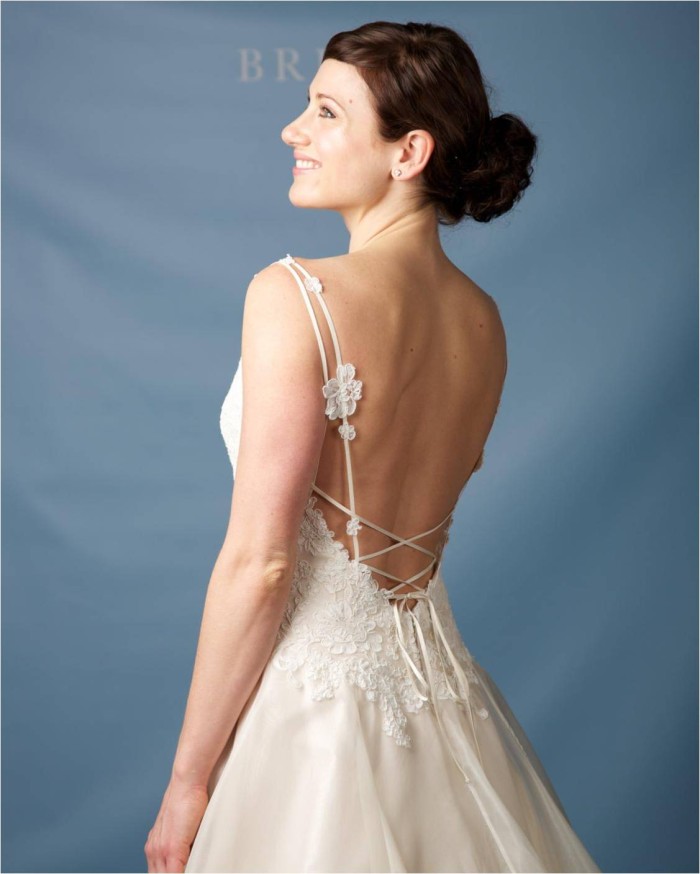 Scarlett by Lea-Ann Belter (Detail)
You may remember my picks for my favorite Lea-Ann Belter wedding dresses from this past spring. Well, the fall collection continues to delight with all that I love about Lea-Ann Belter gowns. This collection is as ladylike and classic as ever; it's made up of lovely fairytale wedding gowns with some beautiful twists.  My favorite highlights from this collection are the inclusion of the just-right color of blush (see the wonderful color in Eugenie), the option of a lovely champagne fabric, delicate hand-sewn adornments, and tulle overlays that give wonderful light movement to these dresses.
Since, I've made you wait since spring, I won't delay any longer! Here are a few of my favorites from Lea-Ann Belter's Fall 2013 Collection.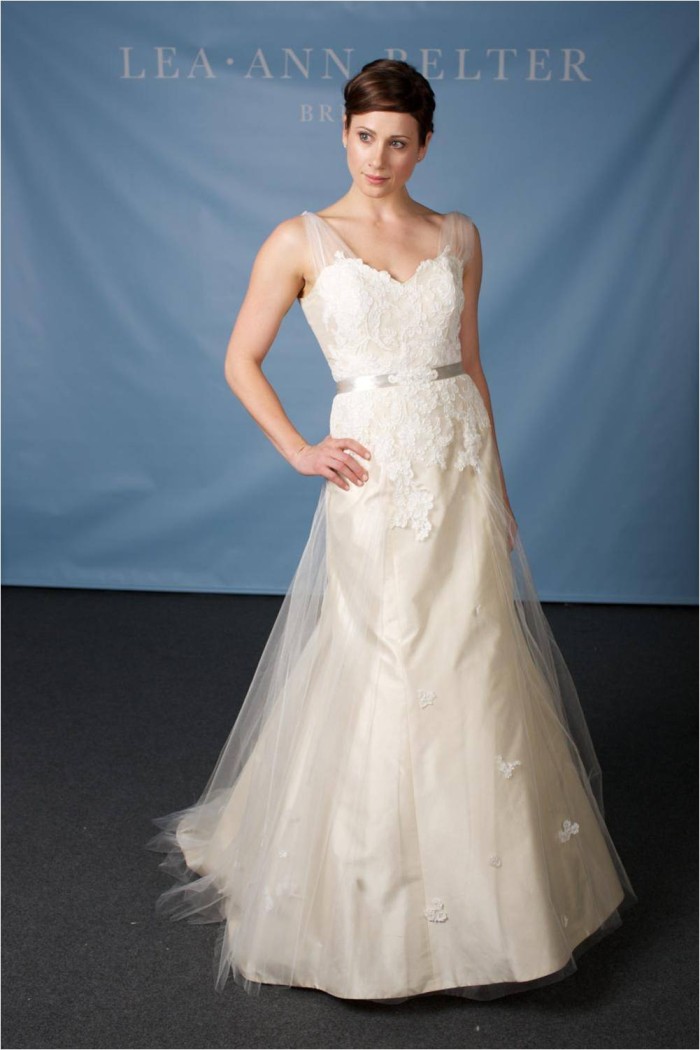 Clara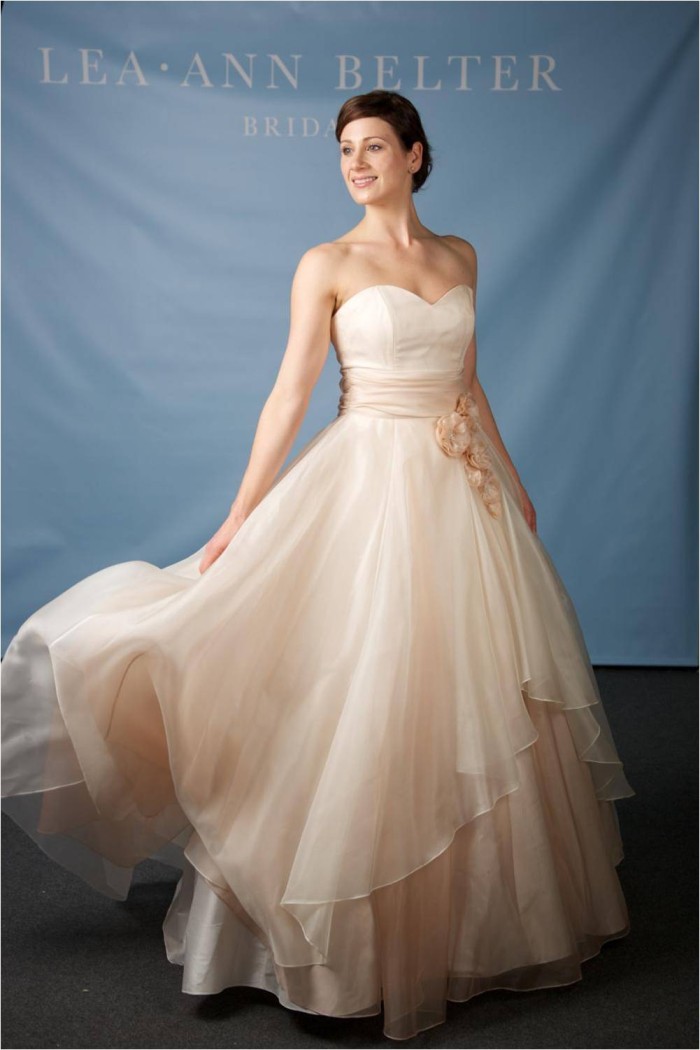 Eugenie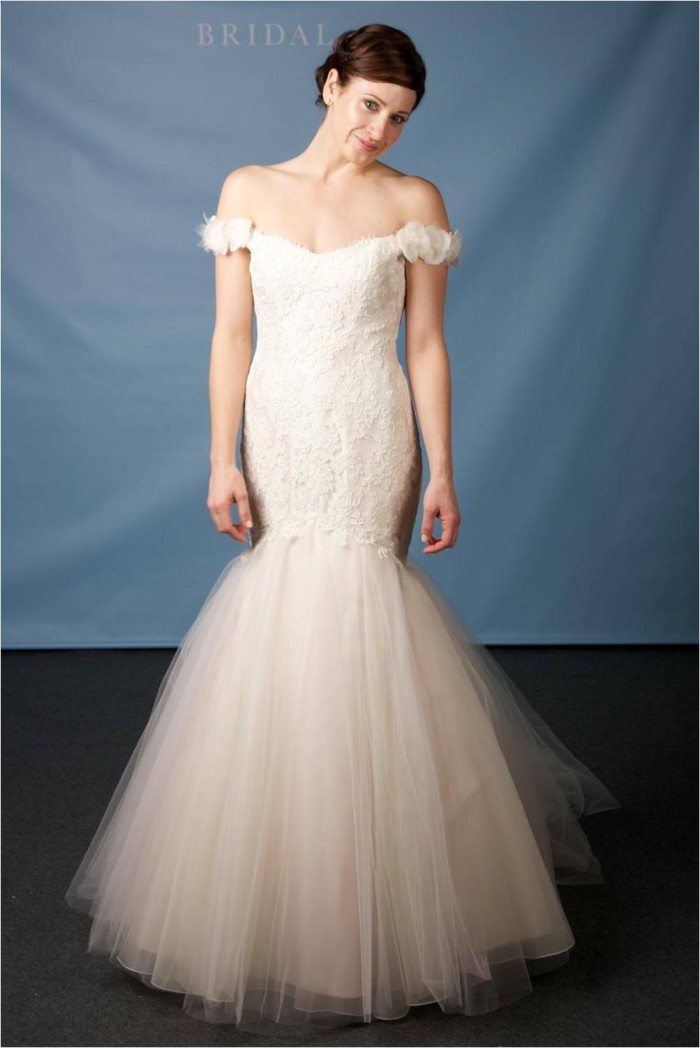 Rosemary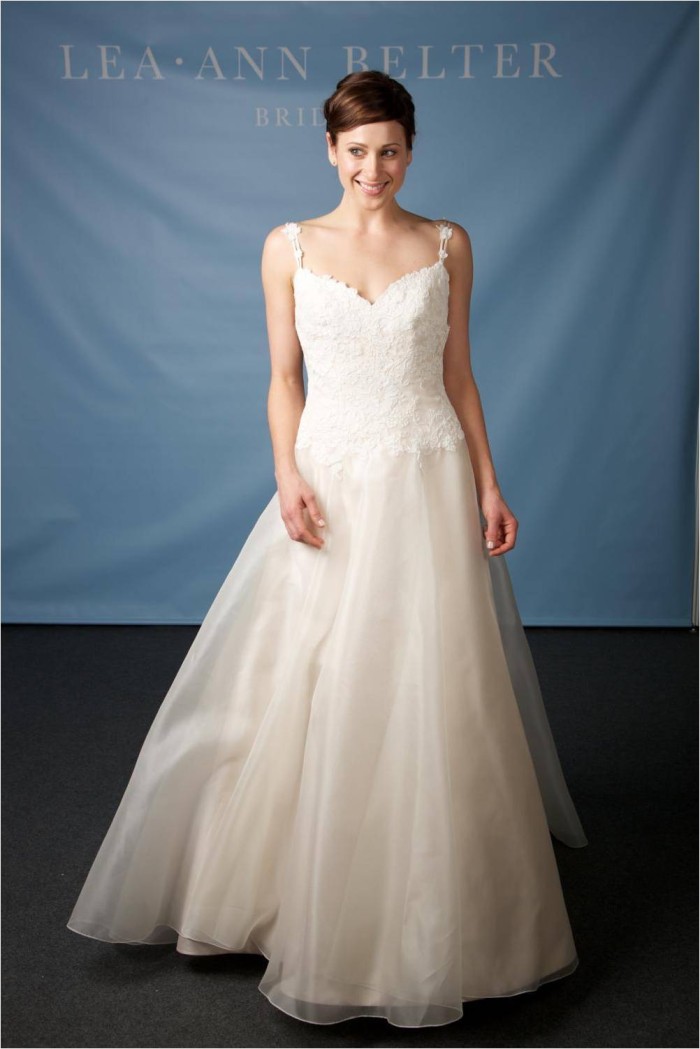 Scarlett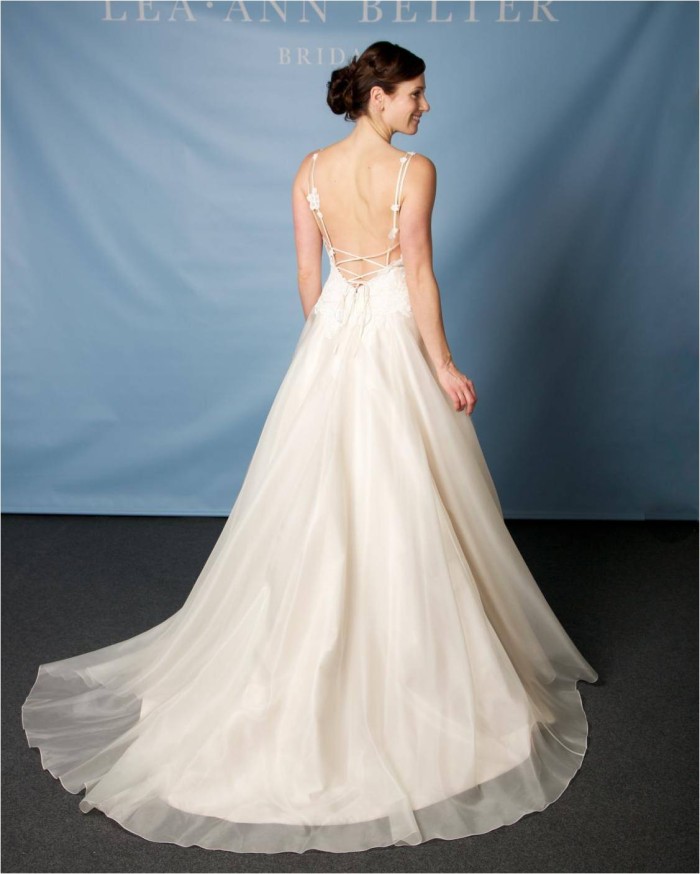 Scarlett (back)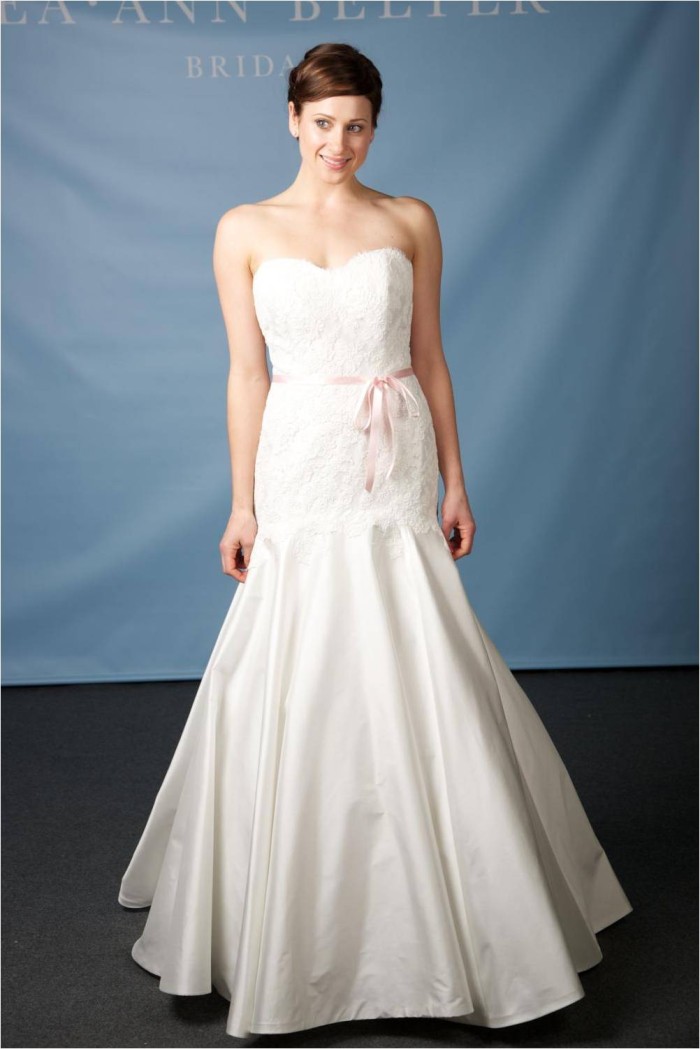 Maude
To learn about Lea-Ann Belter and to find the fine bridal boutique nearest you that carries this beautiful collection, visit www.lea-annbelter.com . You'll also want to Like Lea-Ann Belter on Facebook for updates on trunk shows near you.
Shop our Wedding Dress Boutique
View Lea-Ann Belter and other Designer Wedding Gowns in The Collection