Preppy Little Gifts for Bridesmaids and Friends!
A collection of fun little gift ideas for the preppy lady in your life!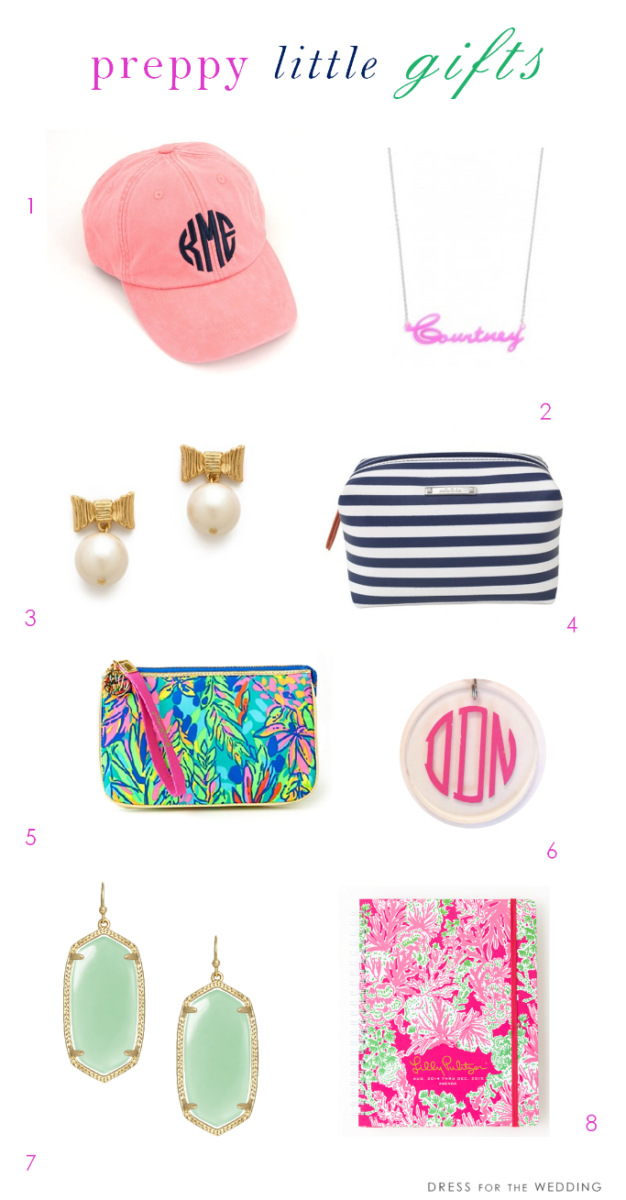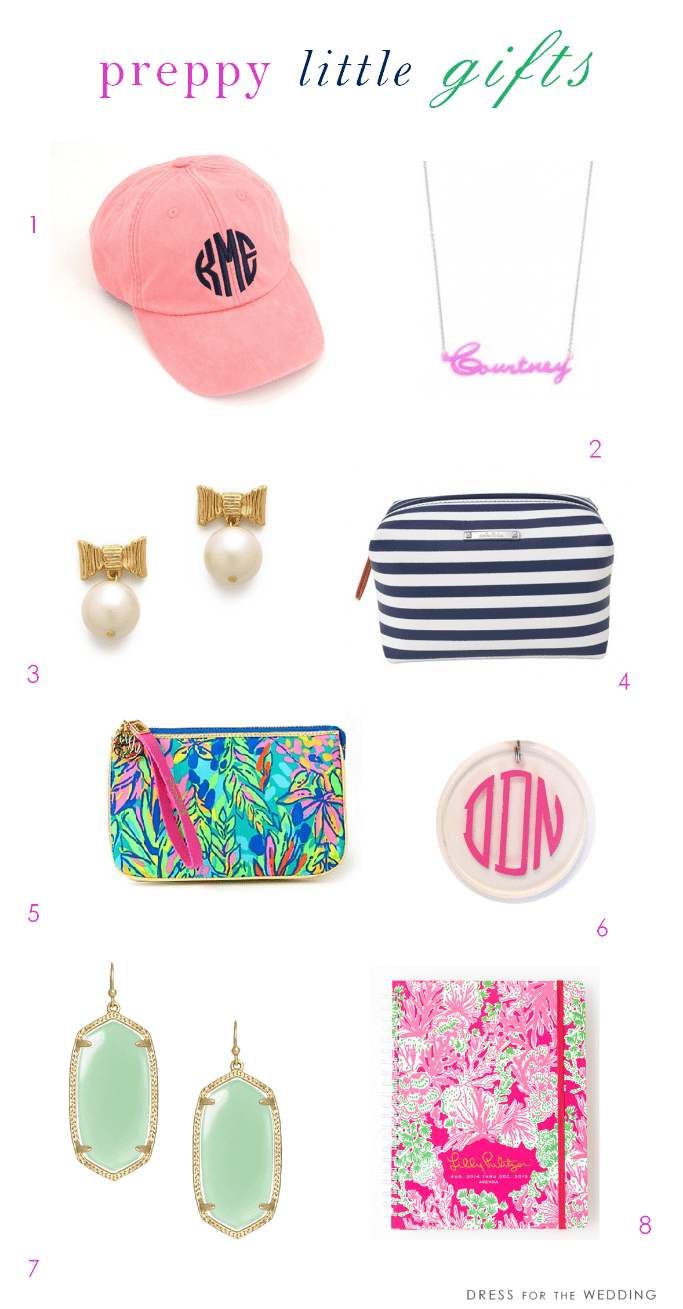 This post uses affiliate links. 1. Monogrammed  baseball cap | 2. Name necklace from BaubleBar | 3. Bow and Pearl 'all wrapped up' earrings by kate spade new york  4. Stella and Dot Striped Pouf | 5.  Lilly Pulitzer "Double Take' Wristlet | 6. Acrylic Monogrammed Key Chain  7. Kendra Scott "Elle" Earrings  | 8.  Lilly Pulitzer Agenda  | Links in this post and in the shop the look section are from my affiliate partners.
Preppy Gifts
I wanted to do a fun little post to break up some of the wedding gown features I've been doing, and I've been meaning to do a part two to my bridesmaid gift post from last year. I also needed a bright dose of color this week and these pretty pinks and greens were popping off the page!
I started this collage with the intention of collecting some sweet and preppy bridesmaid gifts, but then I realized these are great gifts for girlfriends, relatives, and friends, for anytime -- birthdays, holidays, just because-- all sorts of life events! I know I'm a little early to be even thinking about the holidays, especially since I wind up waiting until right before Christmas to do my holiday shopping. But since I now spend so much time online virtually shopping for things for the site, and since December is usually a mad dash, I'm going to try to get ahead of it this year, and at least start thinking of gifts now! It's actually important to think ahead if you like personalizing gifts, since those can take a little longer when you go the custom route. These little presents are particularly fun for anyone who loves a little monogram or some preppy whimsy with their gifts.  I'll keep adding some other fun ideas to the 'shop the look' section as I find them.
I hope you love these little ideas as much as I do! Wrap up one of these for a fun friend in your life!
More posts you might like: