Ruby Dress
This pretty little ruby and black jacquard dress was in last week's post about wearing red to a wedding. It was one of my picks for a red dressing "do" because of the ruby or garnet color swirled with black making it a tasteful, understated red. For some reason it really grew on me, and so I decided to do this styled look for it.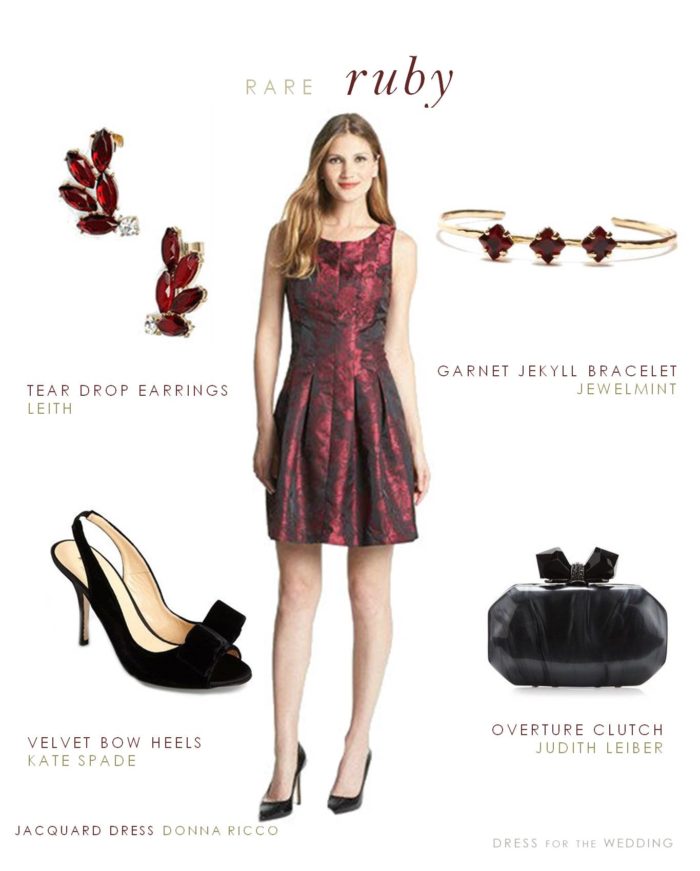 Donna Ricco Jacquard Dress / Leith Teardrop Earrings /Dr. Jekyl Garnet Bracelet by Jewelmint / Overture by Judith Leiber Clutch /Kate Spade Charm Velvet Bow Heels
I kept it simple with some garnet accessories and a black swirled clutch that sort of echoes the swirled jacquard print in the dress. Those velvet heels from Kate Spade are really speaking to me. I love anything in velvet and anything with a bow; this has both!  I'd wear this dress to a semi formal evening wedding in the fall, and even though it's way to early to start thinking about winter, in the back of my head I know this dress and velvet shoes will take you through the holiday season!


More style ideas you might enjoy :