Wedding Dress of the Day: Swanson by Anne Barge Black Label
I have some high drama for you with today's wedding dress of the day. It's Swanson by Anne Barge, from her Fall 2014 Black Label line, and it has a completely unforgettable neckline.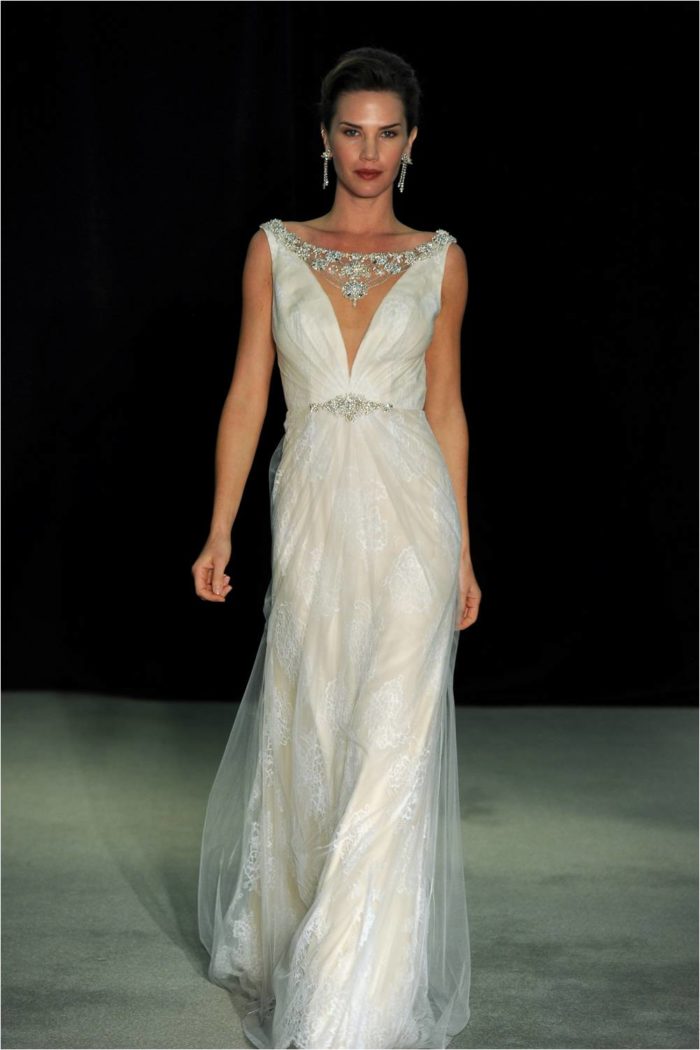 Swanson by Anne Barge Black Label
Anne Barge's wedding gowns are known for their classical bridal style.  The Anne Barge Black Label  line was created to indulge the bride who wanted a wedding gown rooted in that classic sensibility but with more lavish detail, high-voltage glamour, and body-conscious styling.
Reminiscent of  the styles we see on the red carpet and fashion runways, the Black Label line also initially came with an exclusive price tag. Happily, this season the pricing has been configured so as to put this in the more attainable (but still designer range) of $4,000 and up. The quality and hand work is as exquisite as every and in keeping with the impeccable reputation of the Anne Barge Black Label style.
To learn more about Anne Barge Black Label, and other Anne Barge bridal collections, please visit www.annebarge.com
See more from Anne Barge from our past features, or pick out some beautiful bling to go with this dress in the Bridal Accessory shop.