Wedding Dresses by Ines Di Santo for Spring/Summer 2015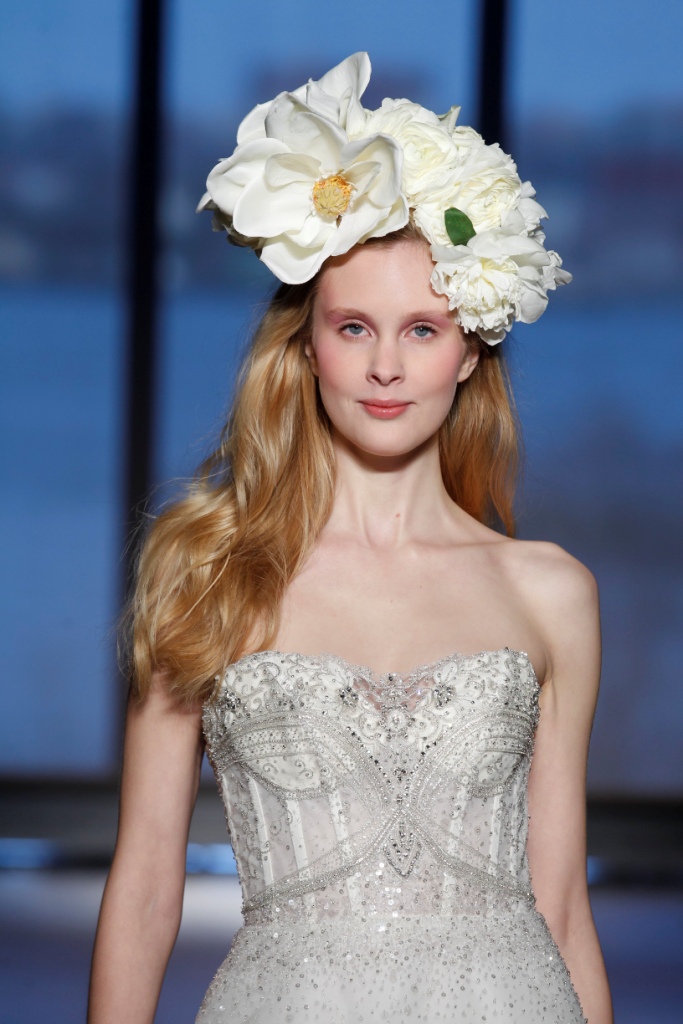 Cristel
Ines Di Santo's Spring/Summer 2015 Couture Bridal Collection was entitled "Gardens of Glamour" and as these gowns took the runway, the sleek room at The Standard Hotel was transformed and softened by these magnificent bridal gowns that recall not only the world's most renowned gardens, but call to mind the royalty who both curated and enjoyed those gardens, and the works of art and one-of-a-kind masterpieces that were inspired by those sites. Di Santo brought this garden theme into custom floral laces that were inspired by lavender in Provence,  the curated rows of flowers, and the "free-flowing embellishment reminiscent of the wilder unhampered gardens of the English countryside" .
Sheer glamour and luxury is always present in Di Santo's creations, but it was specifically brought into this collection through the use of shimmer paillettes that are like "dew drops on petals", feathers, and crystal-encrusted tulle.  The soft palette of these gowns was inspired by "blush sweeping across the sky just before twilight" with whispers of blush, ivory, and champagne.
I hope you delight in taking in this stunning collection of gowns, just like one might enjoy a stroll through the manicured gardens of Versailles. Just as you're sure to notice a spectacular one-of-a-kind bloom in that journey, you may just find your dream Ines Di Santo bridal gown.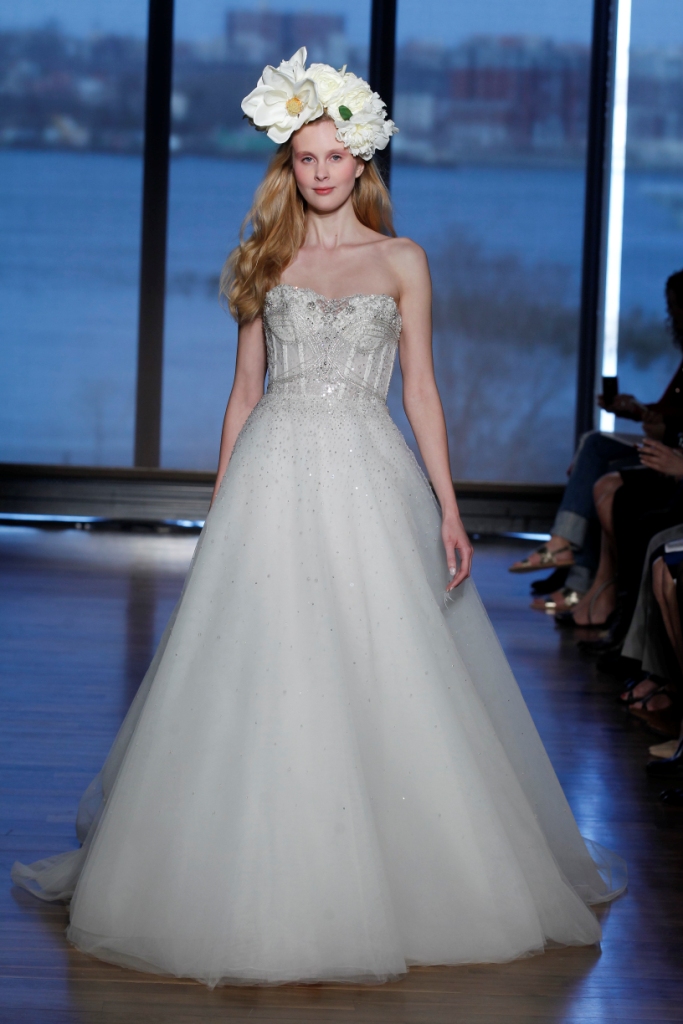 Christel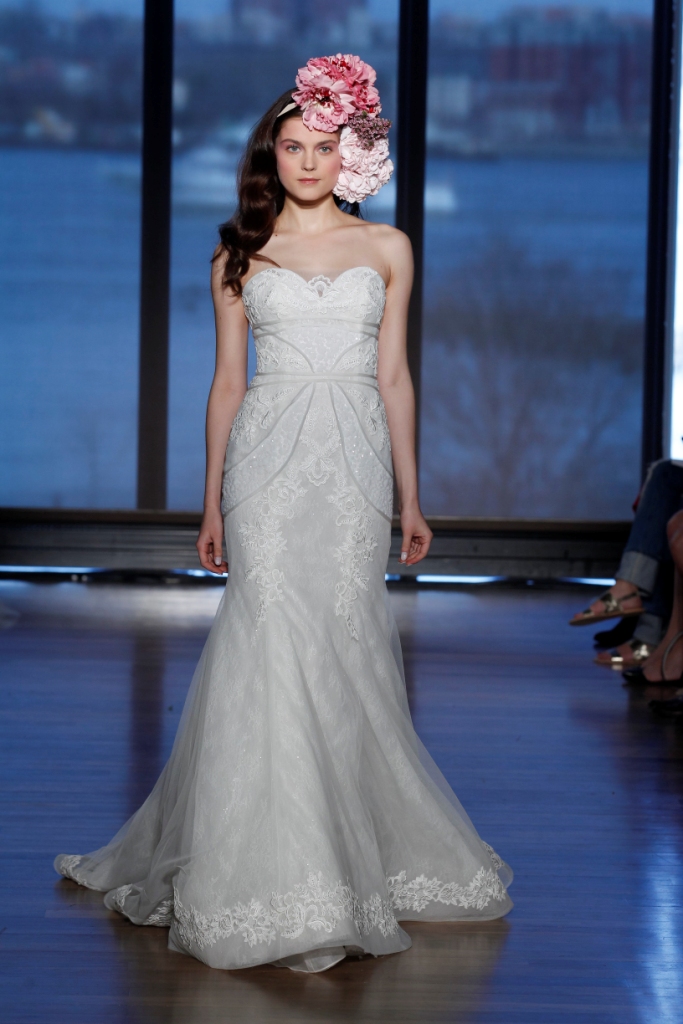 Izel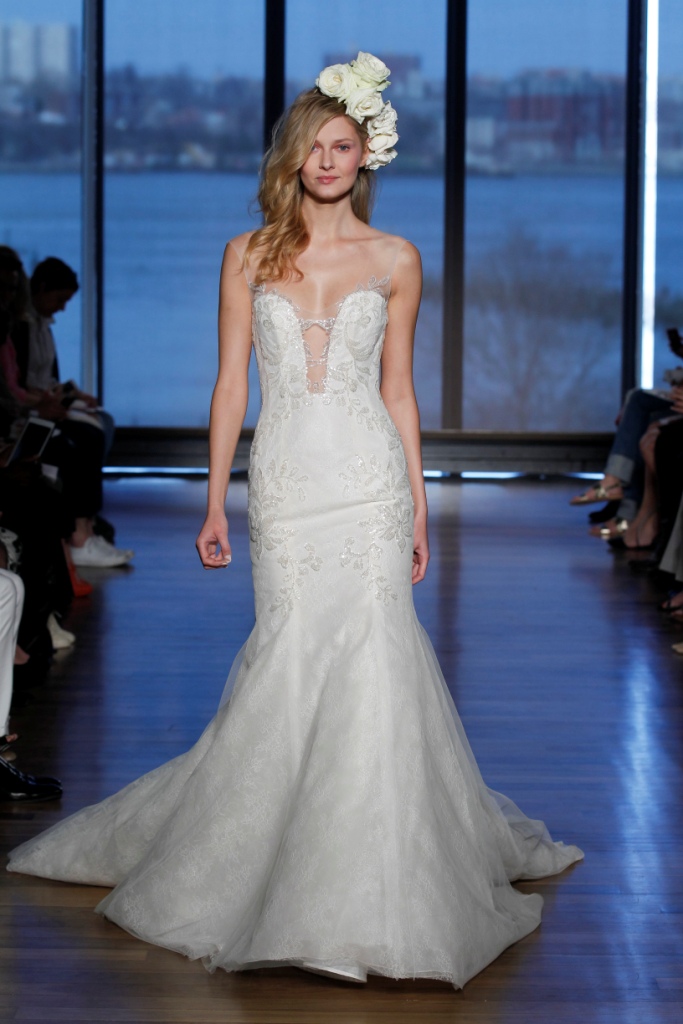 Ciela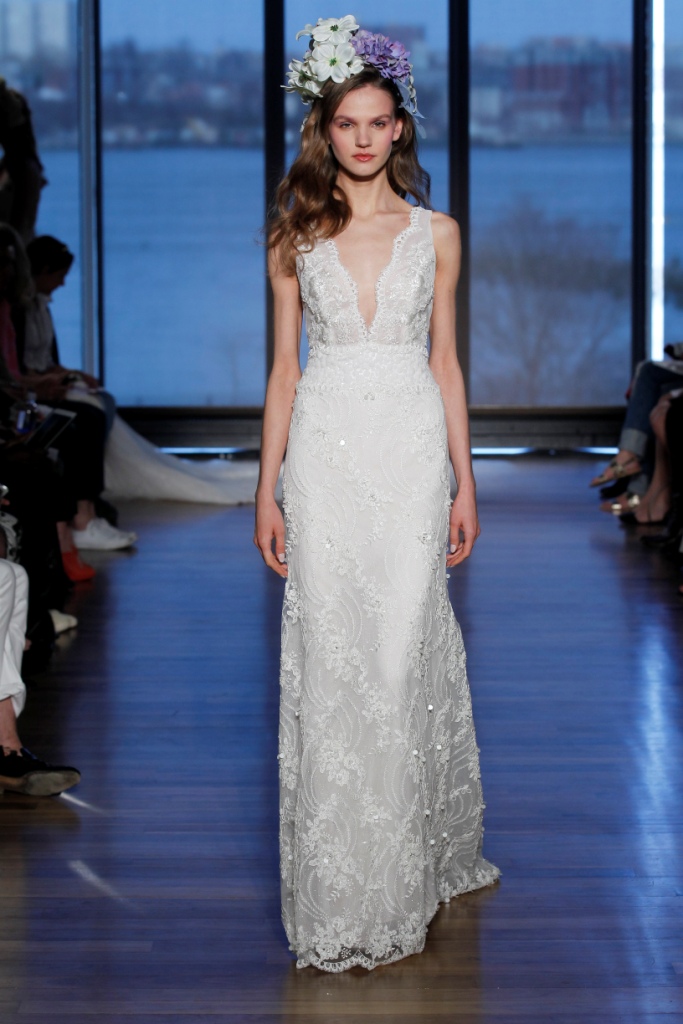 Lovette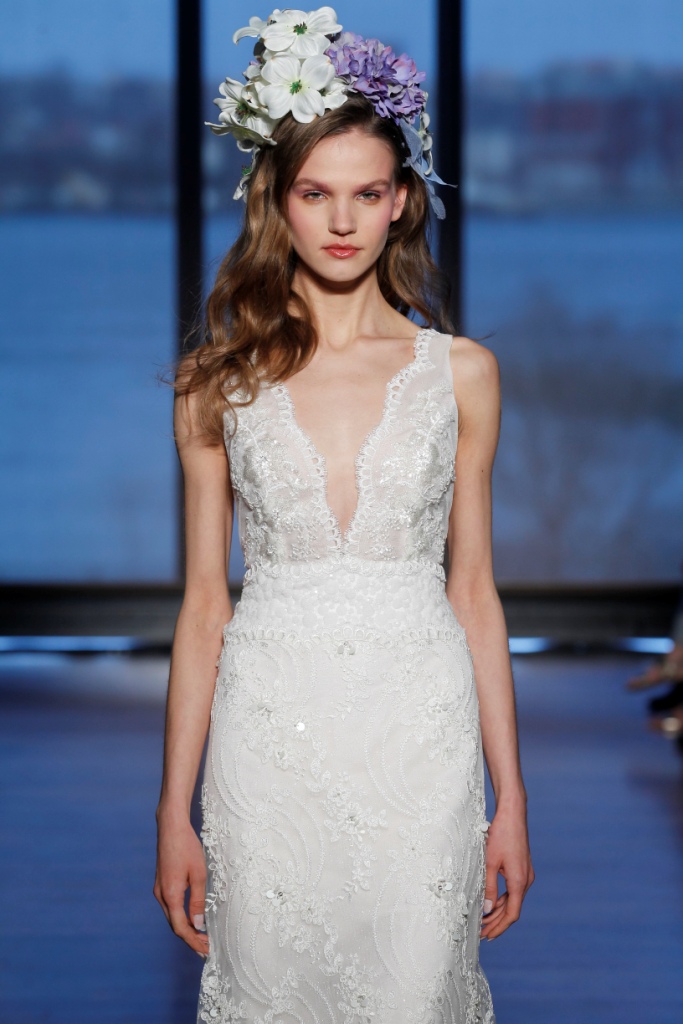 Lovette, detail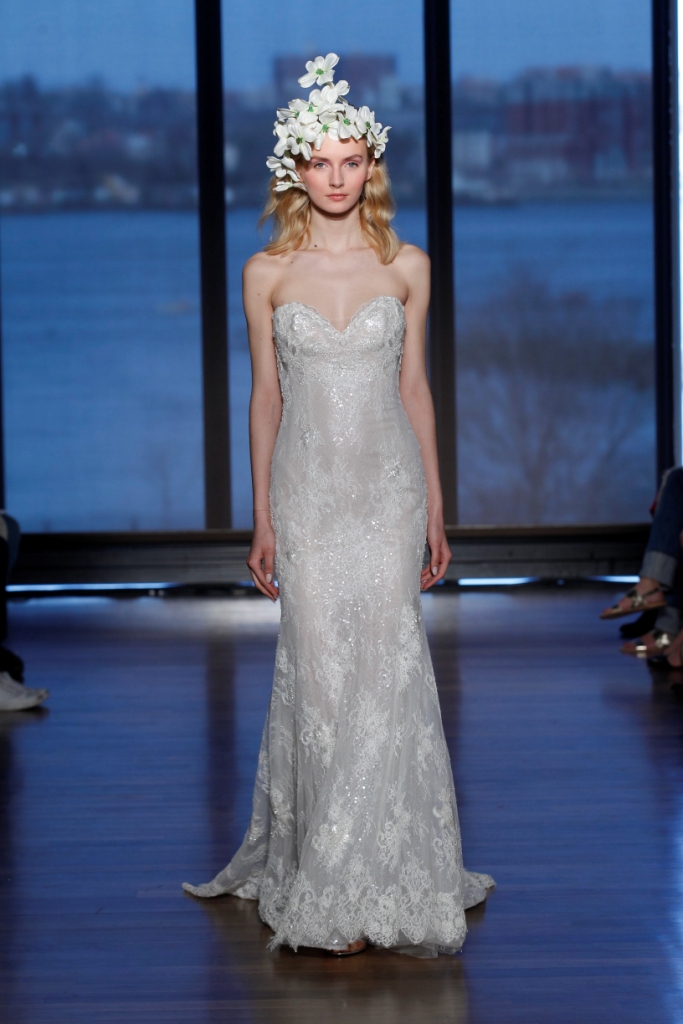 Audrina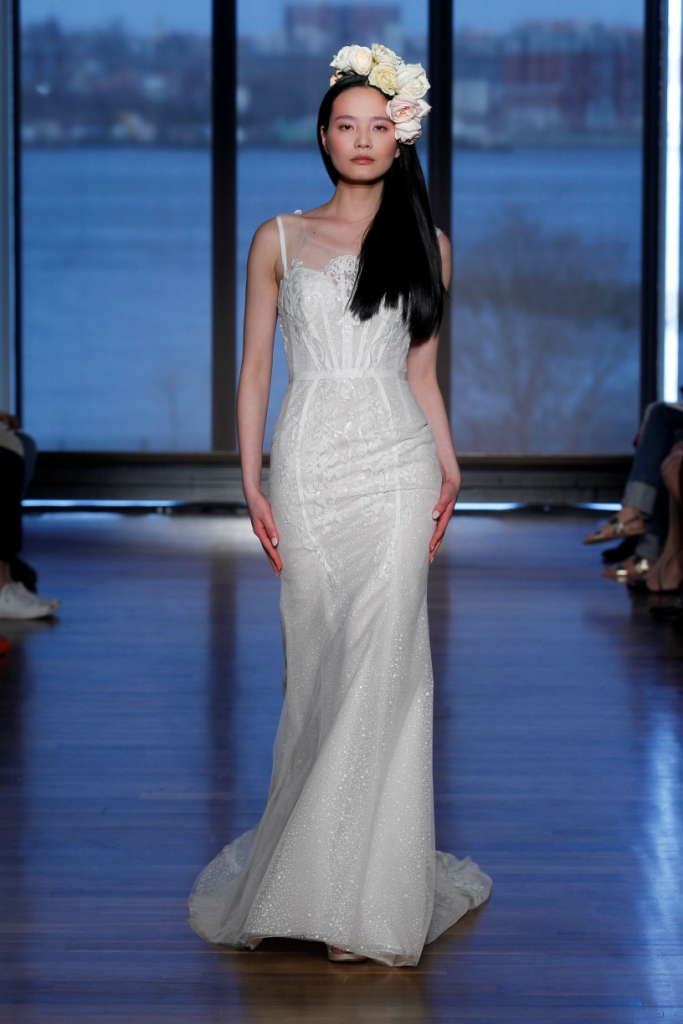 Naima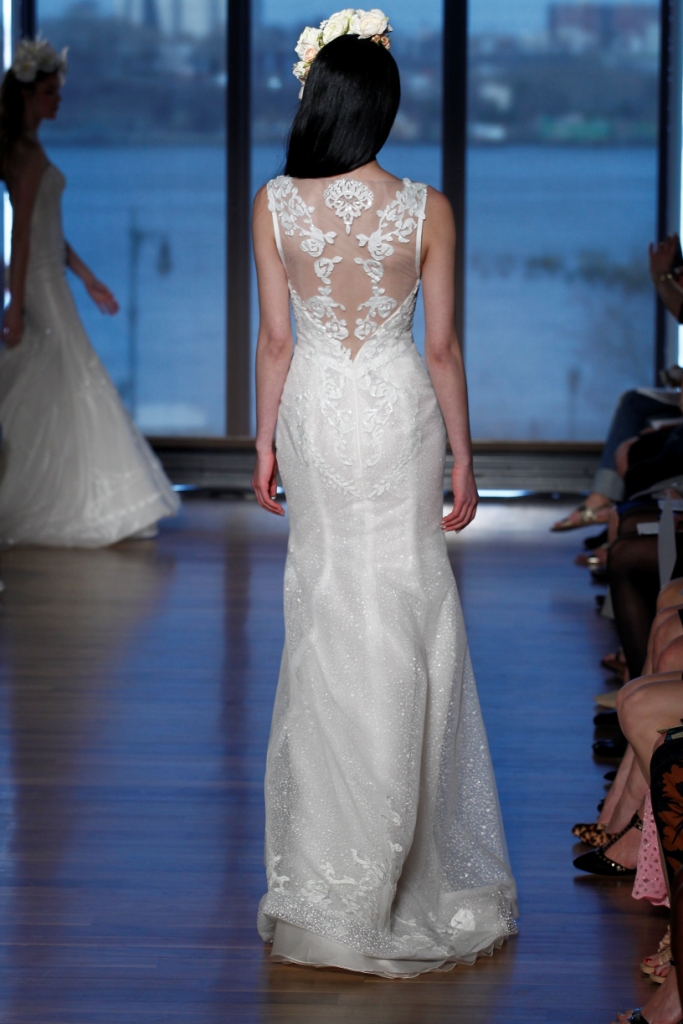 Naima, back detail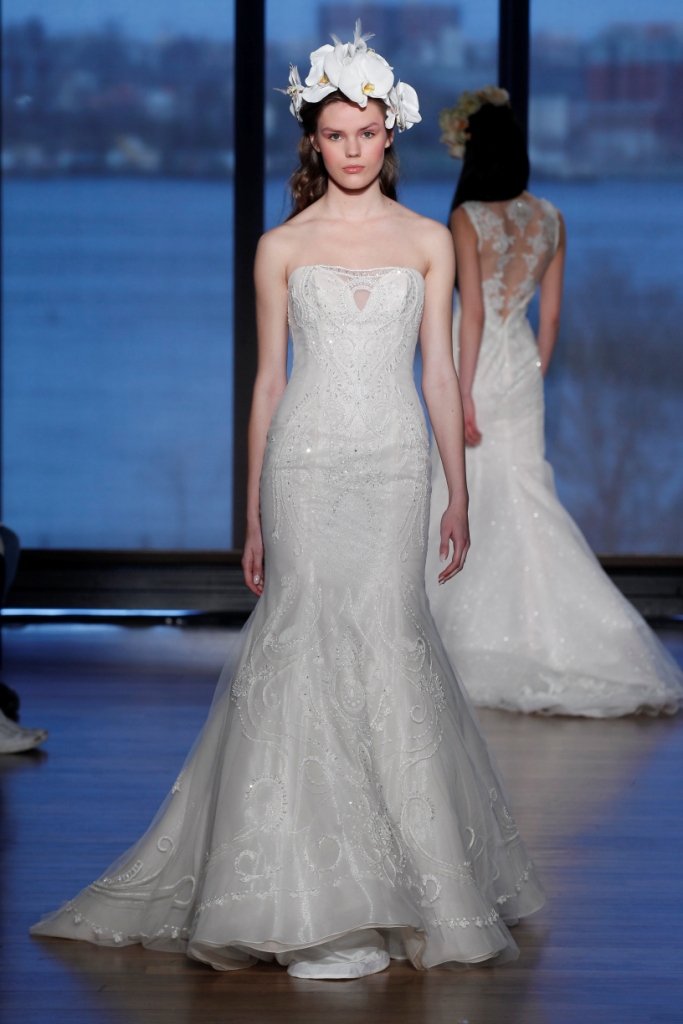 Damaris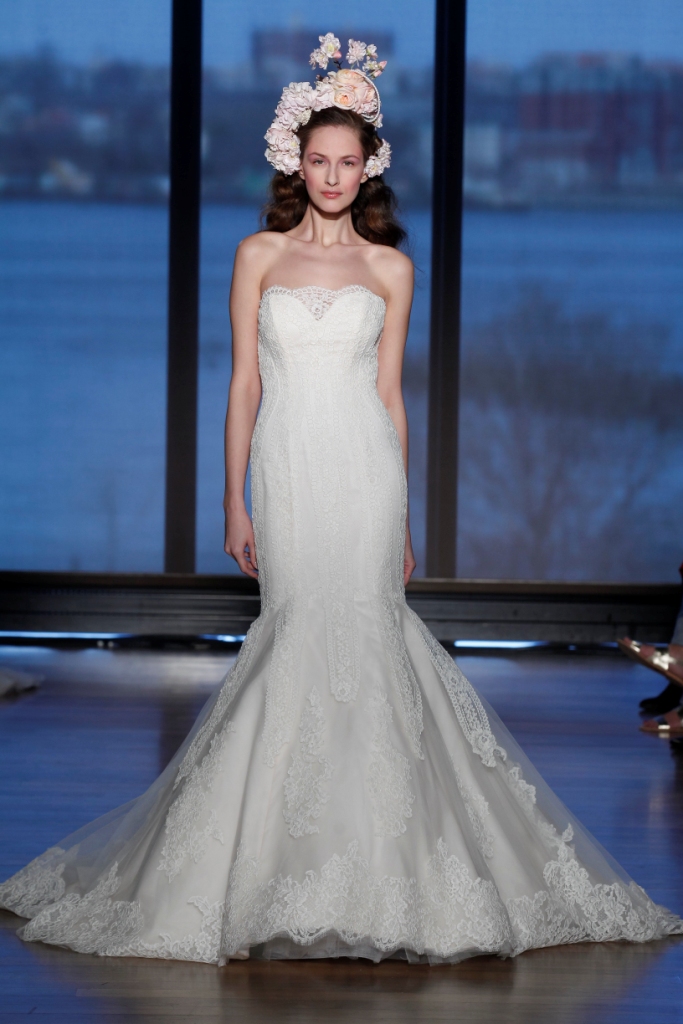 Hannah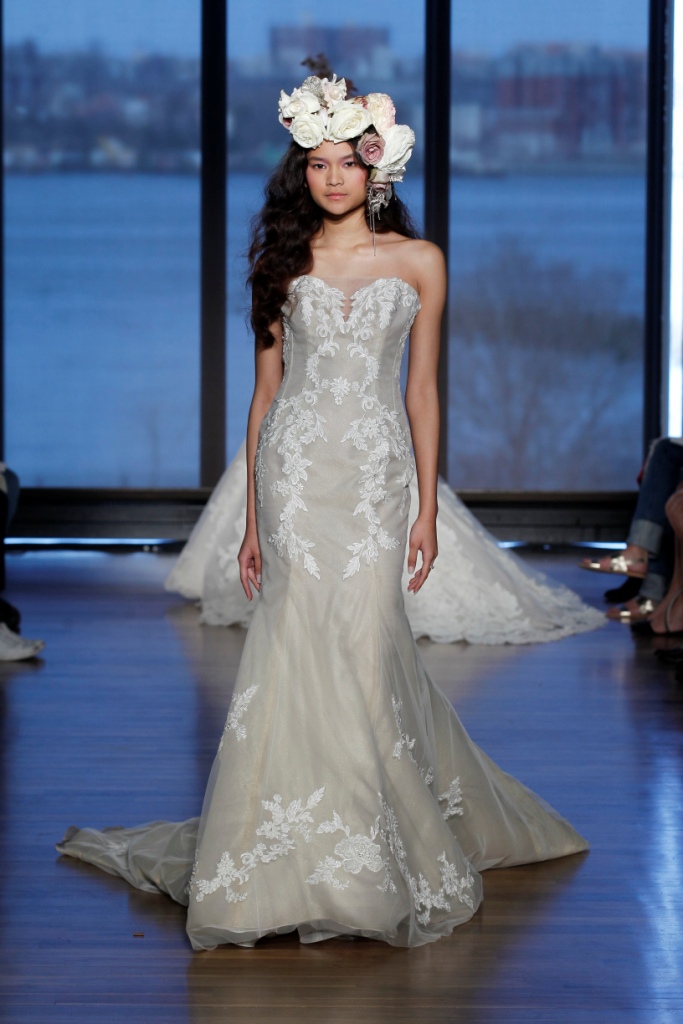 Eleni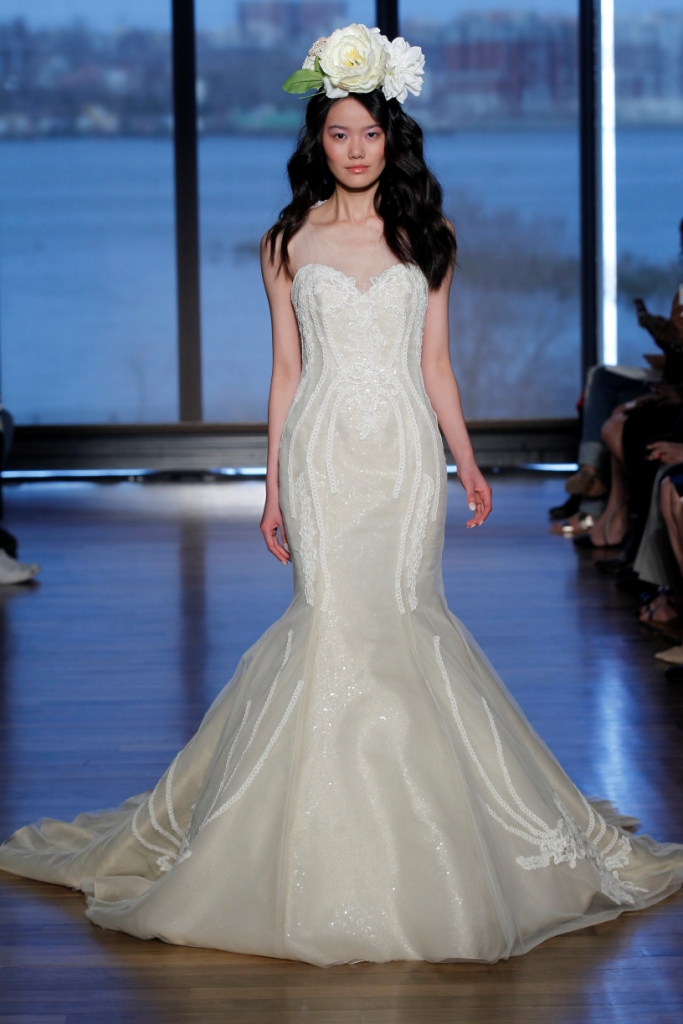 Zaina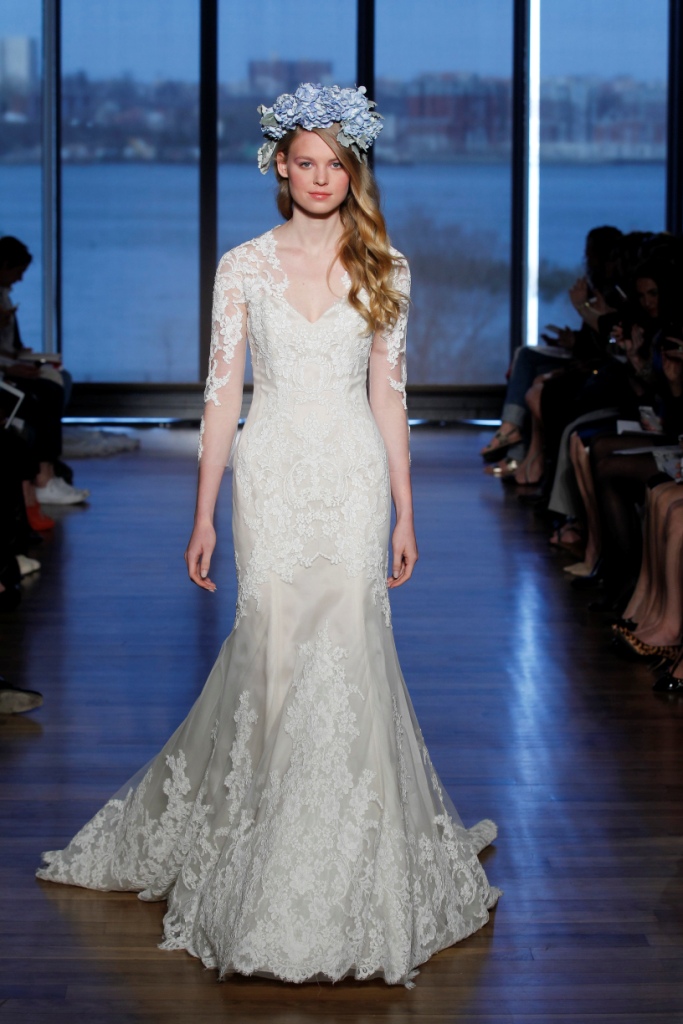 Silvine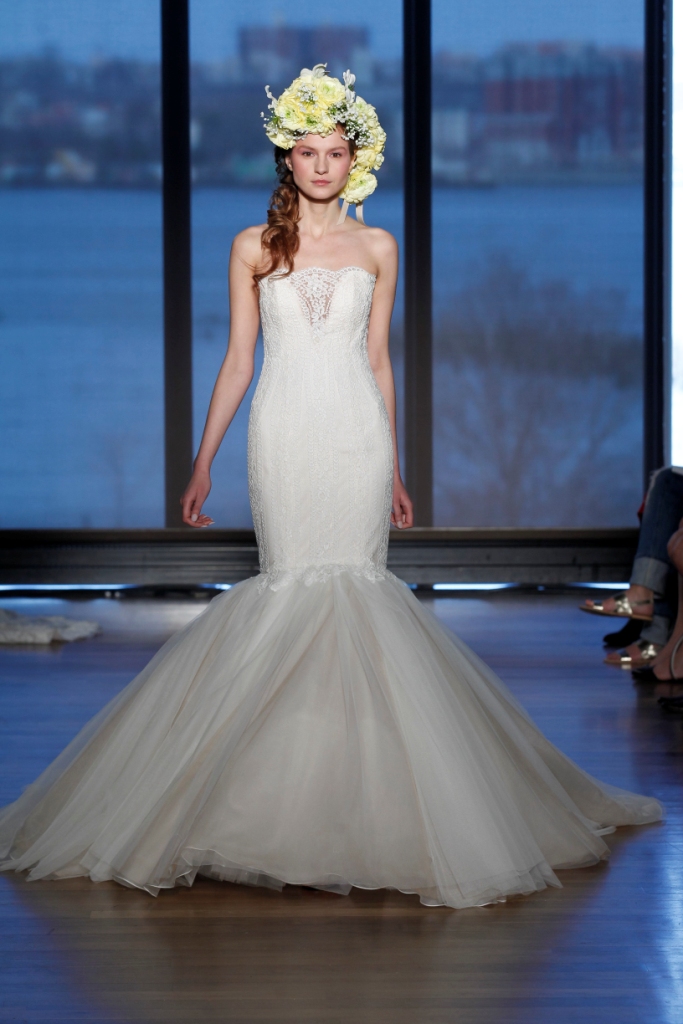 Destry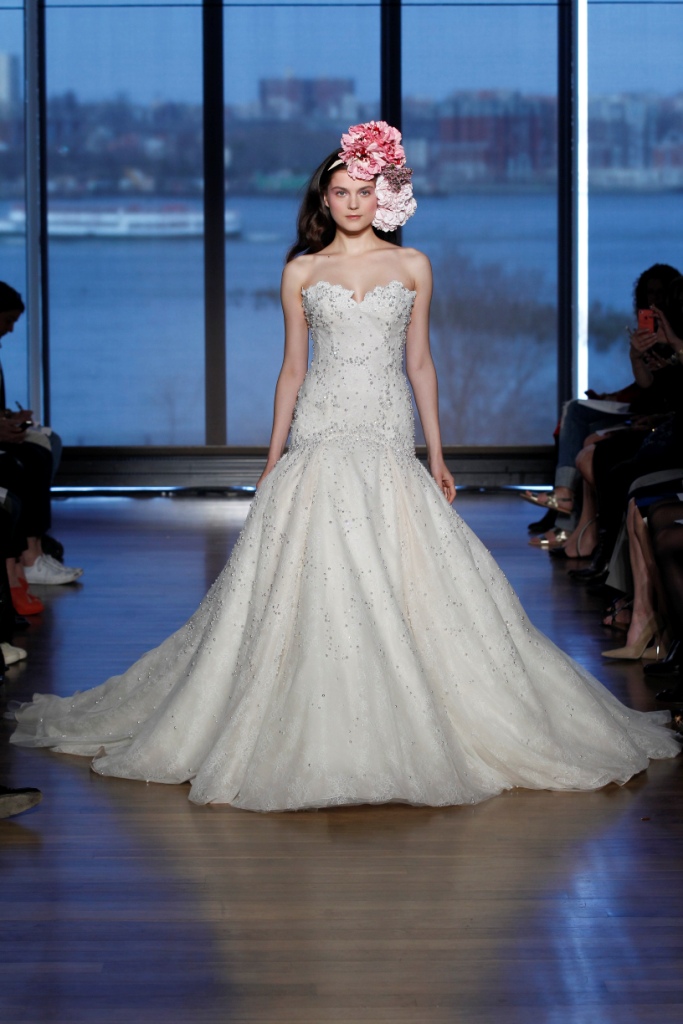 Sistine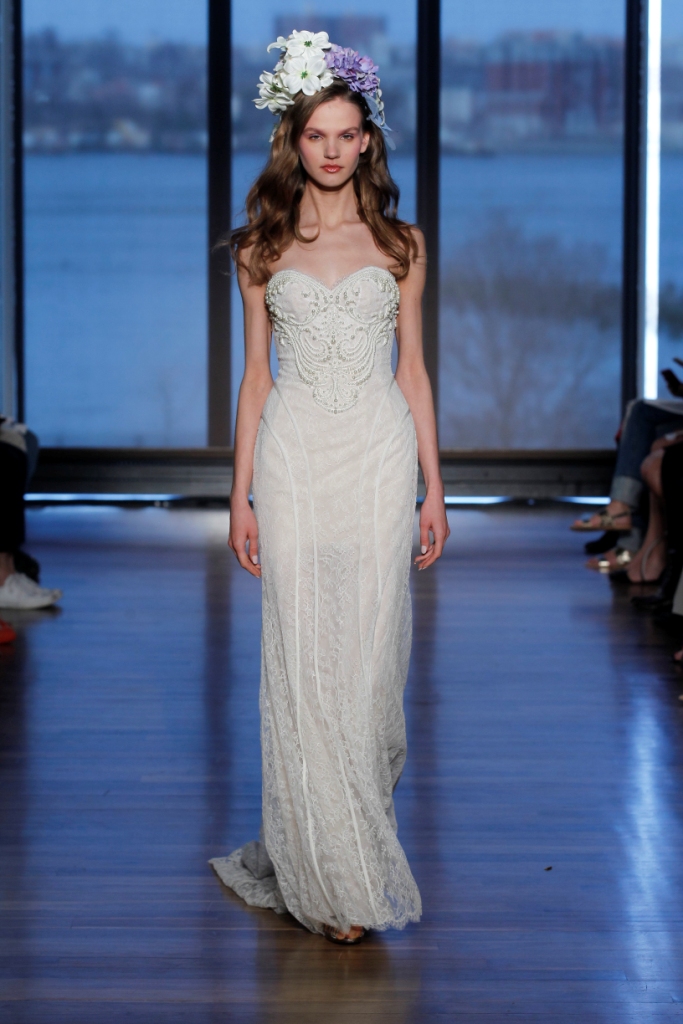 Marlis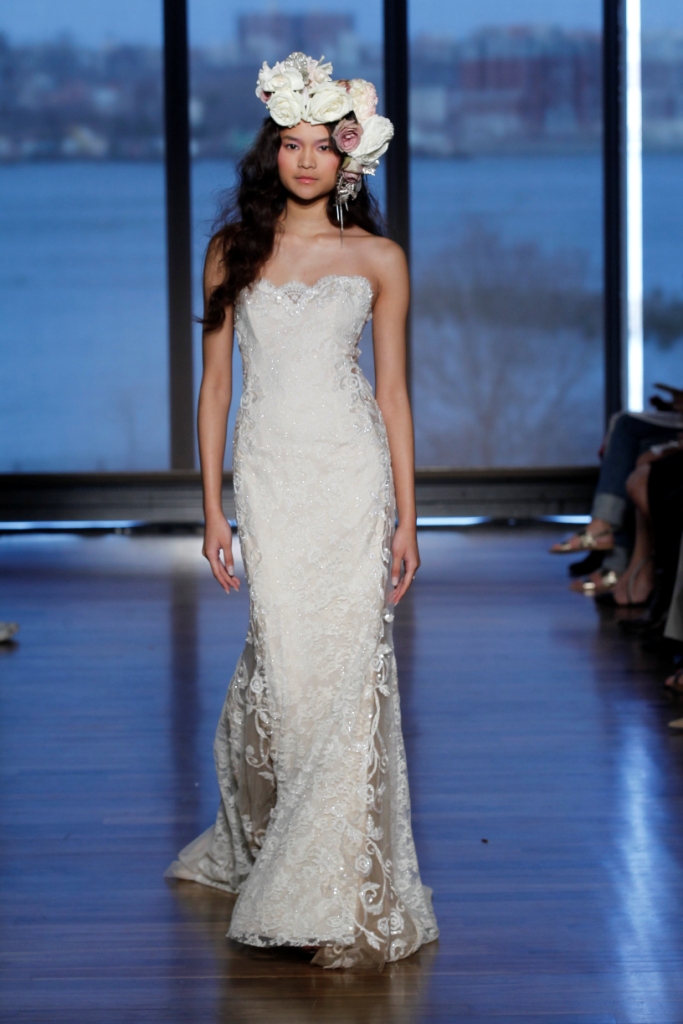 Samaly
Magda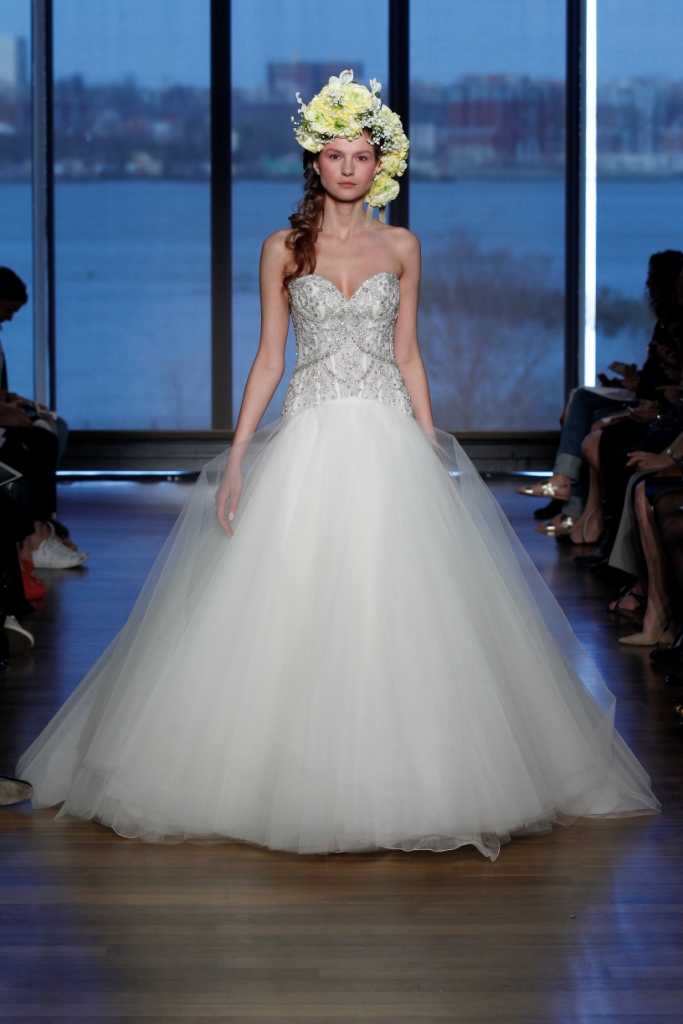 Celine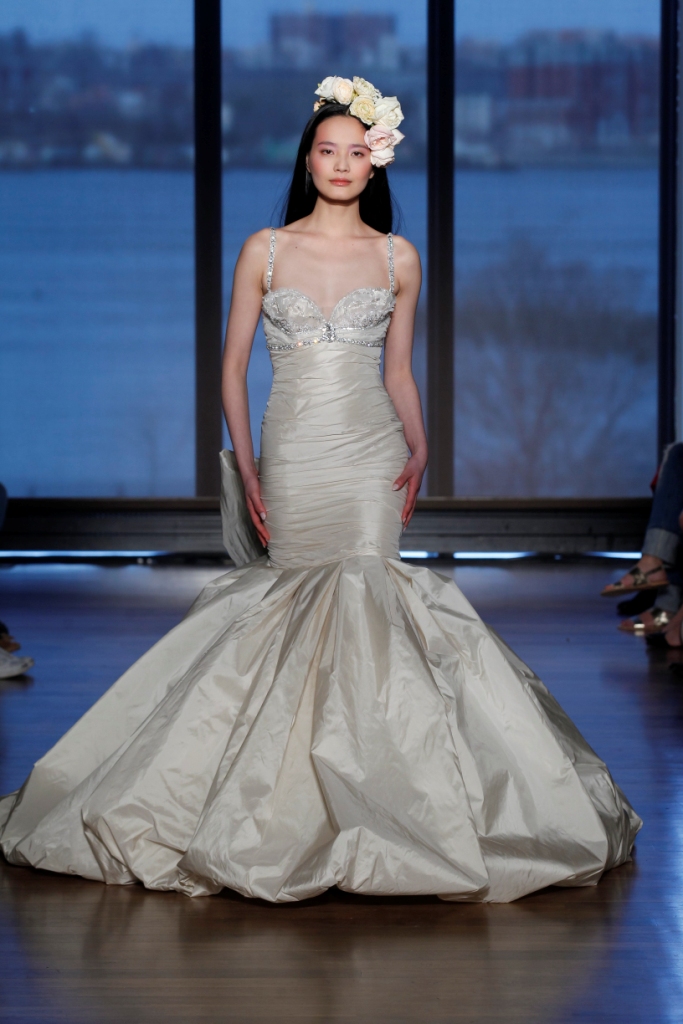 Tatiana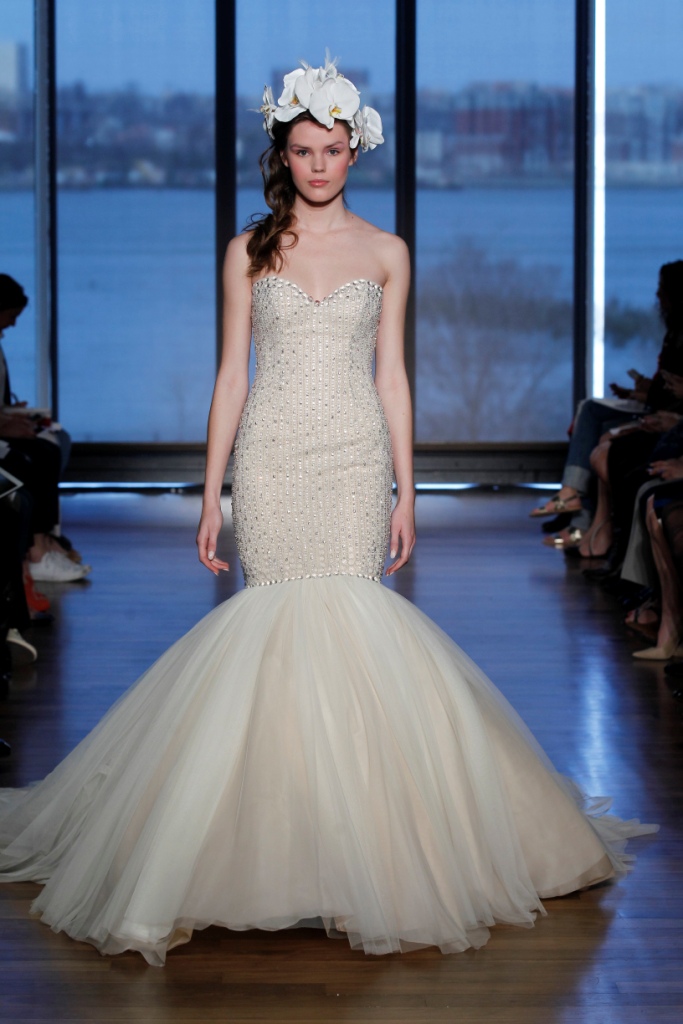 Danica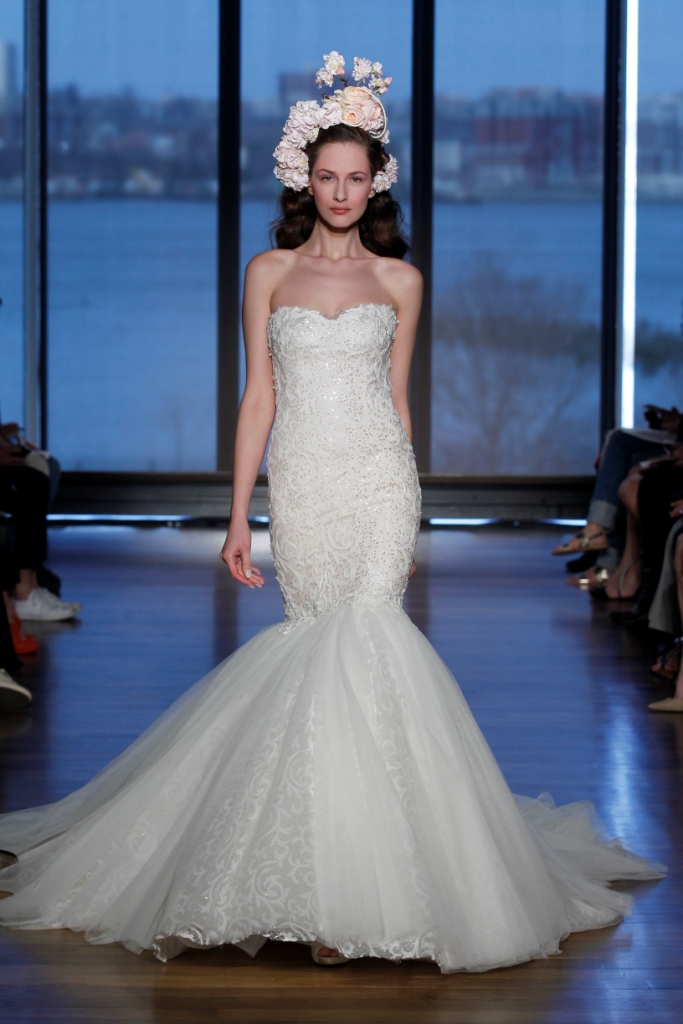 Olencia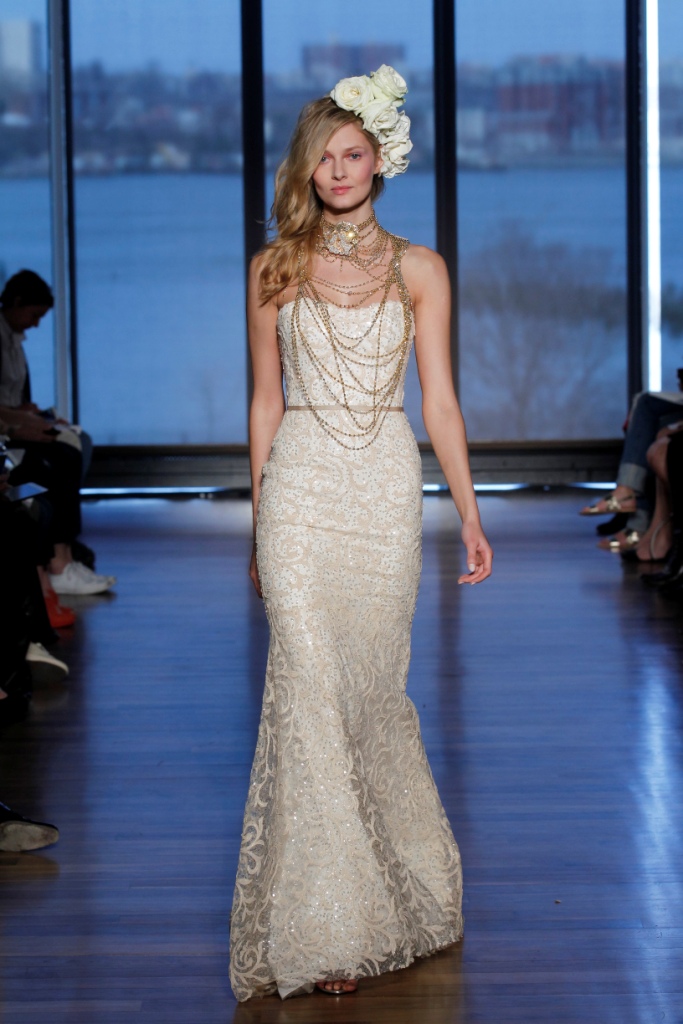 Sahara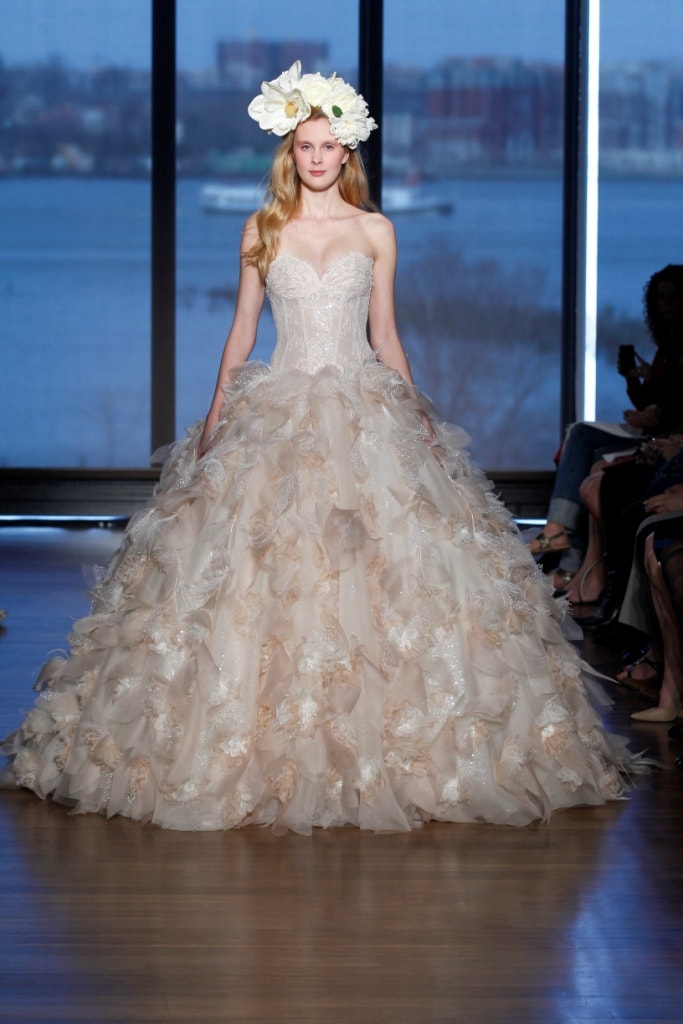 Gioia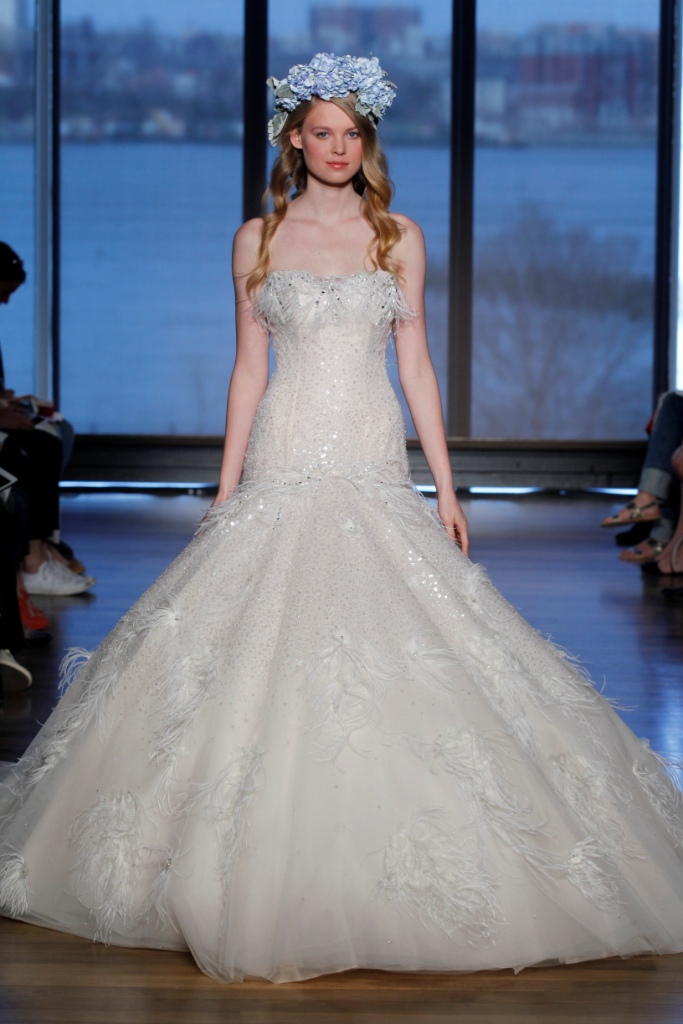 Farrah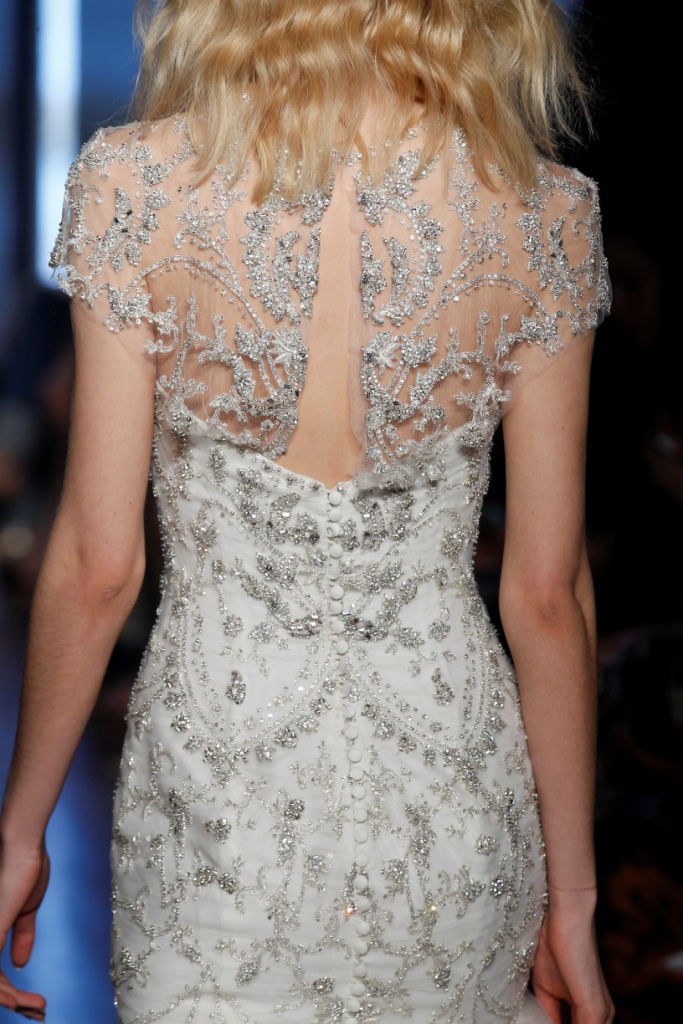 Magda, detail
For more information, including the fine bridal salons that carry the Ines Di Santo Couture Bridal Collections, visit inesdisanto.com.
All images copyright and courtesy of Ines Di Santo.
See more related posts:
Ines Di Santo in The Collection