Gorgeous new couture bridal designs in the latest collection of Berta wedding dresses for Fall 2020 -- the Napoli Collection.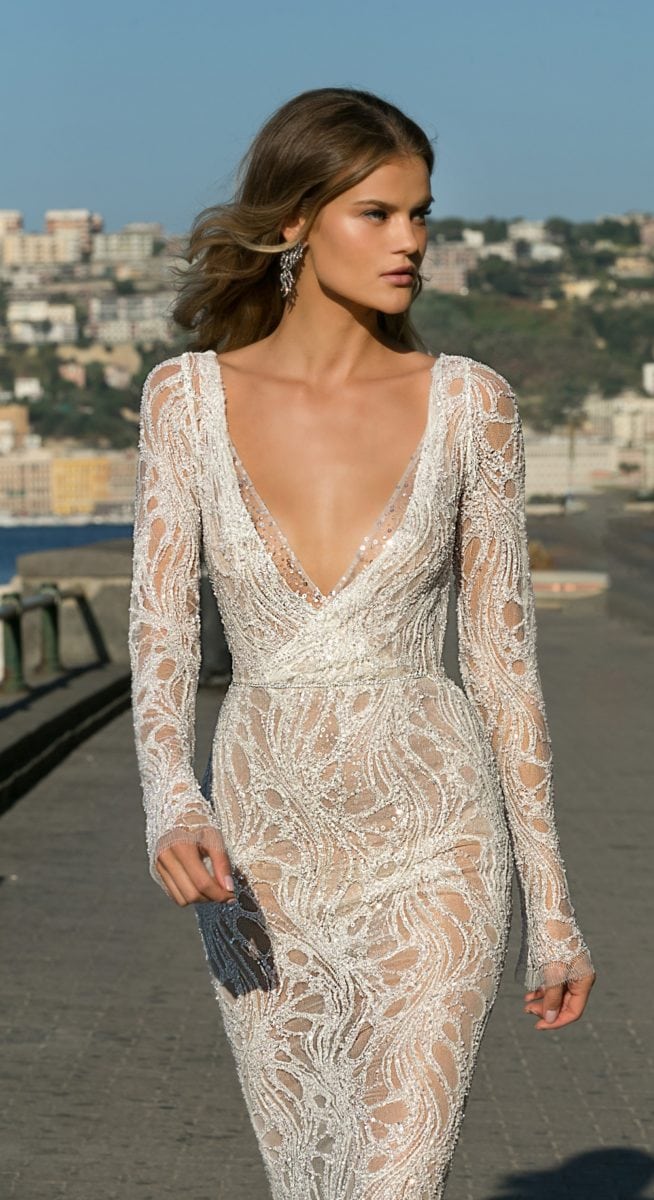 BERTA Wedding Dresses Fall 2020: Napoli Collection
BERTA bridal couture has done it once again; bringing that next level of detail, layering, and nuanced design to each Berta wedding dress in the latest Fall/Winter 2020 Collection. A masterpiece of a collection; each wedding dress has so many elements of detail. These elements are placed against the figure embracing fits and a base of neutral fabrics, giving the sheer stylese BERTA bridal is known for.
Photographed against the backdrop of Napoli, Italy, these exquisite gowns show all their glory and light. Get as close as you can to your screen because we think you'll want to zoom in and see each hand-placed floral applique, each beaded detail on these amazing gowns.
Highlights for us are those gorgeously modern sparking draped wrap gowns, the grand overskirts, the pop-off-the page floral details, and work of art metallic applique treatments. We also love the off-the-shoulder styles with sleeves, and the crisp sheer fabrics that give structure but let lots of gorgeous light play through the elegant details. This is the Napoli Collection from BERTA Bridal. For store locations and more details on any of these gowns please visit Berta.com.
The Napoli Collection from BERTA Bridal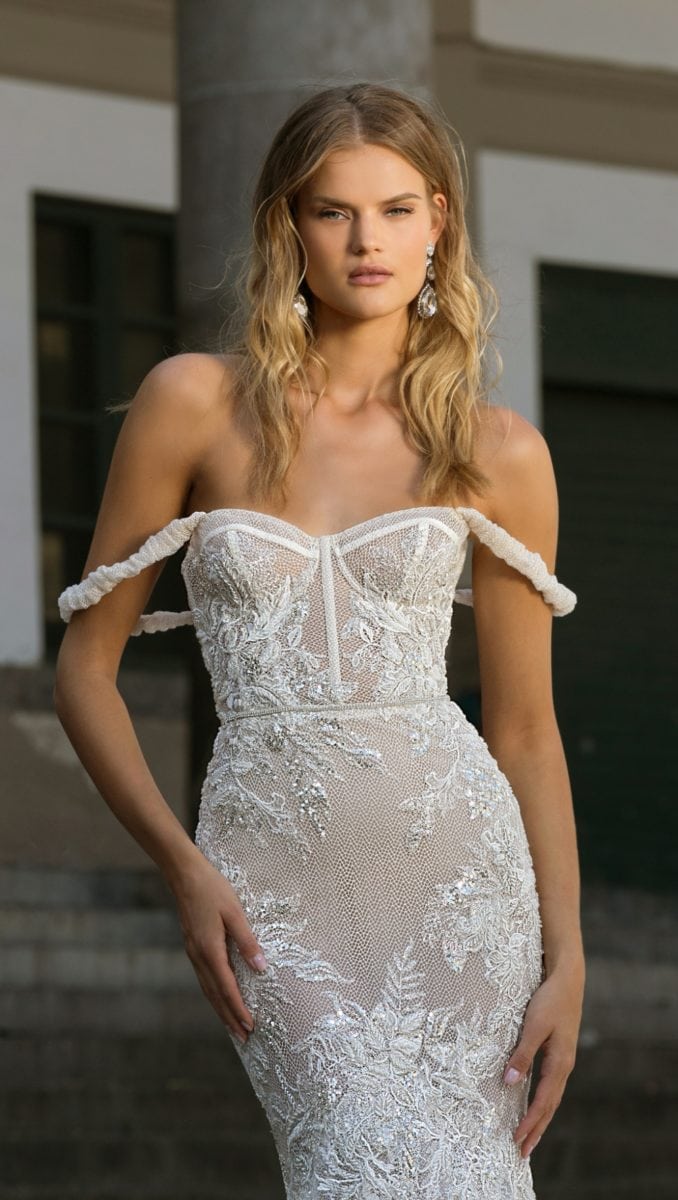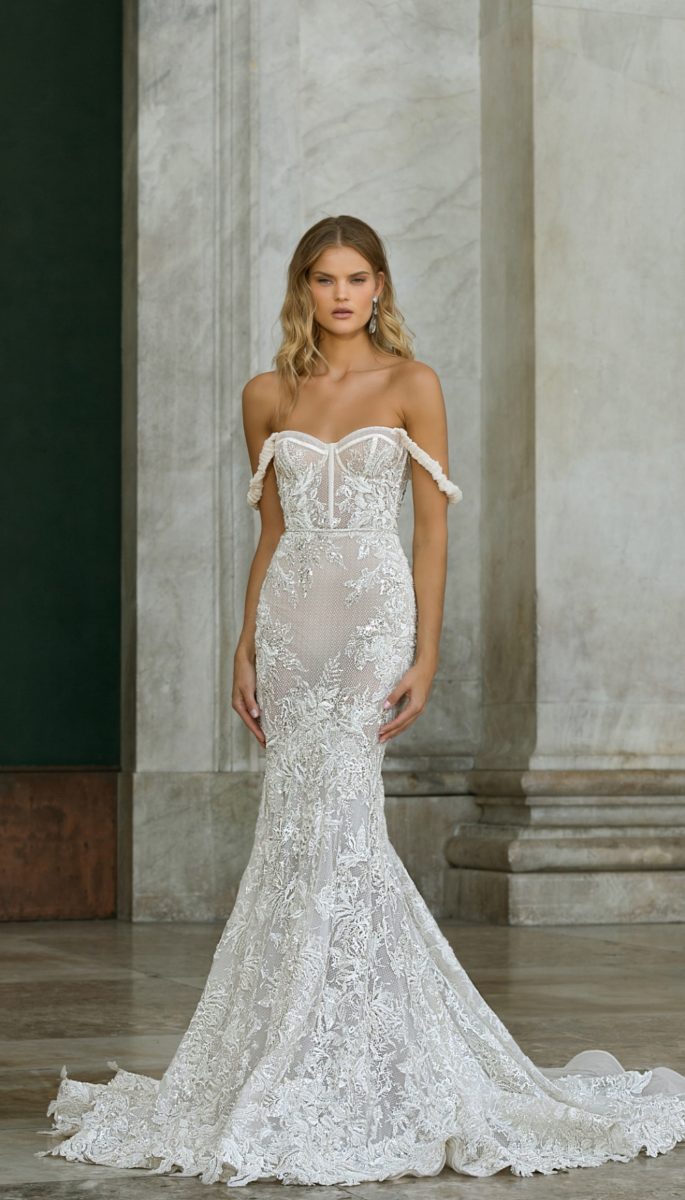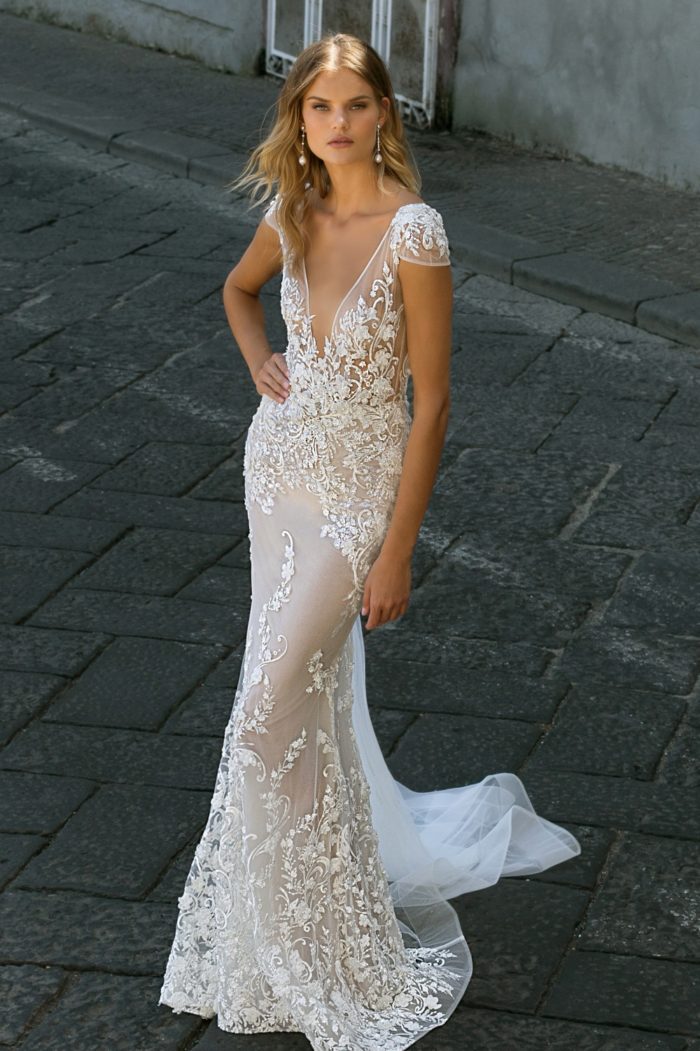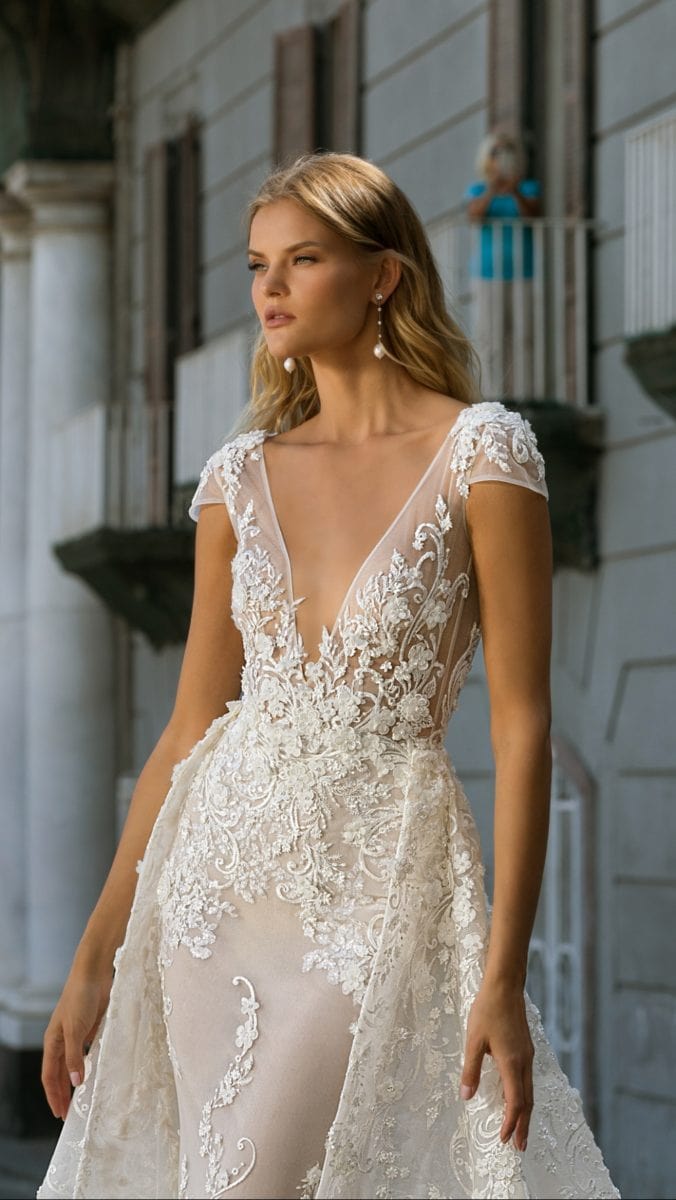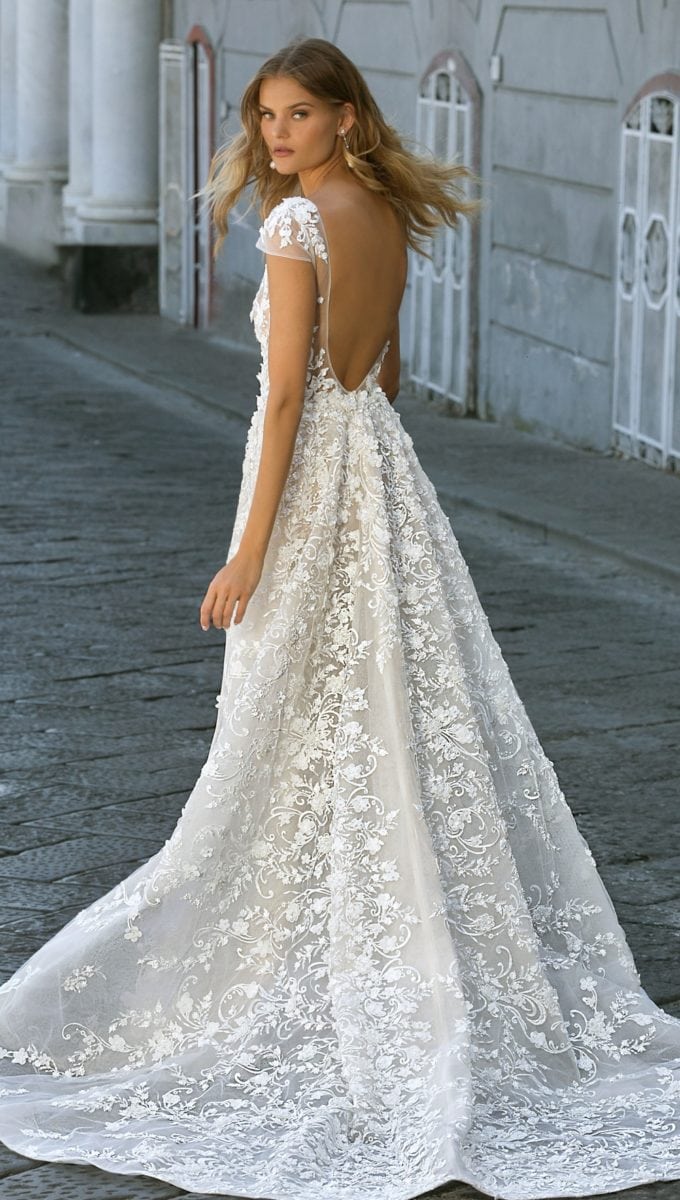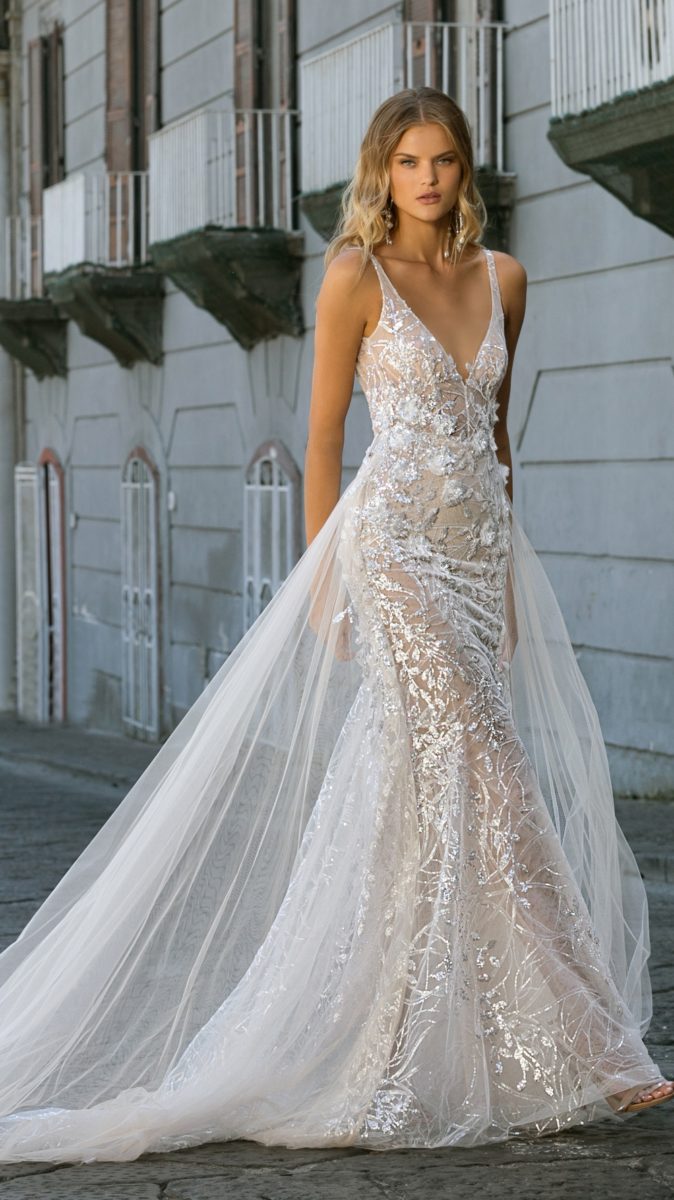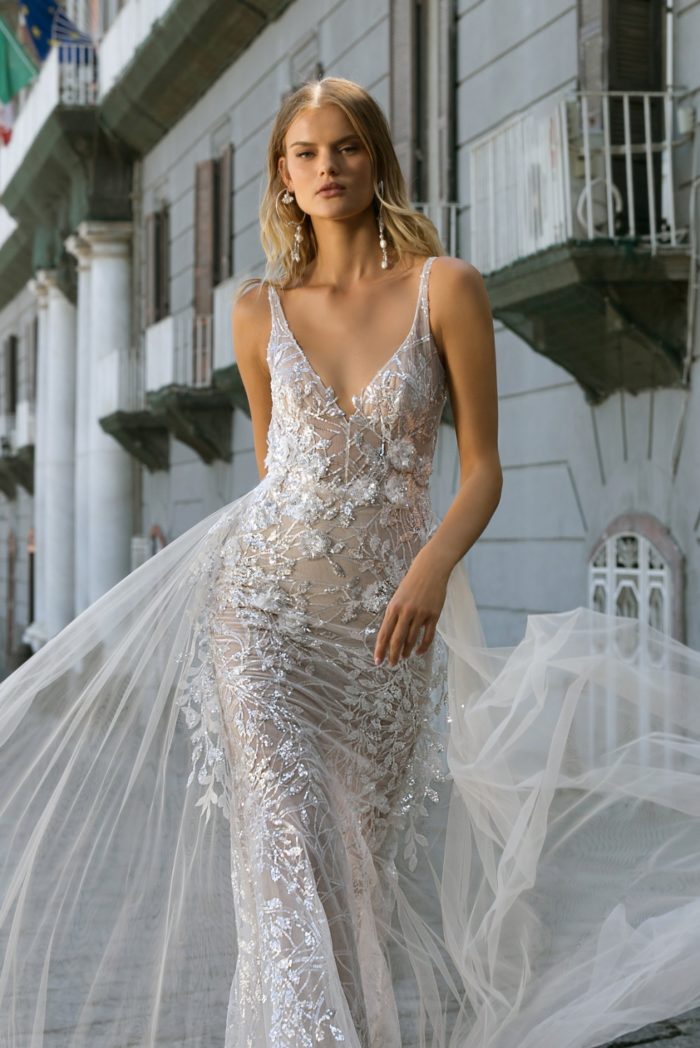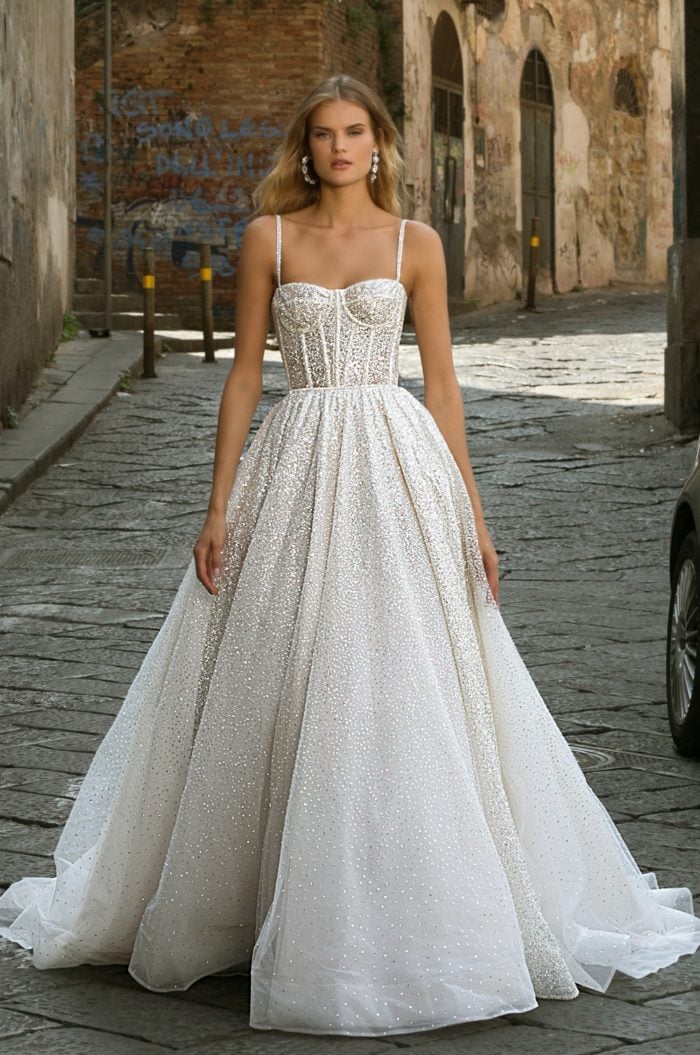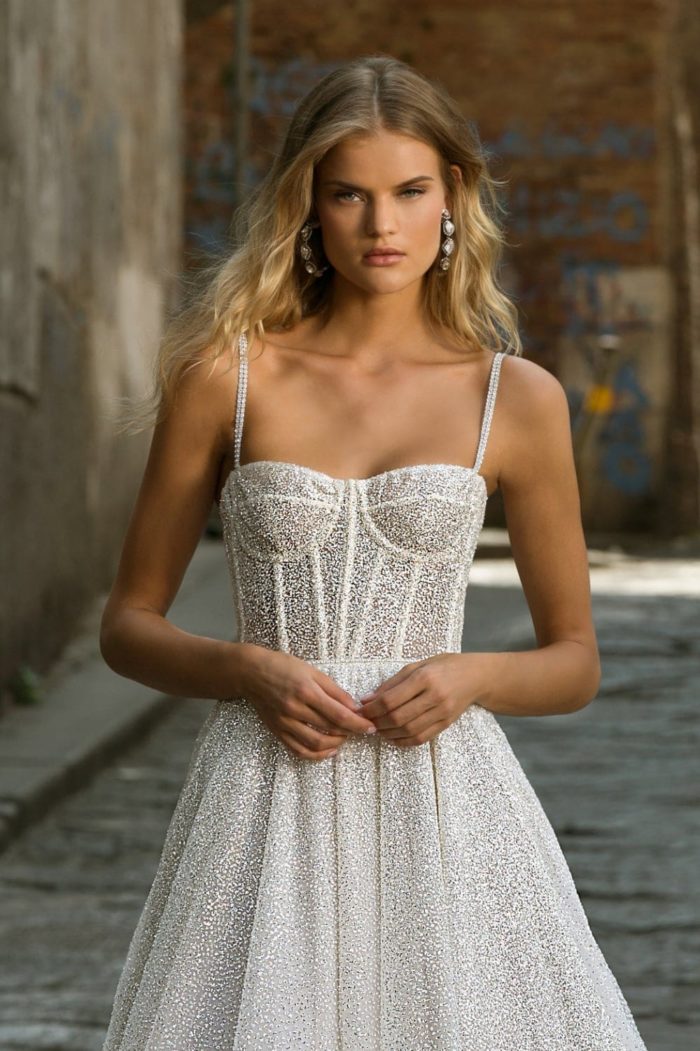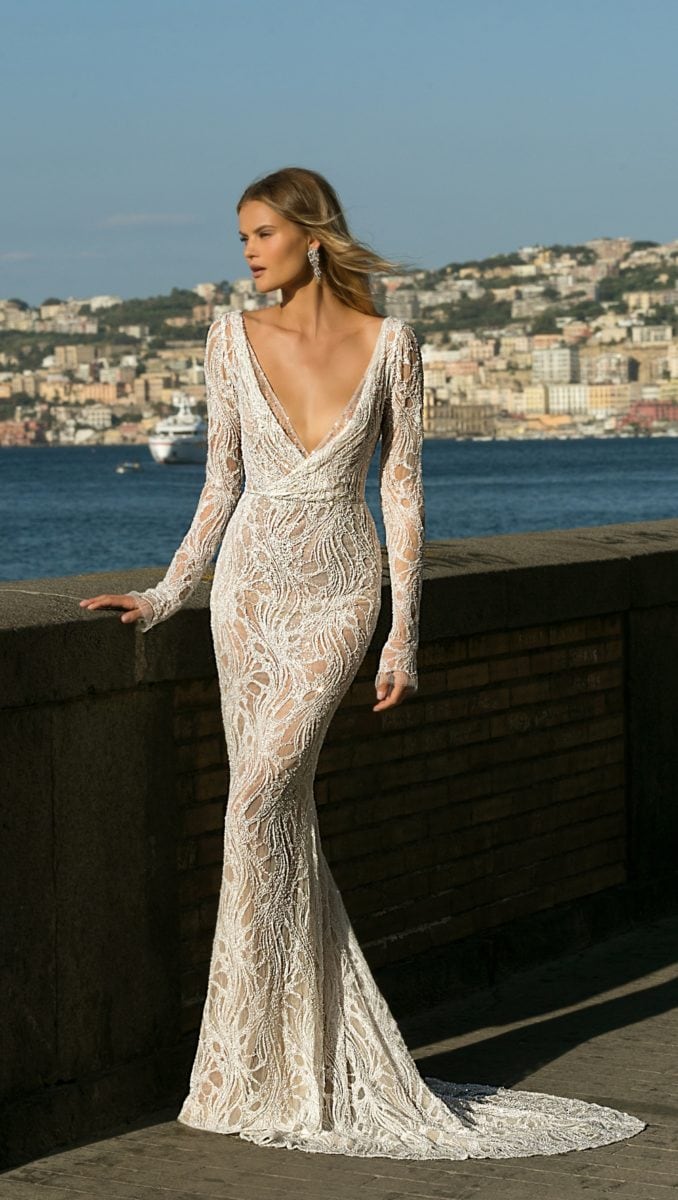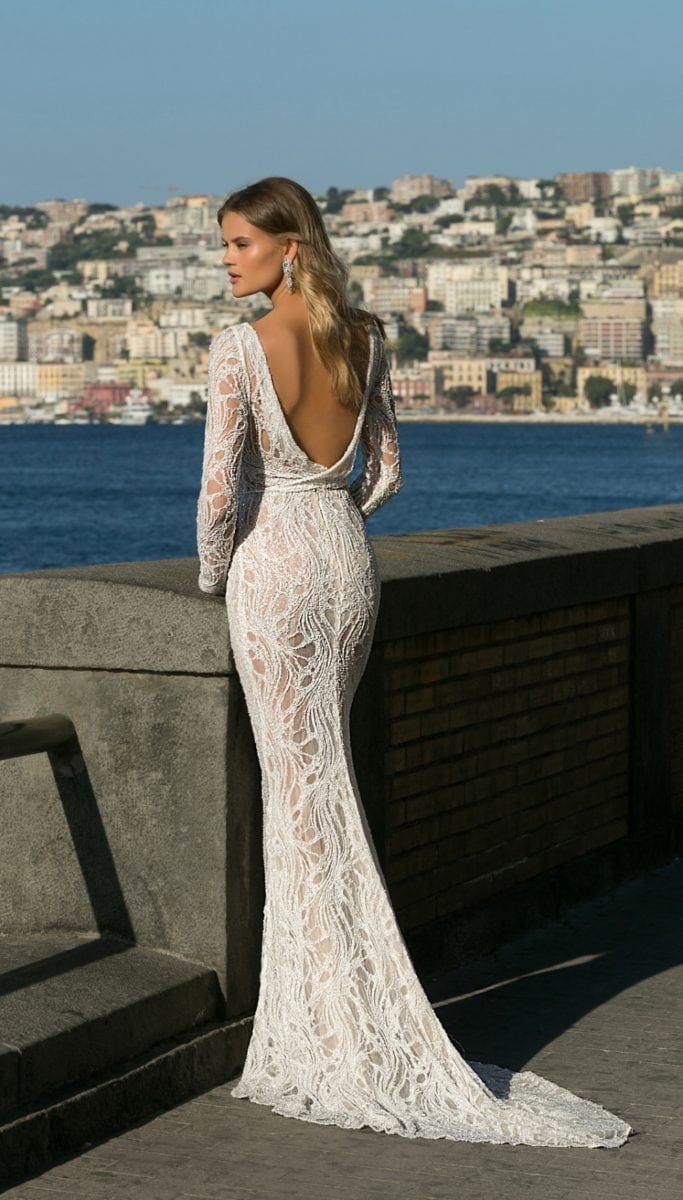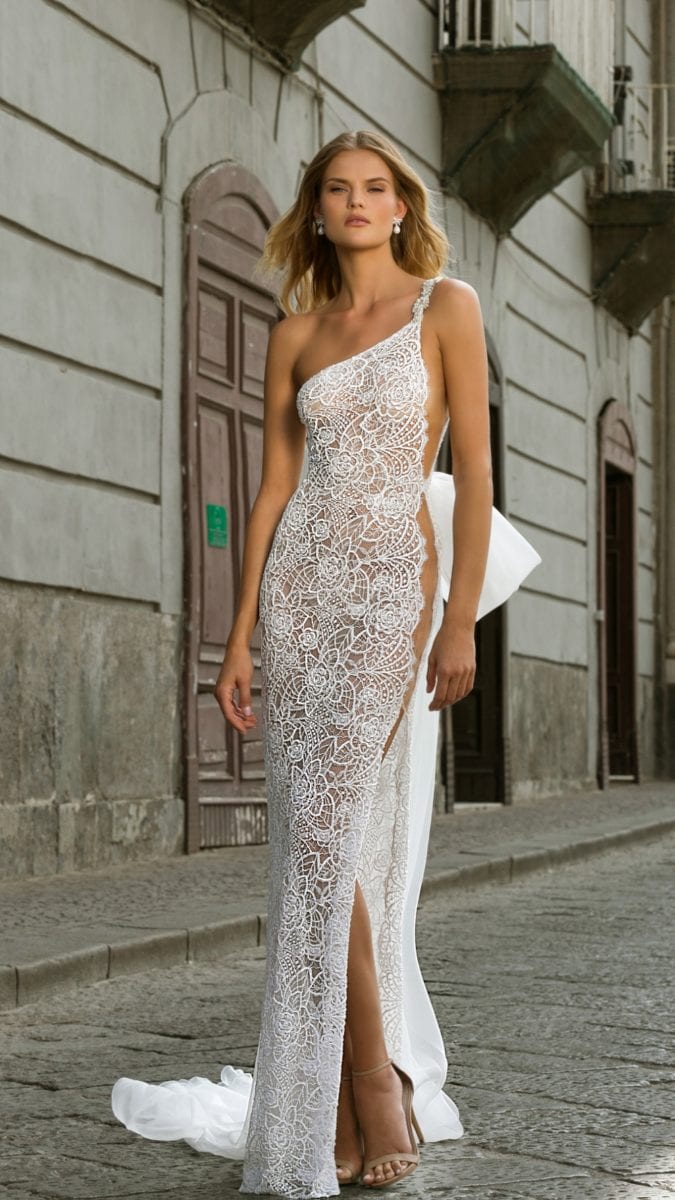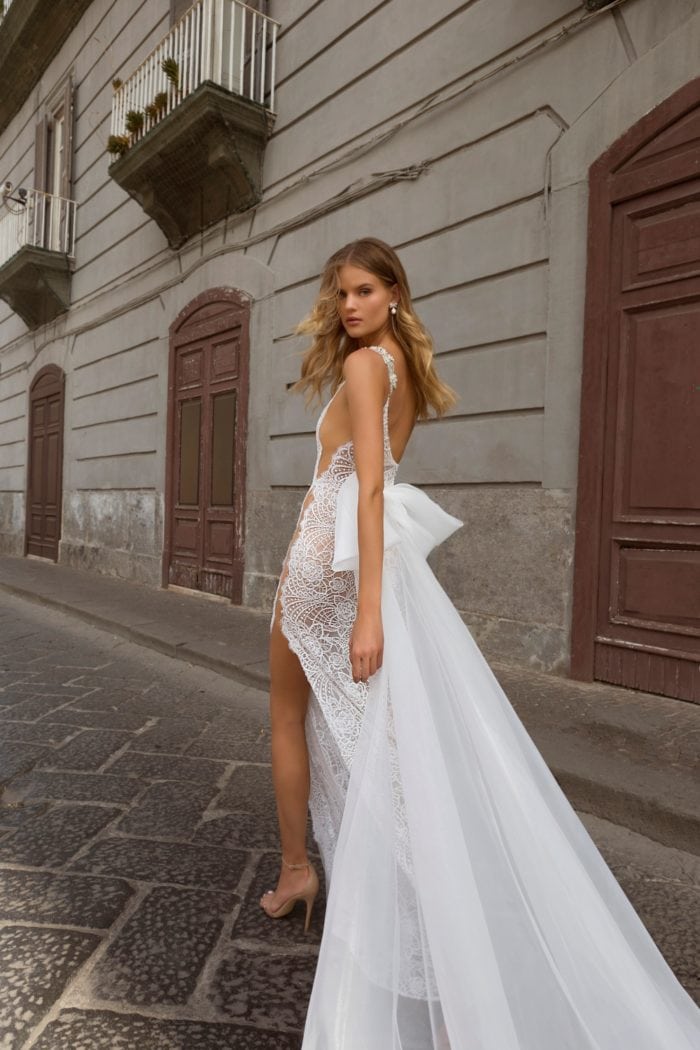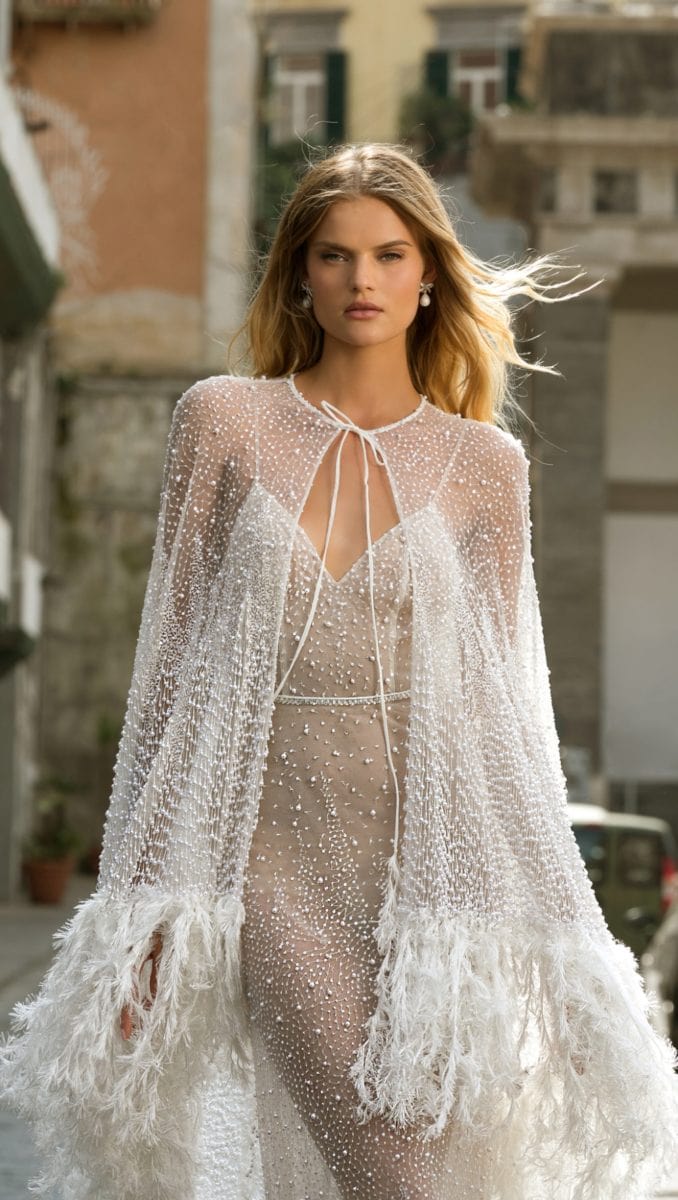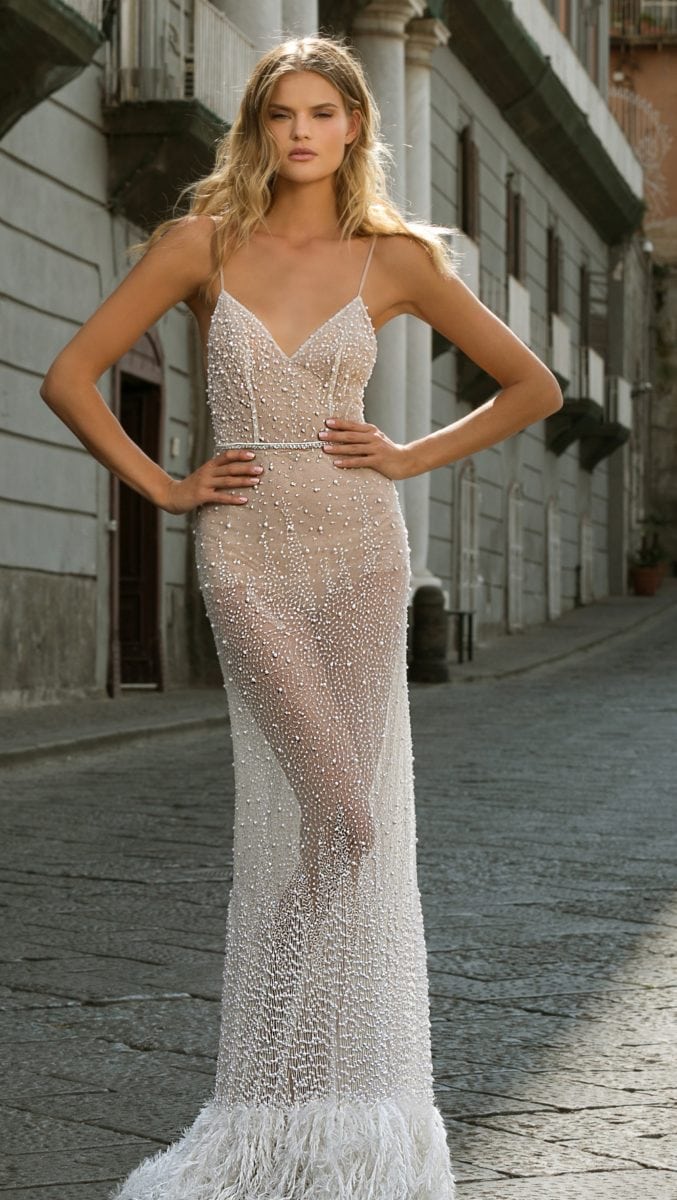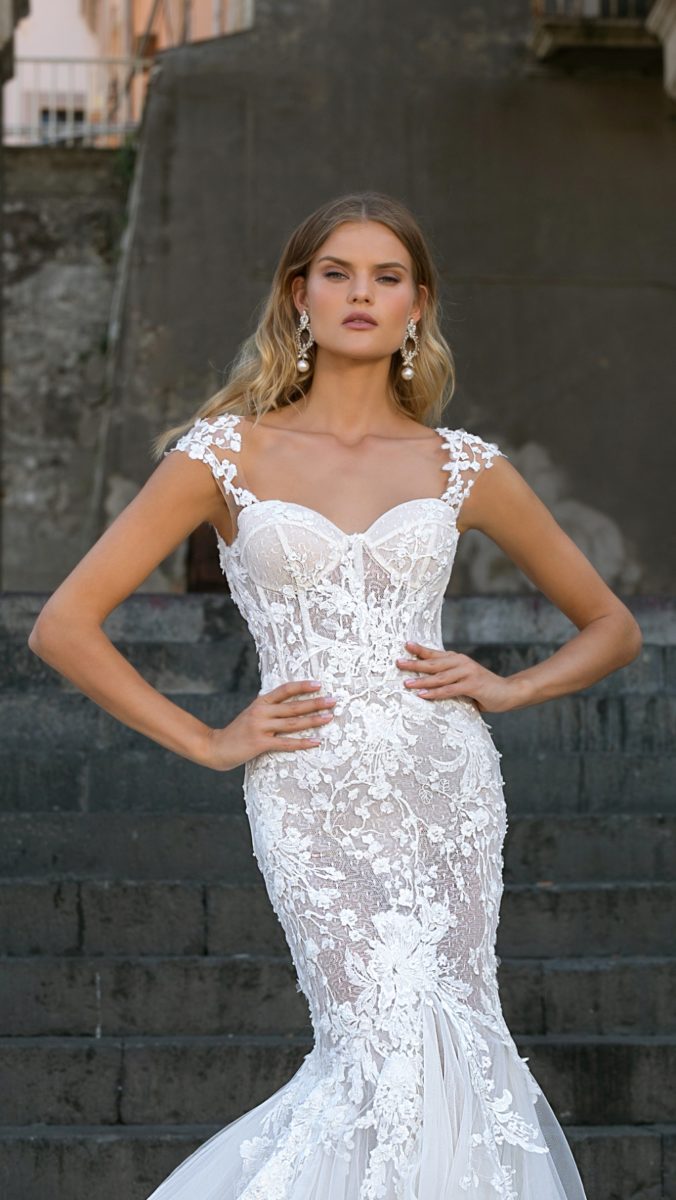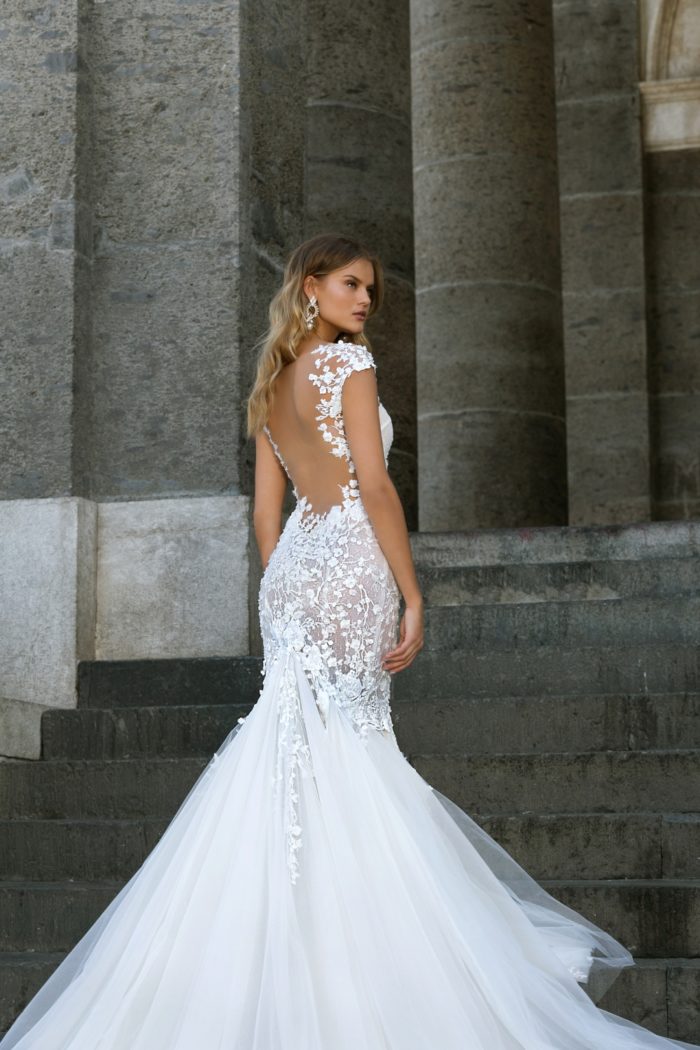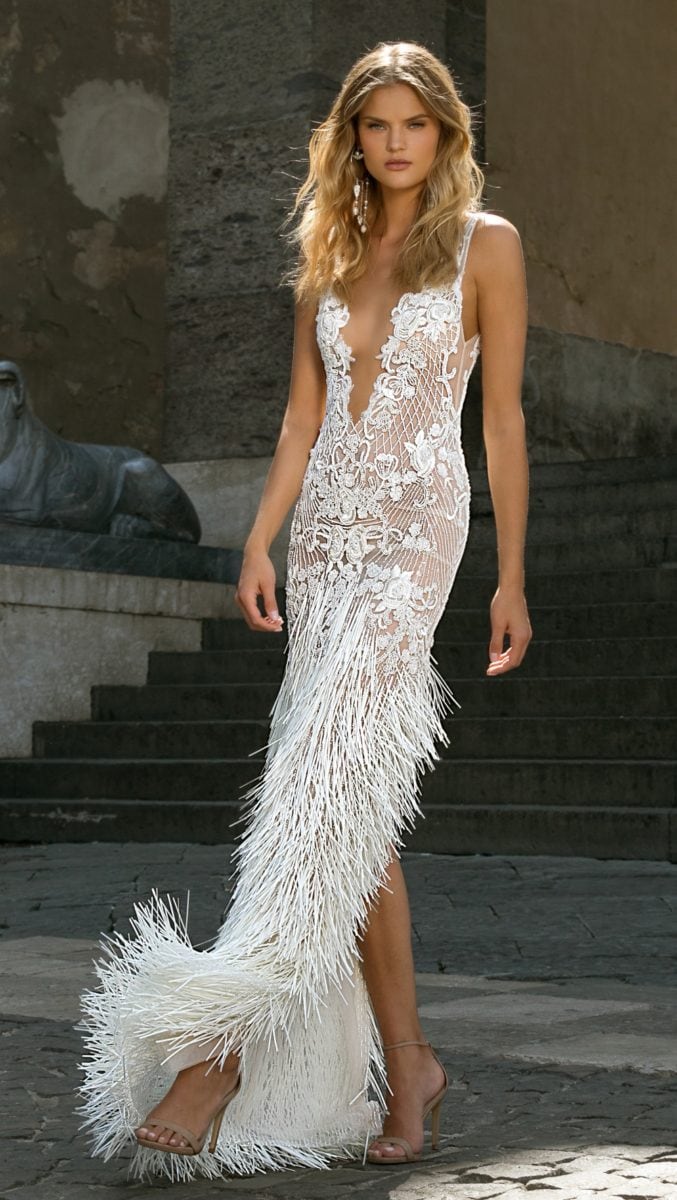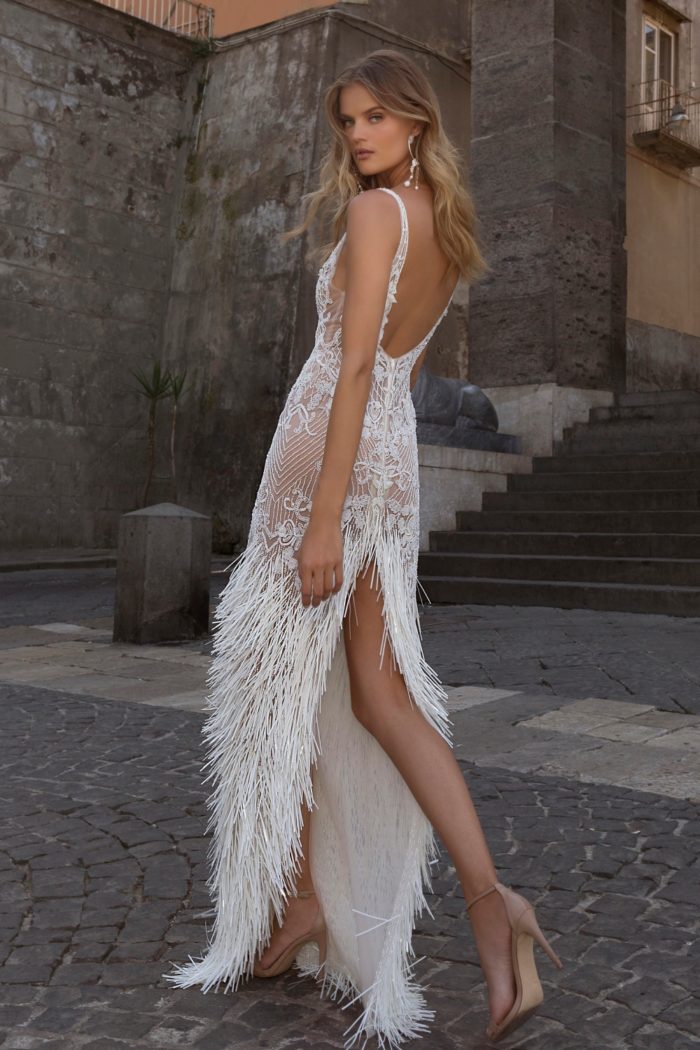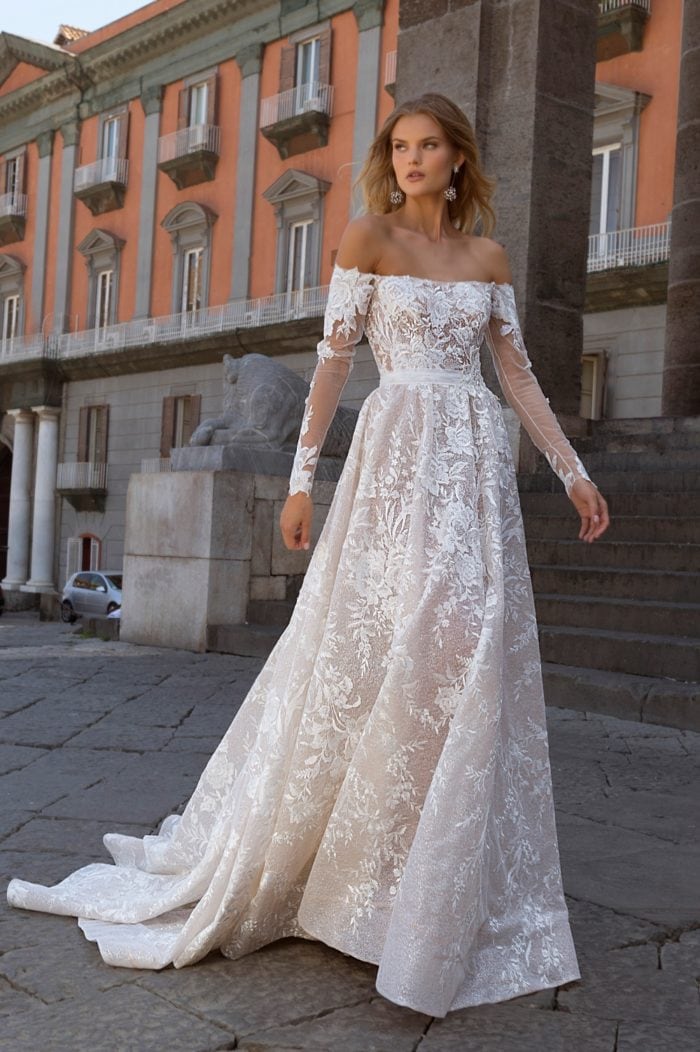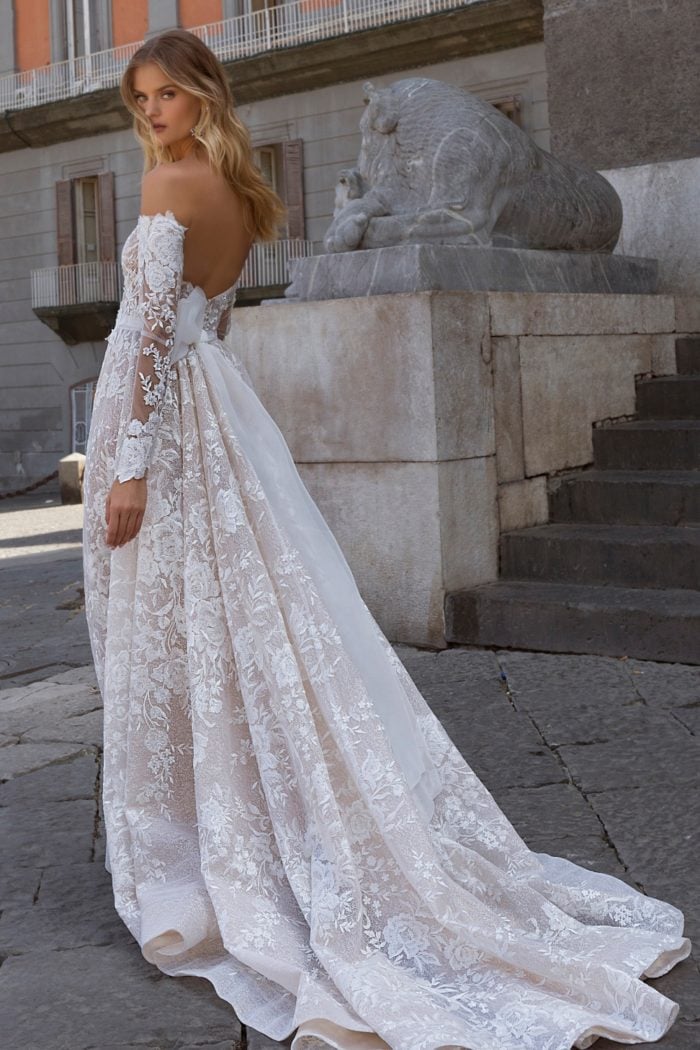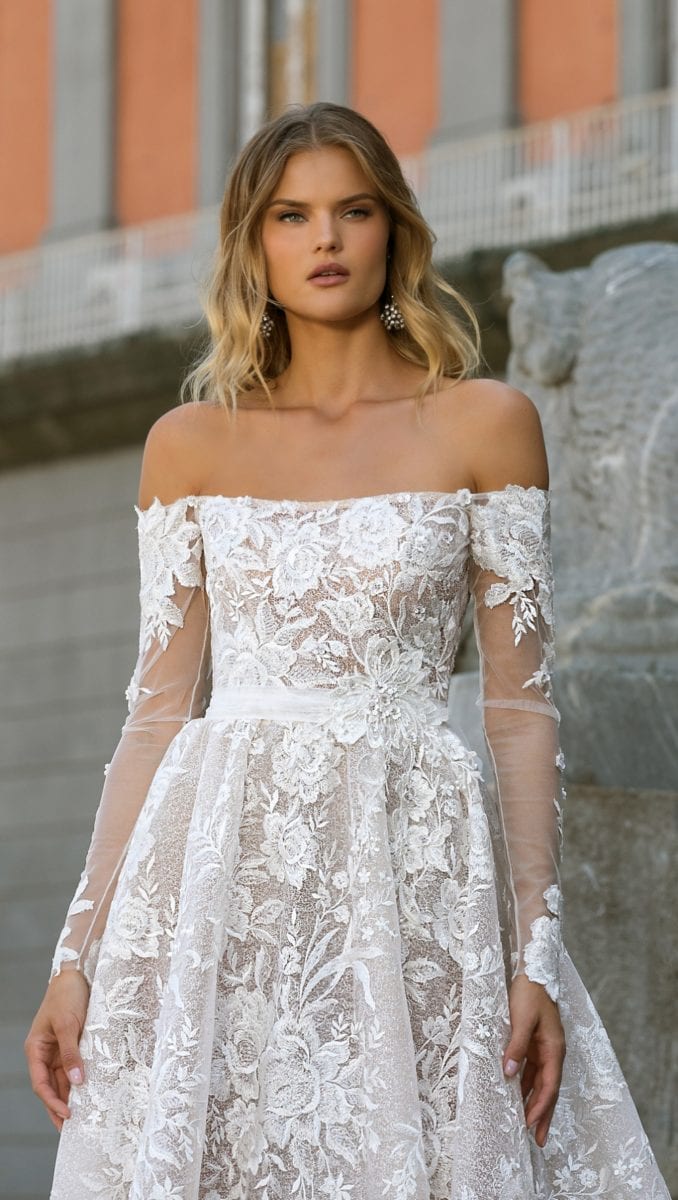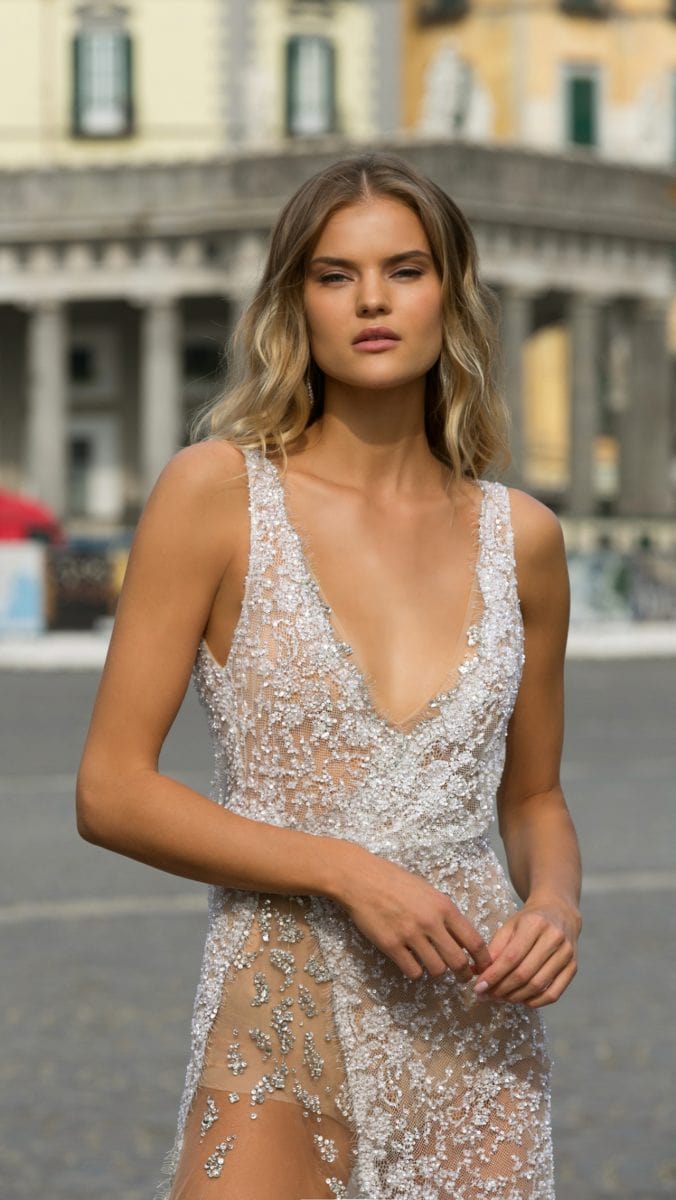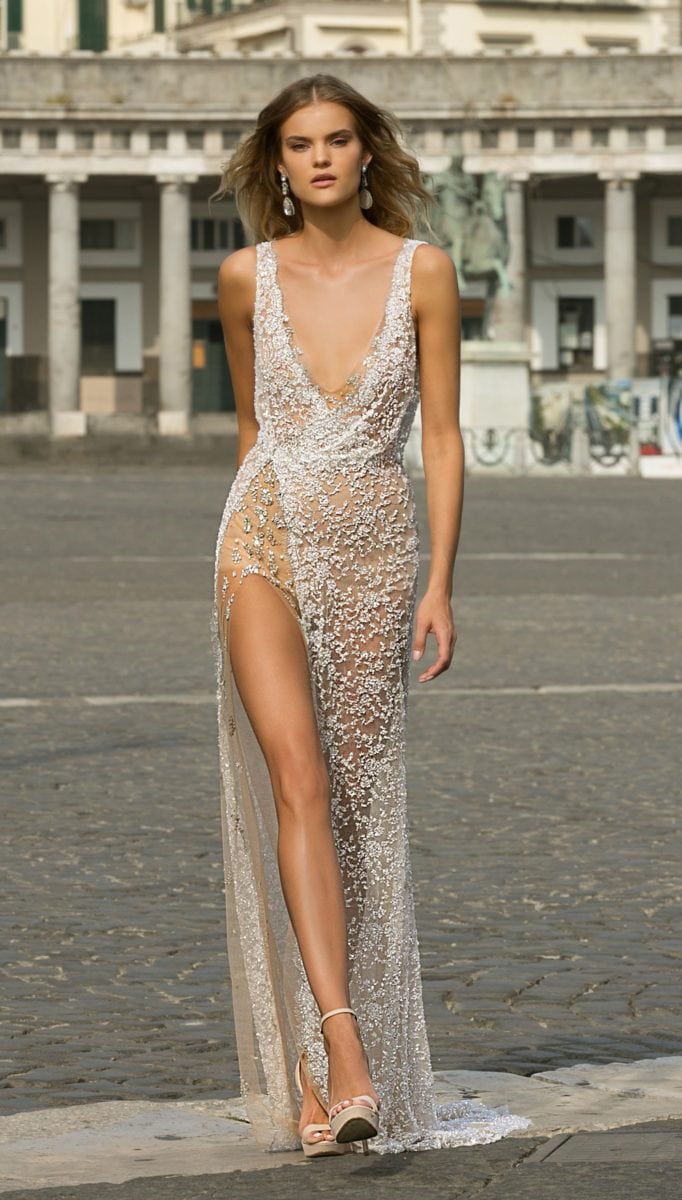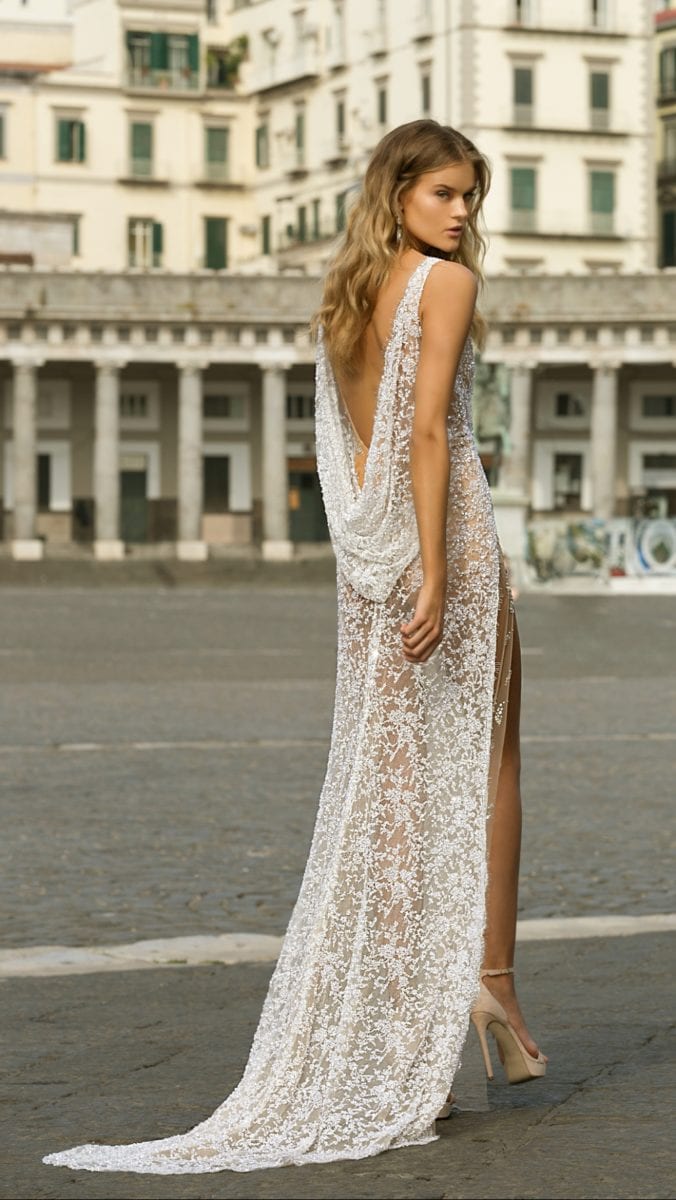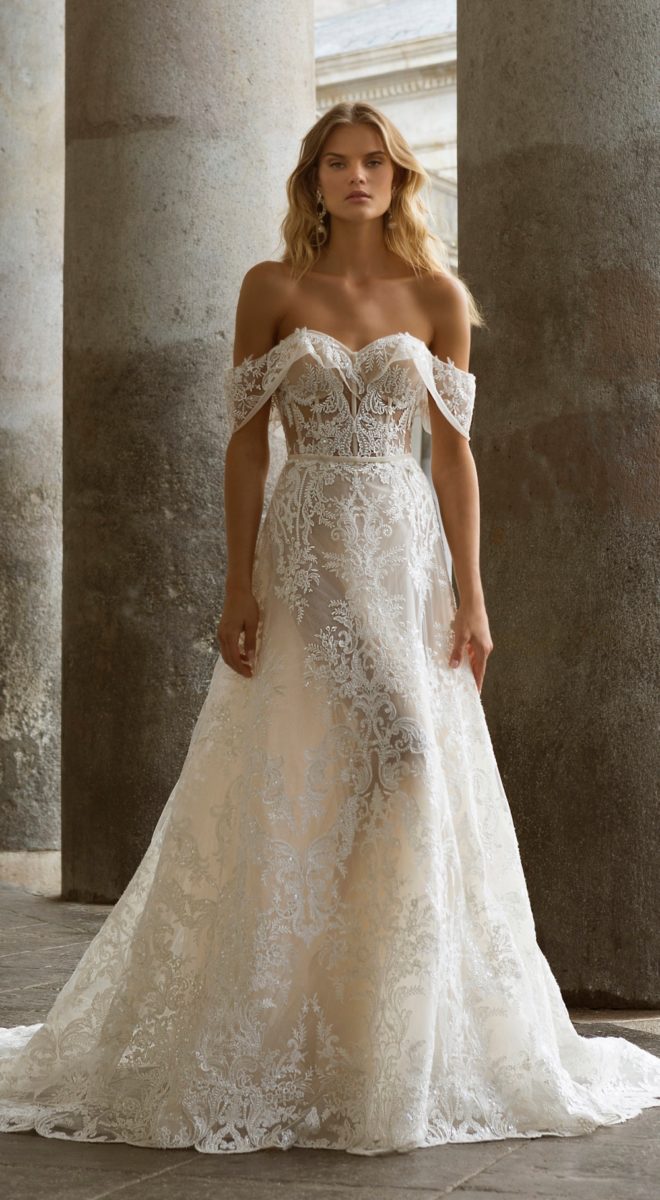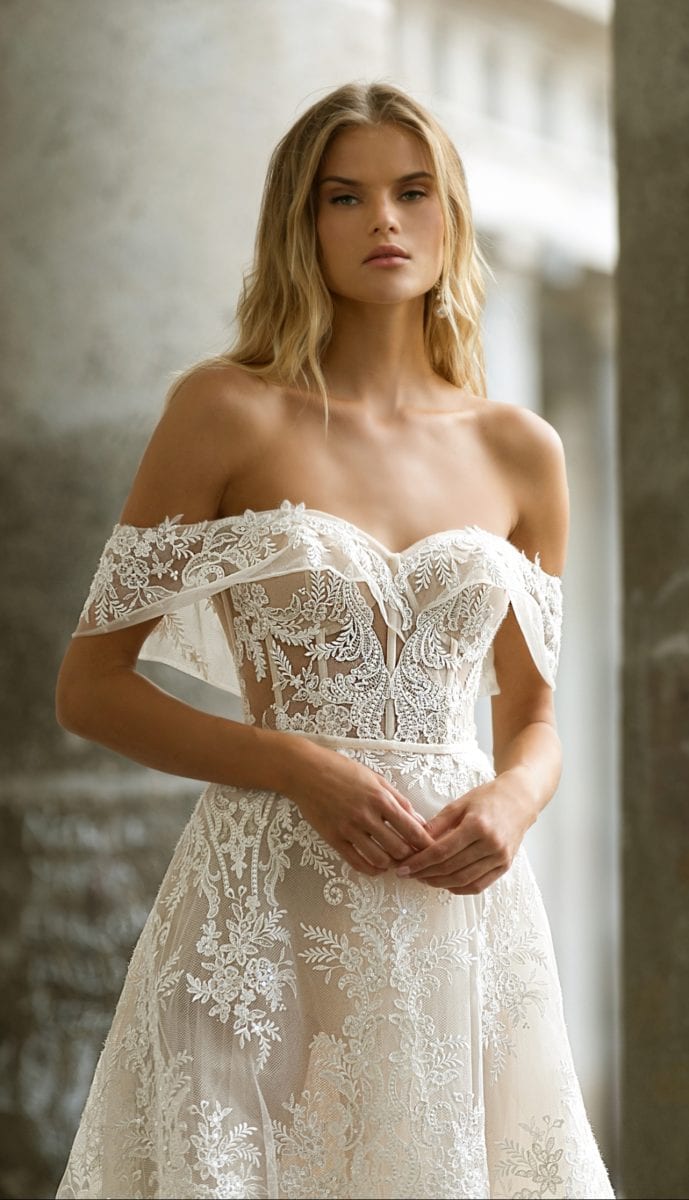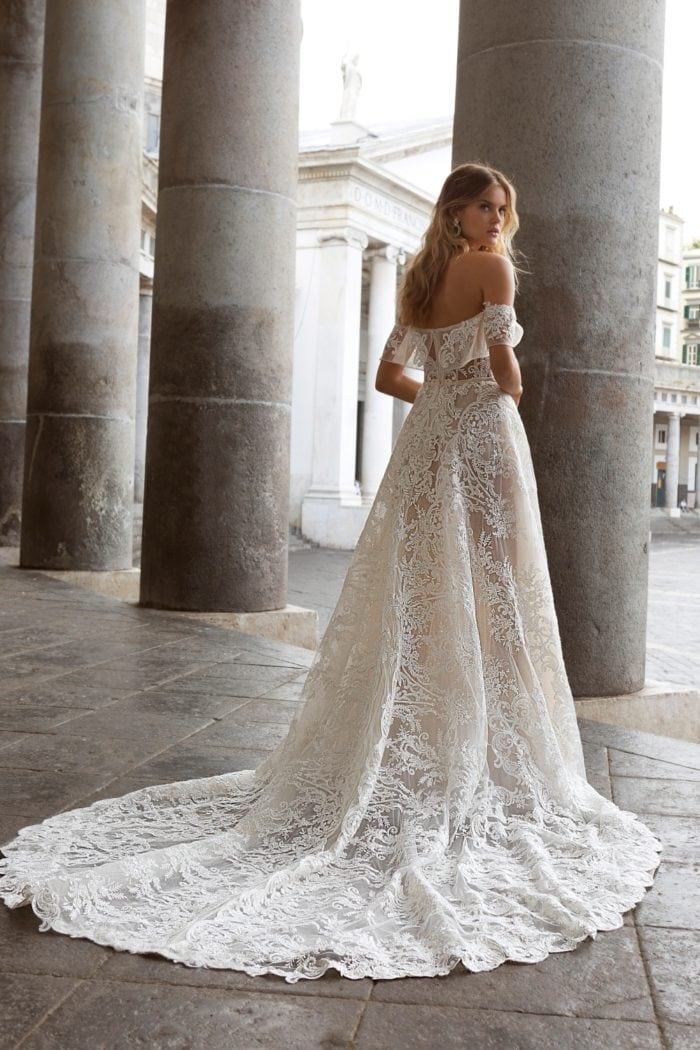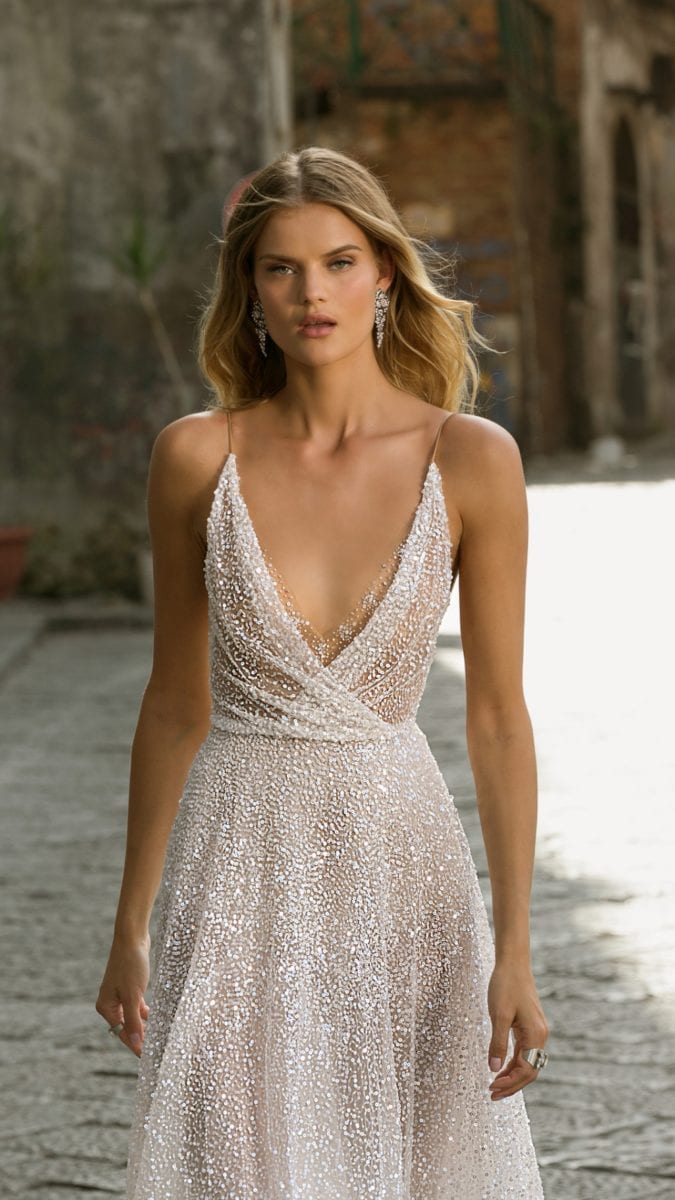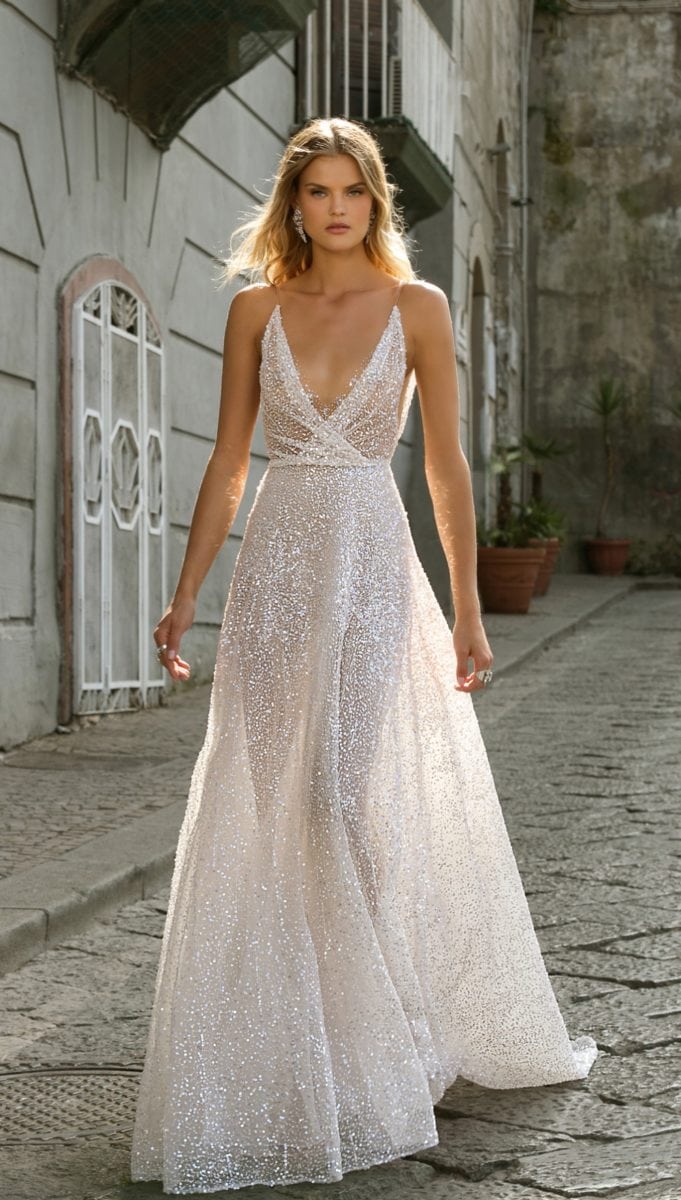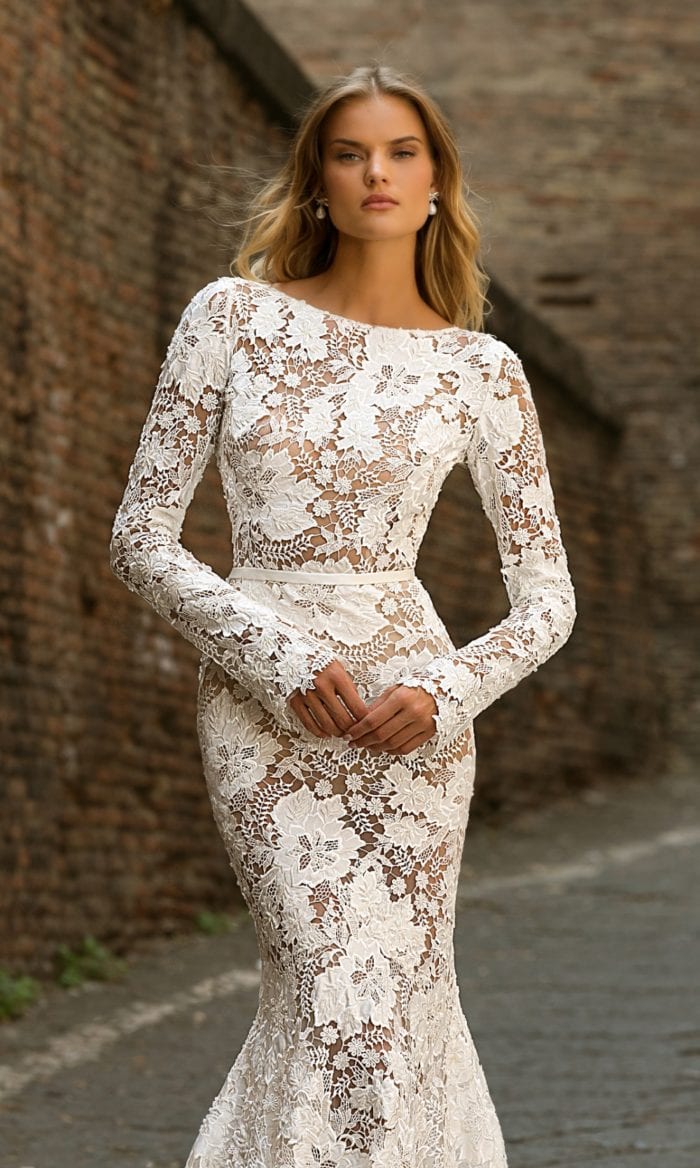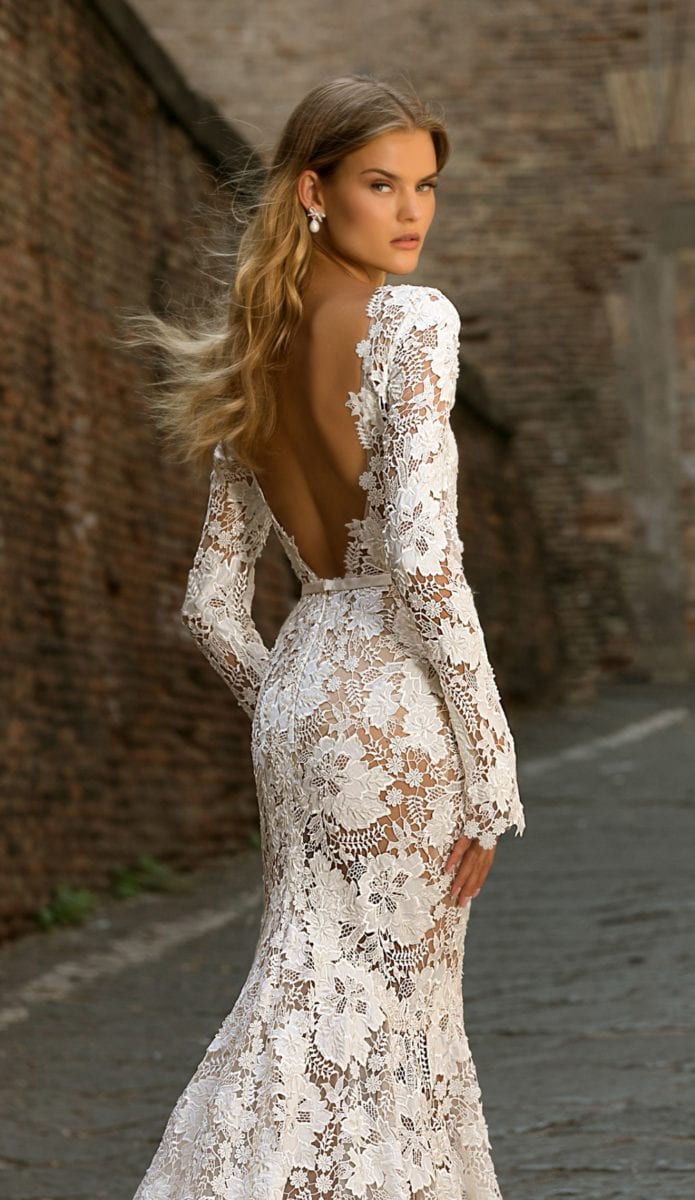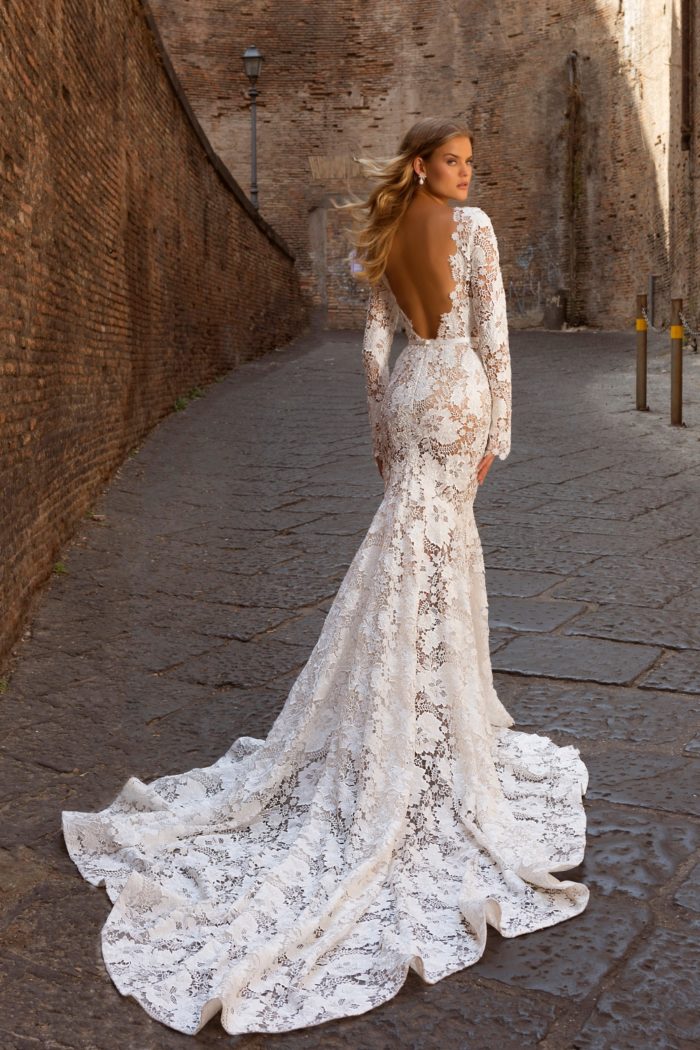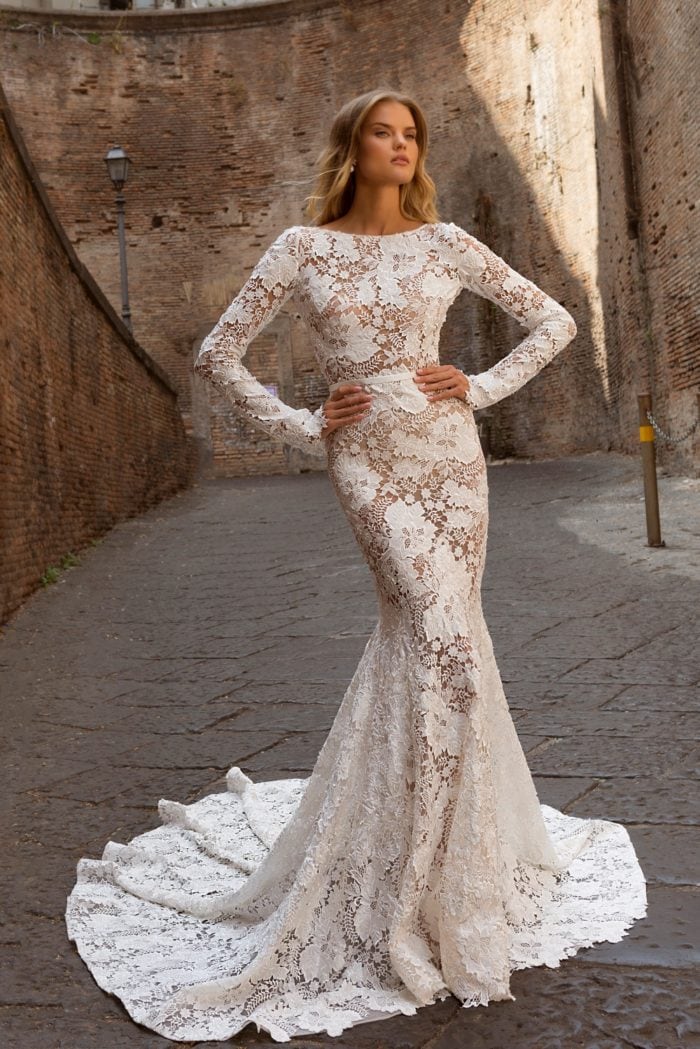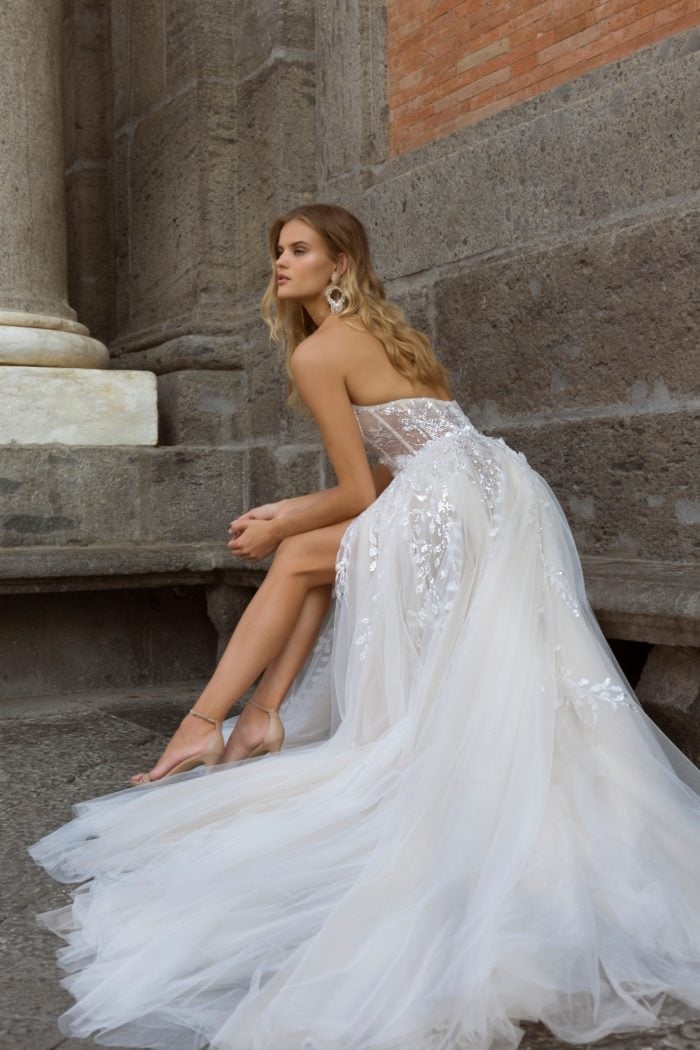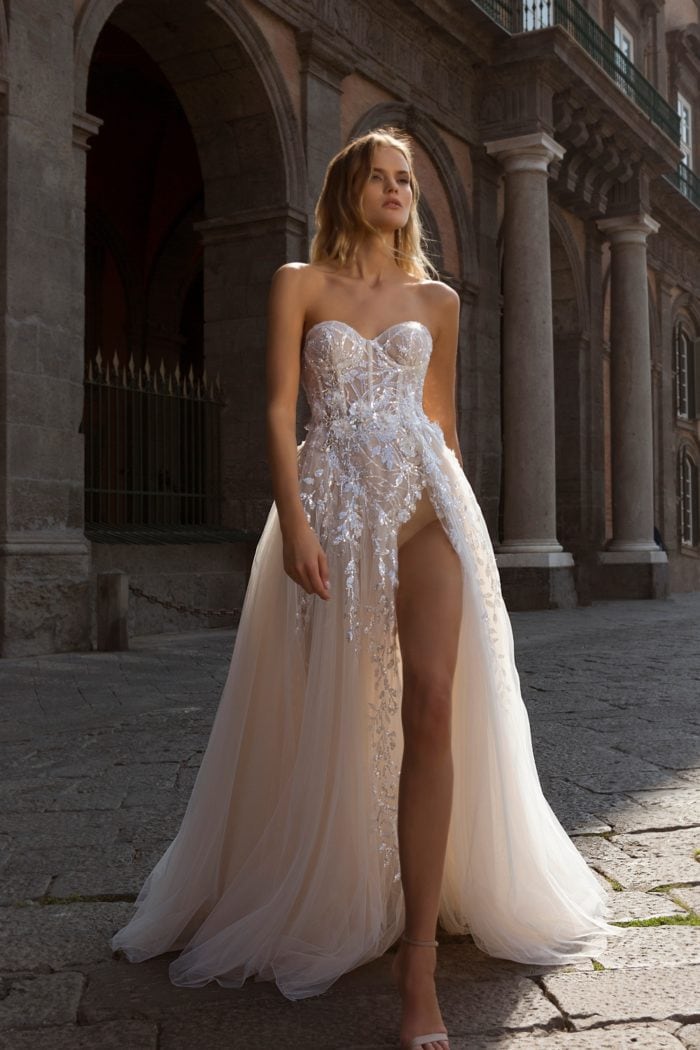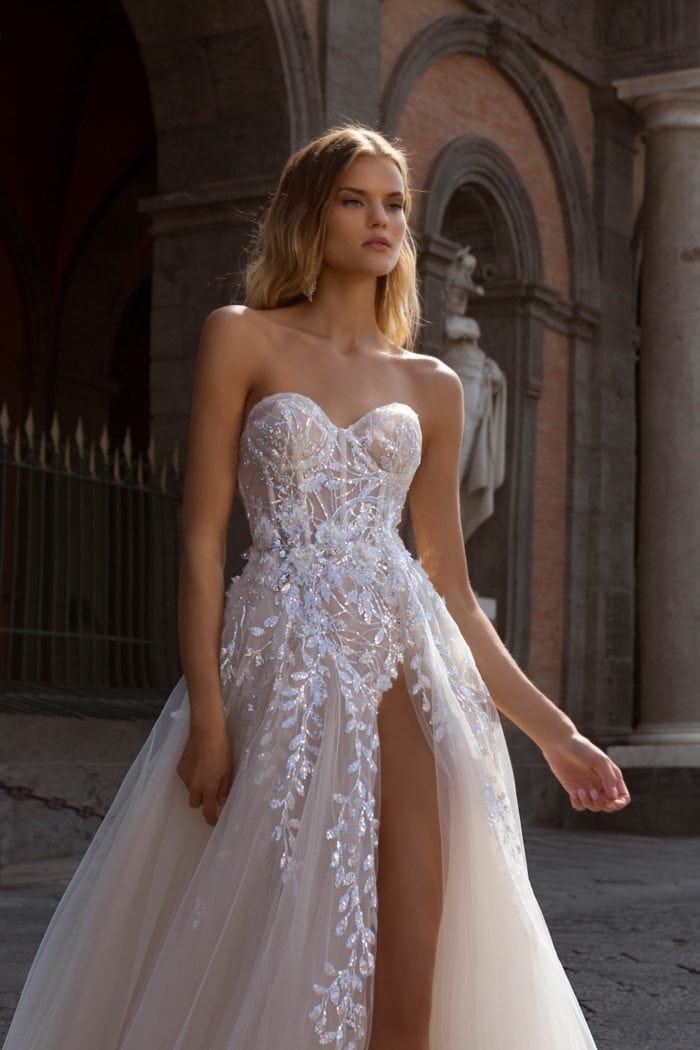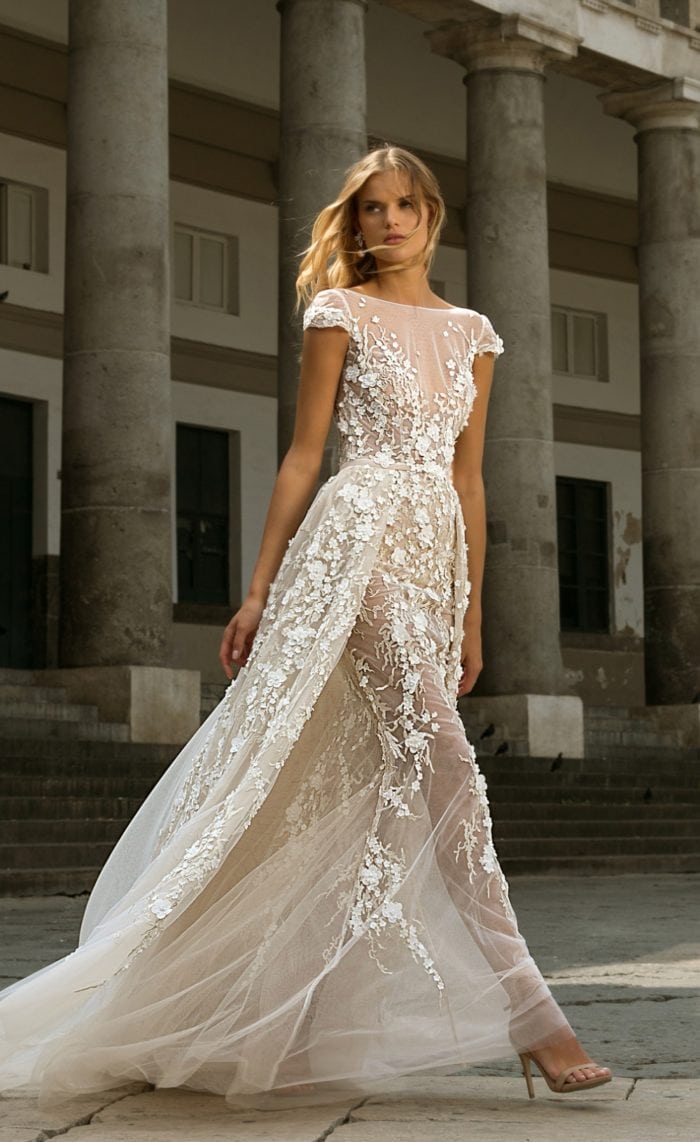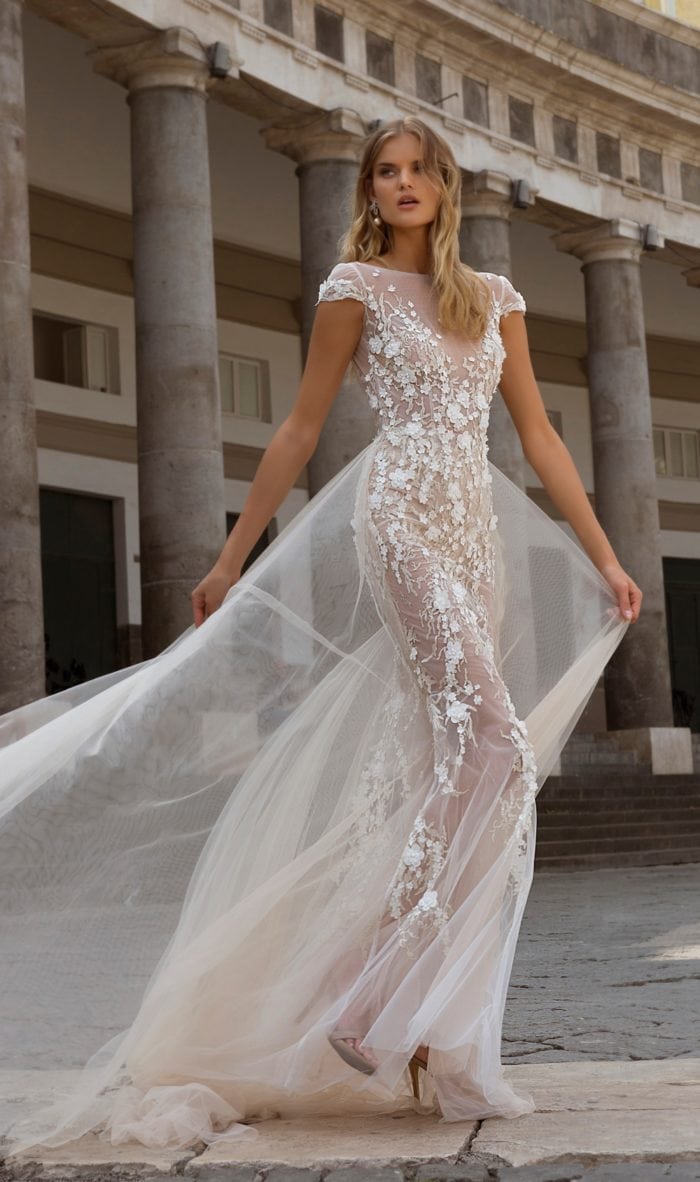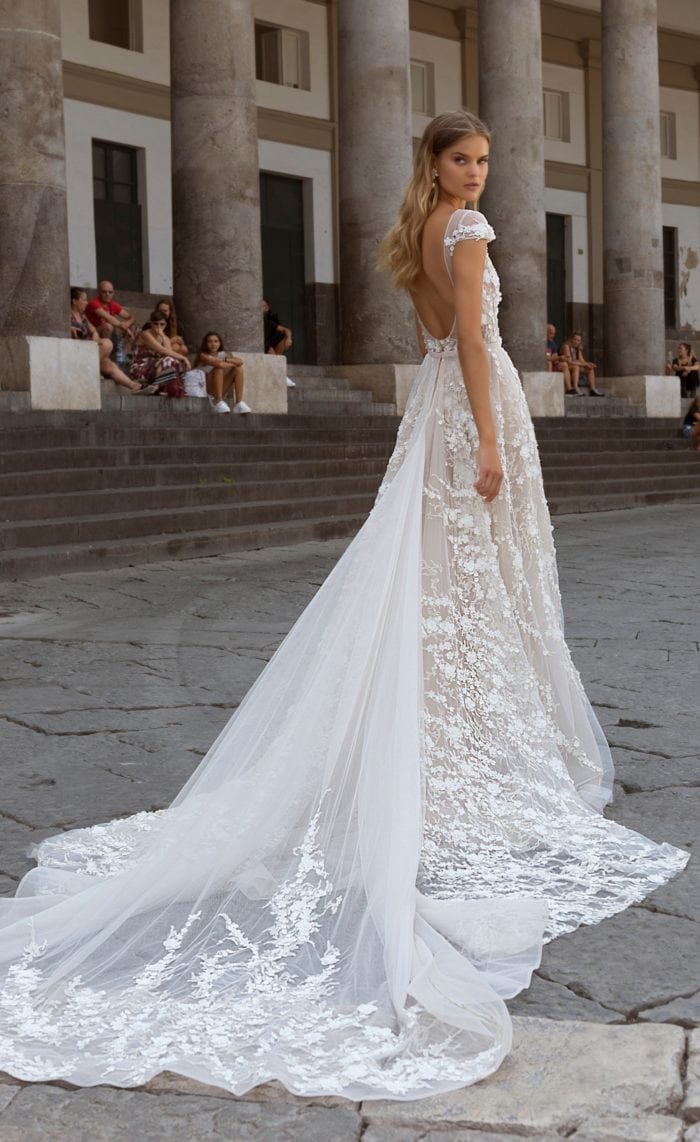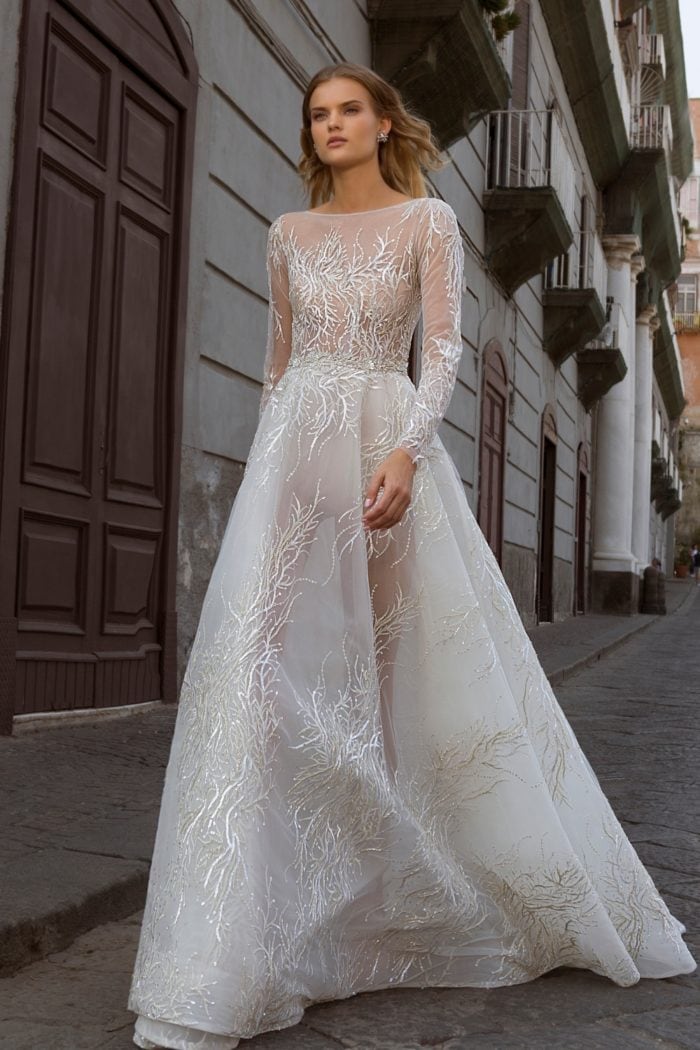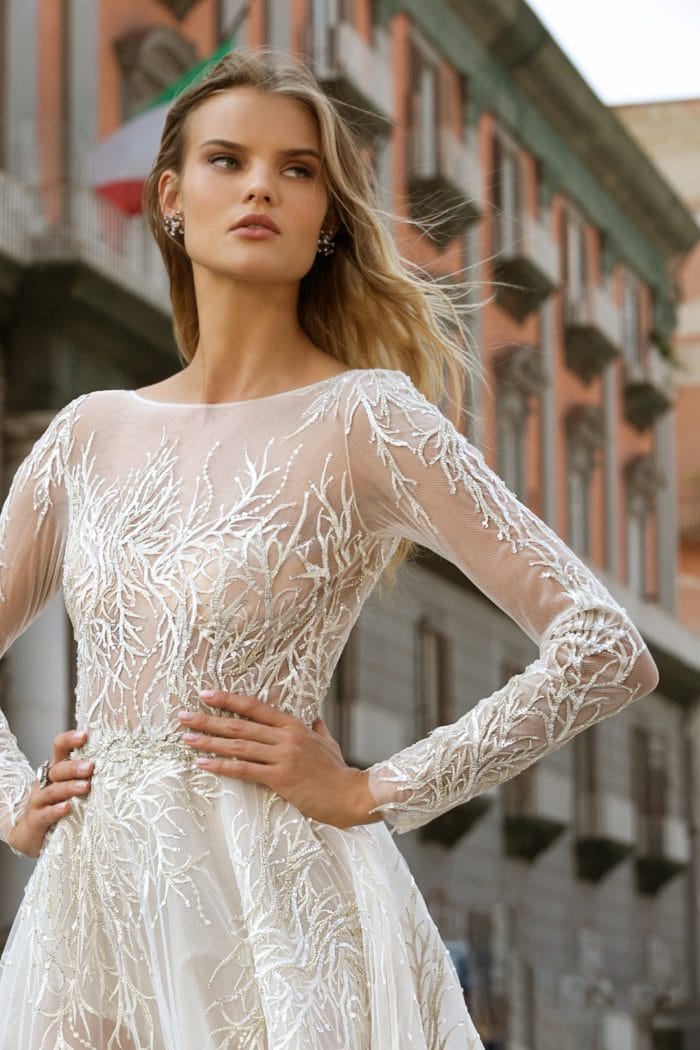 For pricing and a list of the boutiques nearest you that carry BERTA wedding dresses please visit the store locator on the BERTA website.
More Berta Bridal Inspiration
We invite you to see all our features of the renowned BERTA wedding dresses, including our recent looks at Jolie Wedding Dresses from BERTA, MUSE by BERTA Wedding Dresses Fall 2020, and BERTA Wedding Dresses 2020 Milano Collection