Perhaps no bridal label has mastered the mix of effortless bohemian style, with an undeniable undercurrent of smolder like Australian wedding dress Grace Loves Lace. Known for designing the "most pinned wedding dress" on Pinterest, this bridal line's visual appeal is obvious. These gowns are also designed to be a dream to wear, with light, luxe and soft-to-the-touch laces.
Grace Loves Lace Wedding Dresses: La Bamba Collection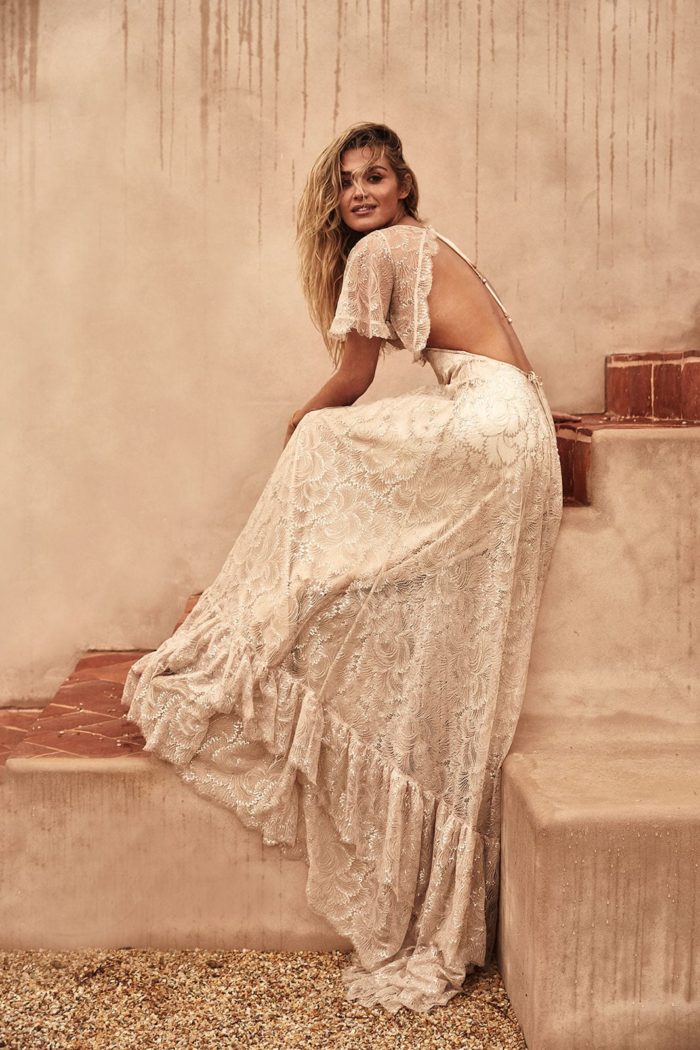 2020 Wedding Dresses from Grace Loves Lace
Today, we're showing off the 2019/2020 Grace Loves Lace Collection called the 'La Bamba' Collection and named for the dance and song. This name is for a good reason; these gowns are designed for movement, are eminently wearable and comfortable; made to be danced in and part of the celebration! The fabrics are imbued with a subtle shimmer and sparkle with light-catching metallic fabrics to catch the eye and add opulence in a subtle way. These 13 new gown gowns are released along with Grace Loves Lace's new range of apparel, jewelry, and accessories. These accessories are intended to allow for styling and layering options to create your own individualized look.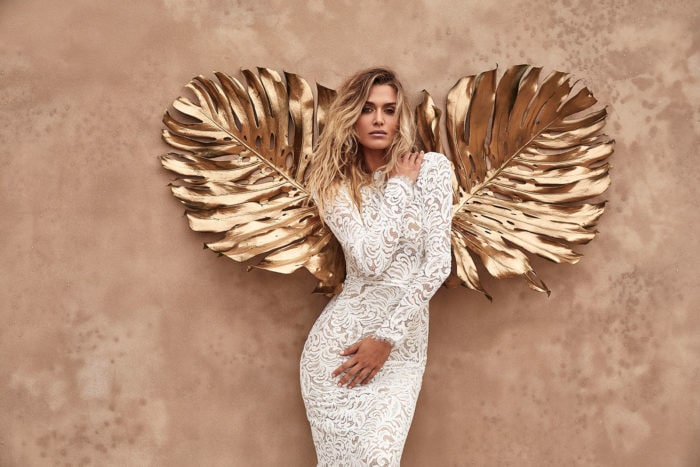 The La Bamba Collection From Grace Loves Lace
Australian supermodel and musician Cheyenne Tozzi shows off these Grace Loves Lace dresses, and perfectly embodies the spirit of the collection. The collection was photographed by Emily Abay at 'The Range' in Byron Bay, a Spanish-inspired private residence of Tom and Emma Lane, creators of The Farm and soon to open The Beach House - East Coast.
The gowns – which range from $1,500 to under $3,200 - are available online at Grace Loves Lace website and at the brand's five international showrooms, including its newest designer suite in Dallas, Texas.
Please enjoy your look at the 2020 Collection of Grace Loves Lace wedding dresses.
Bea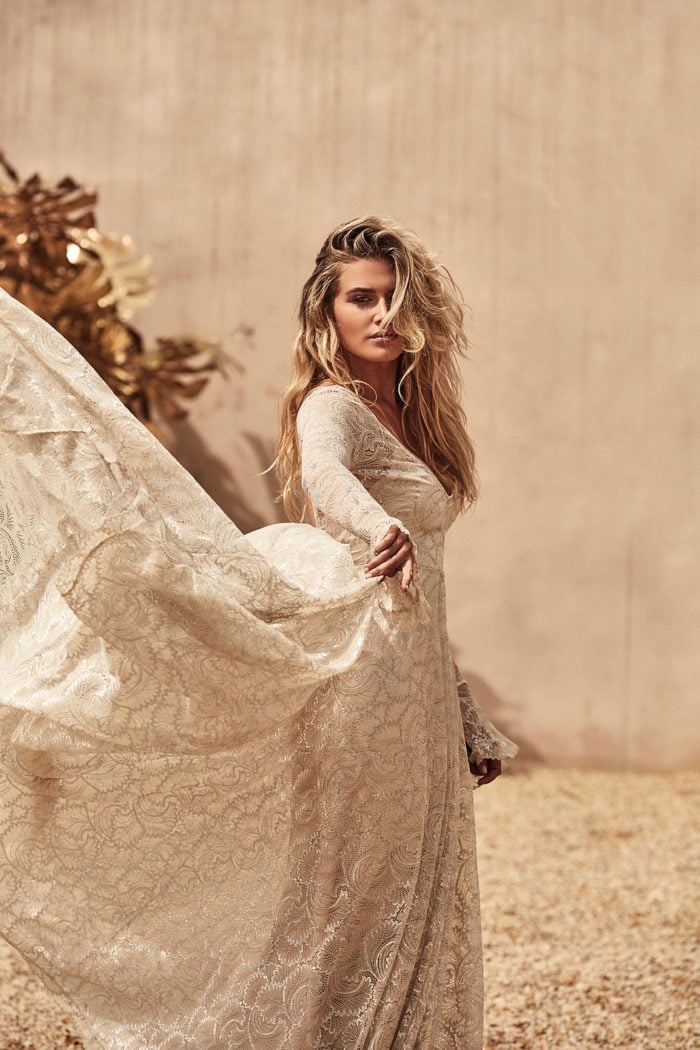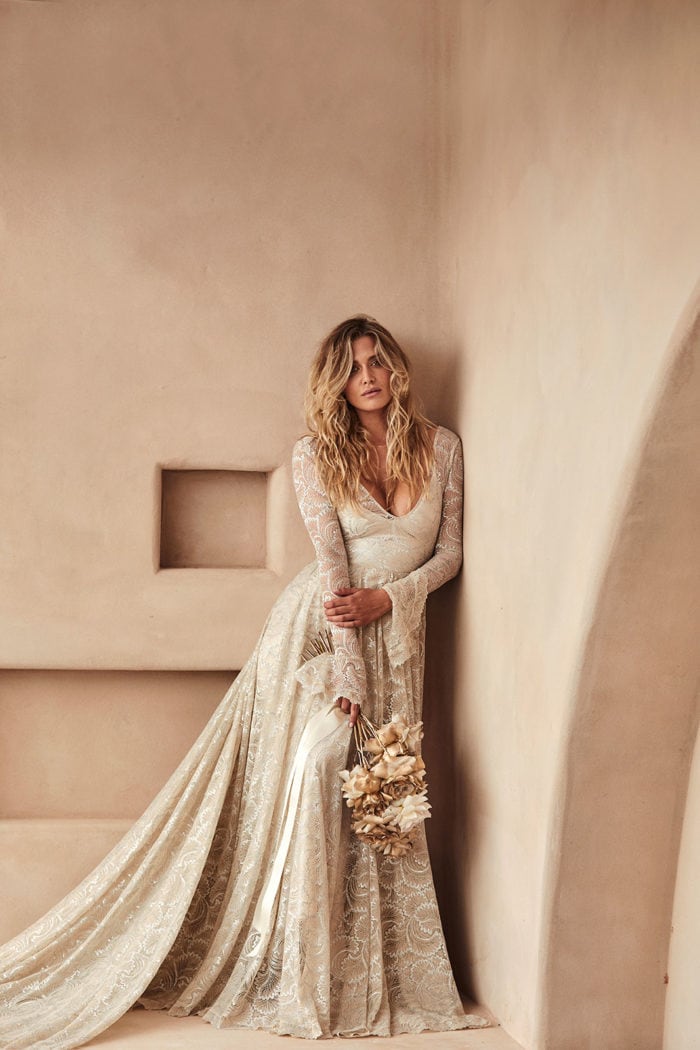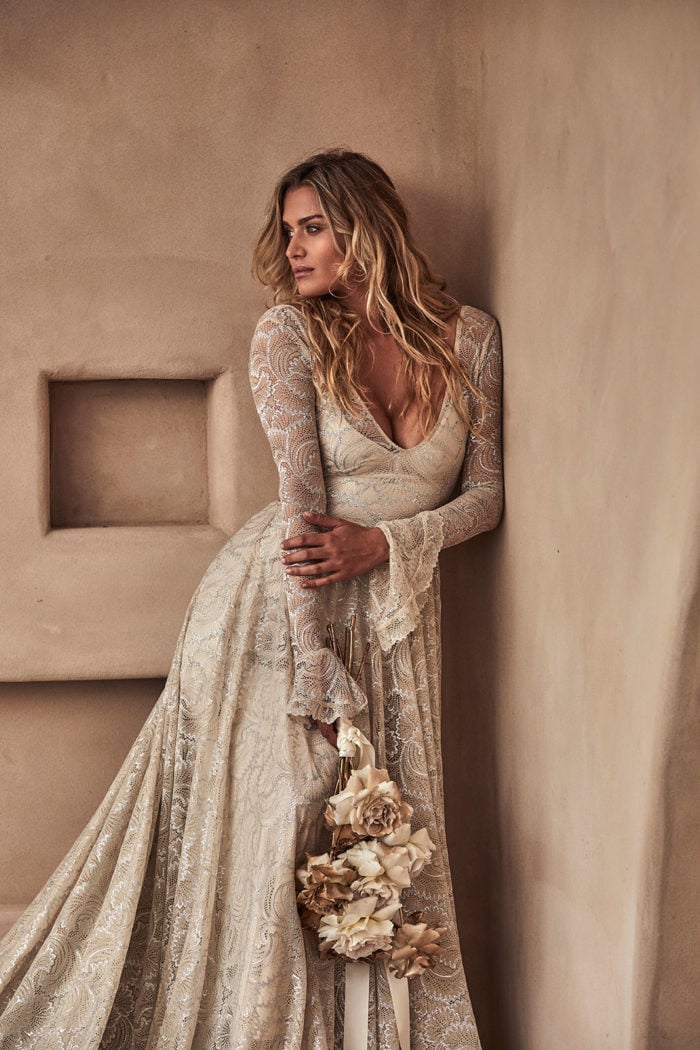 Bonita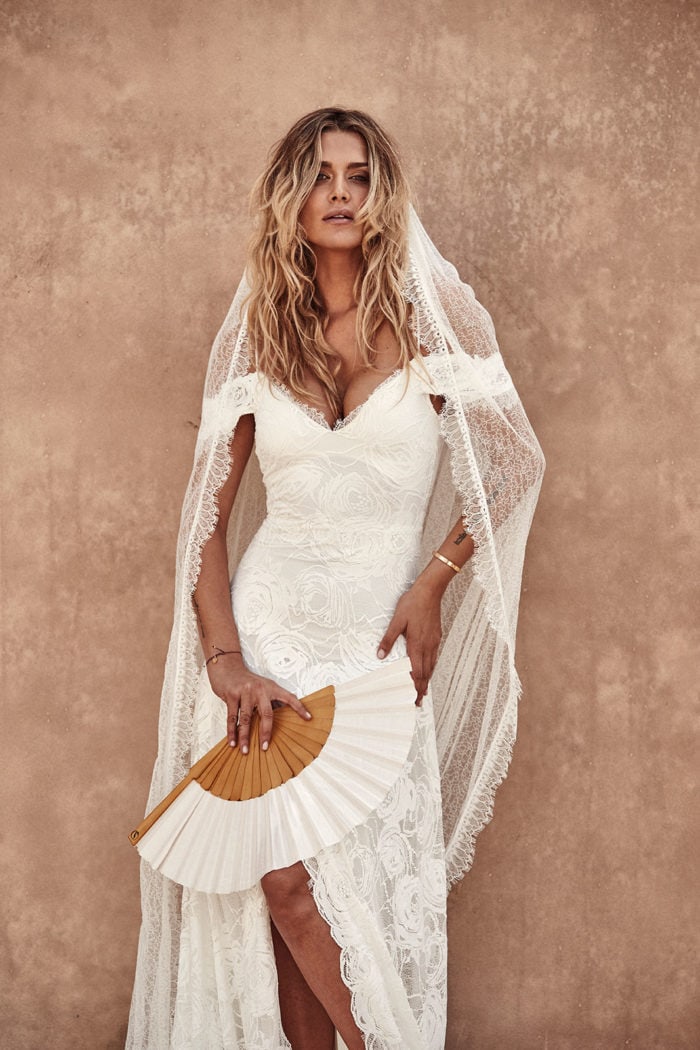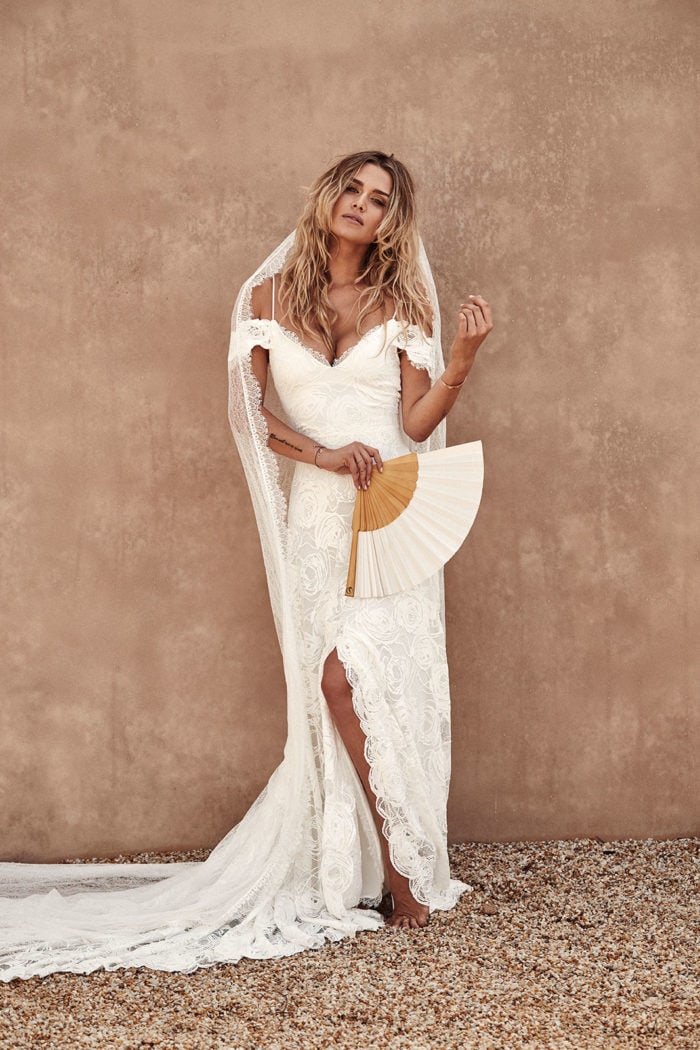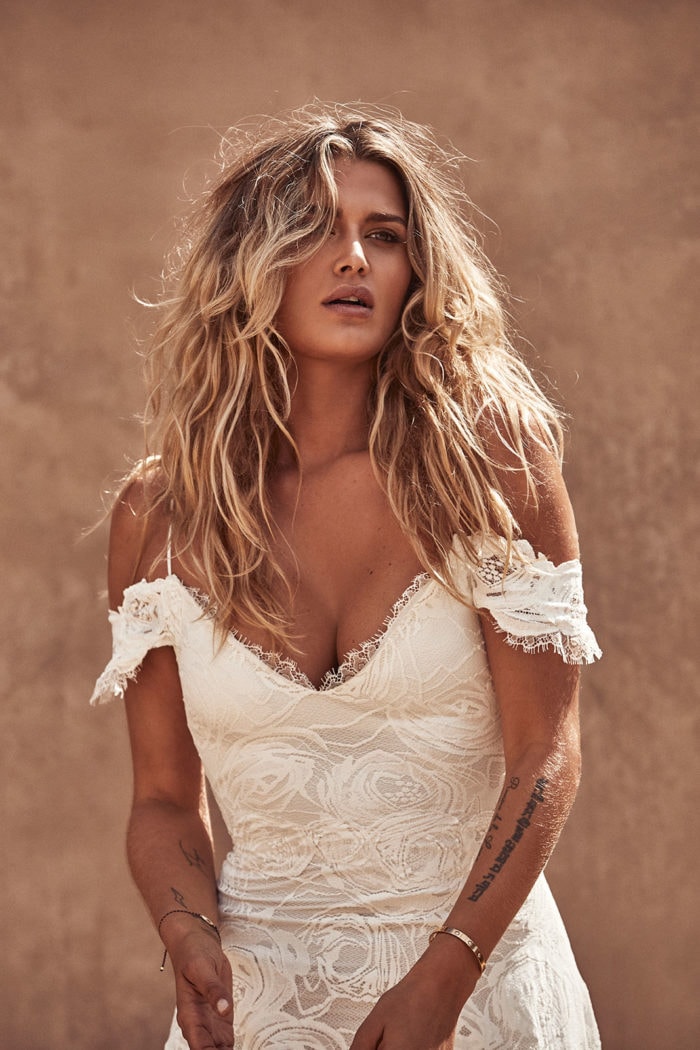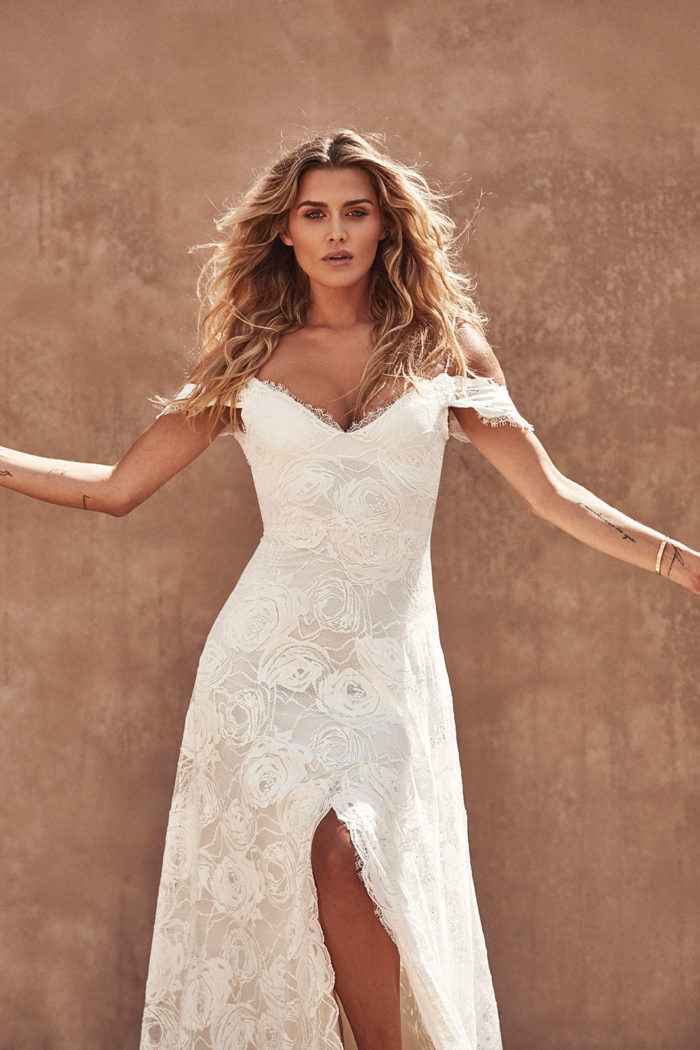 Capri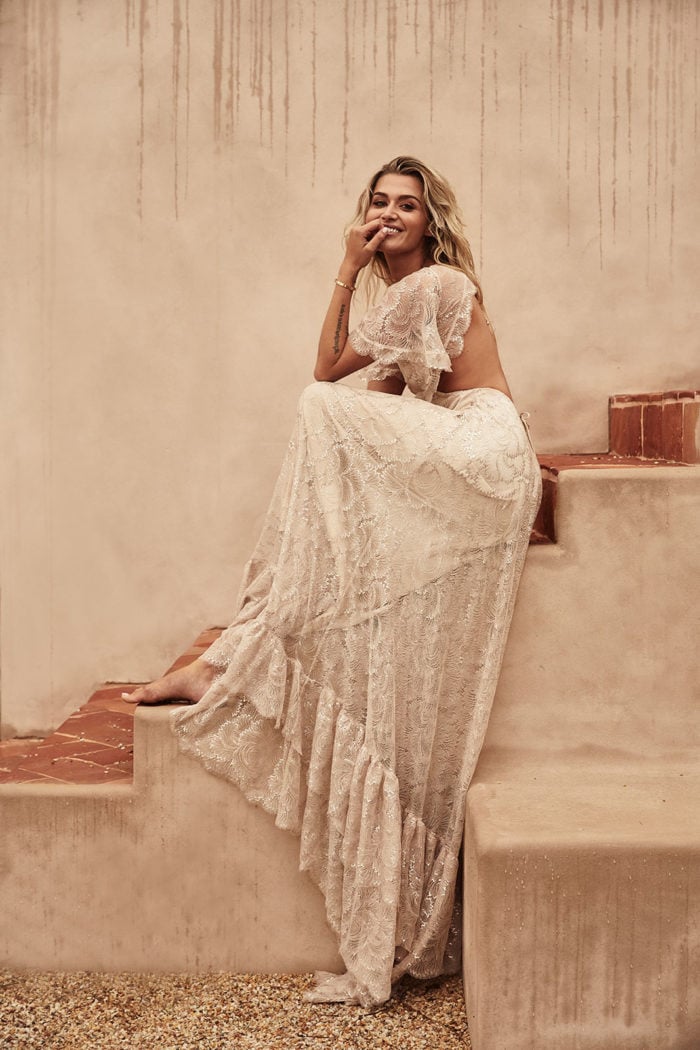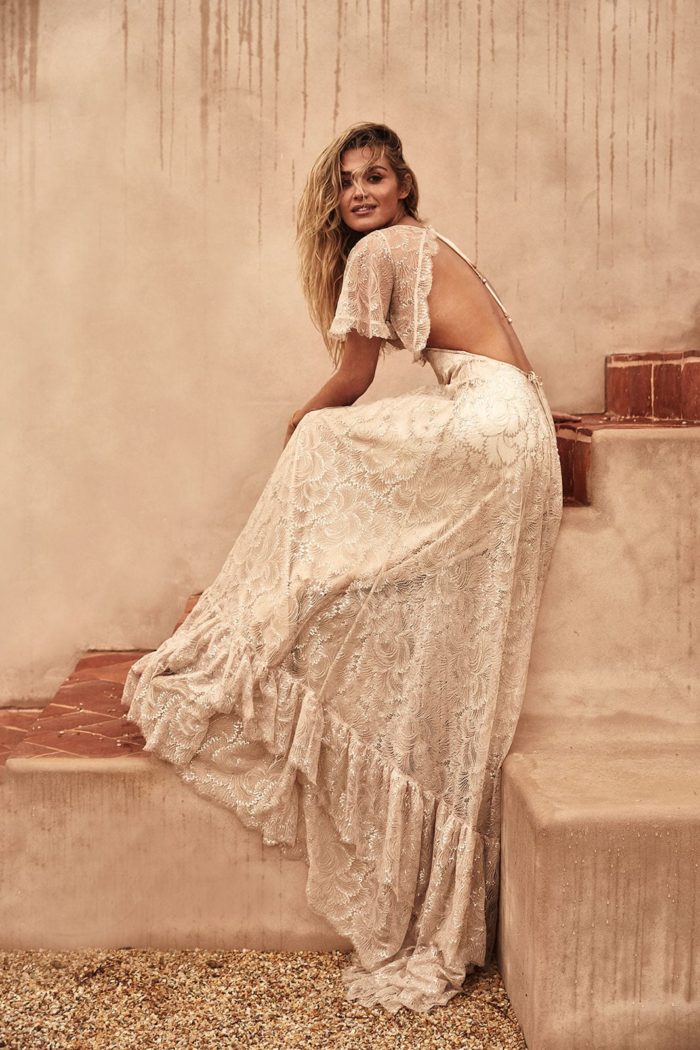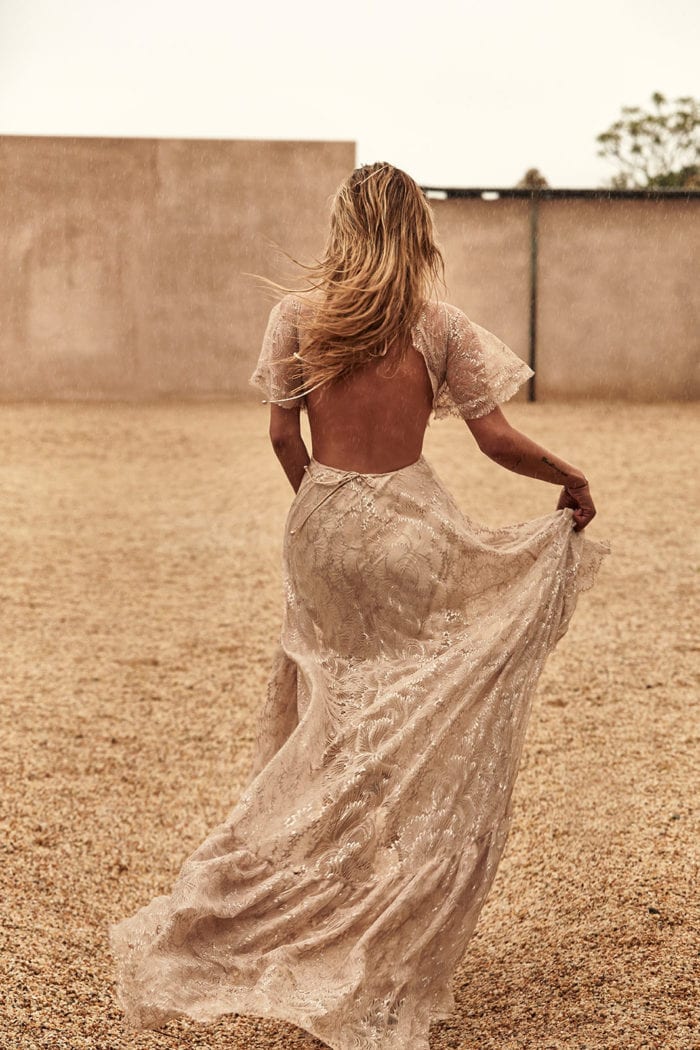 Darling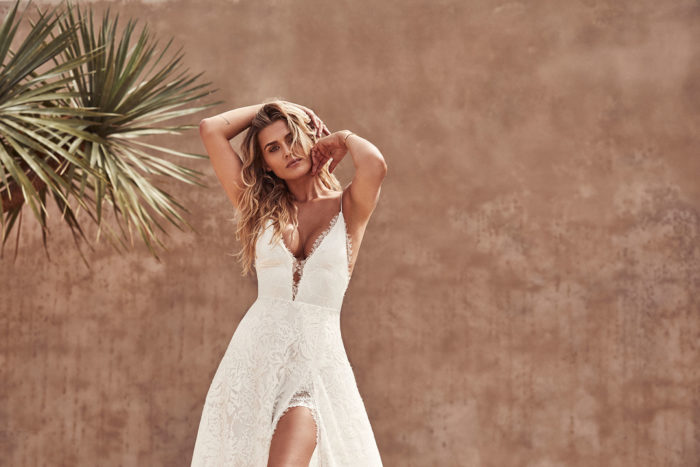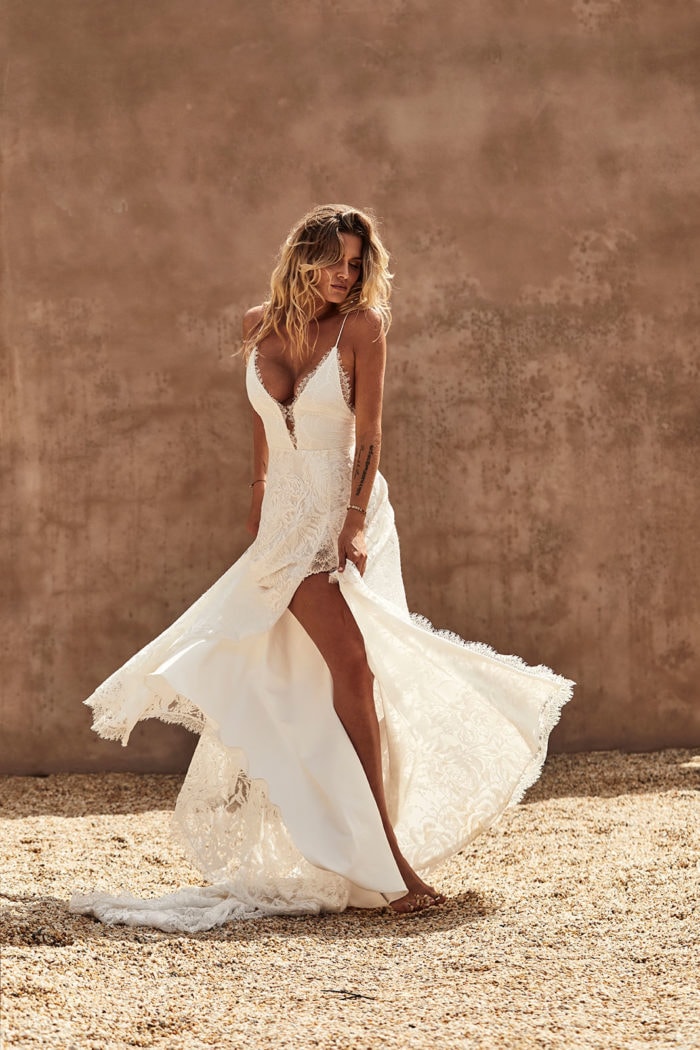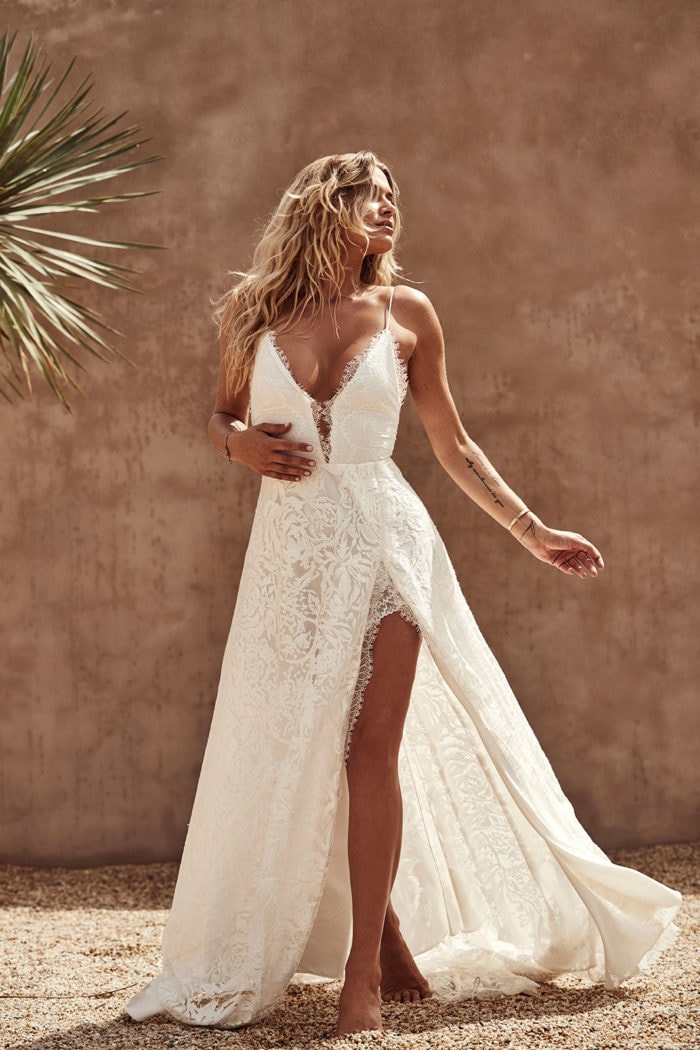 Farrow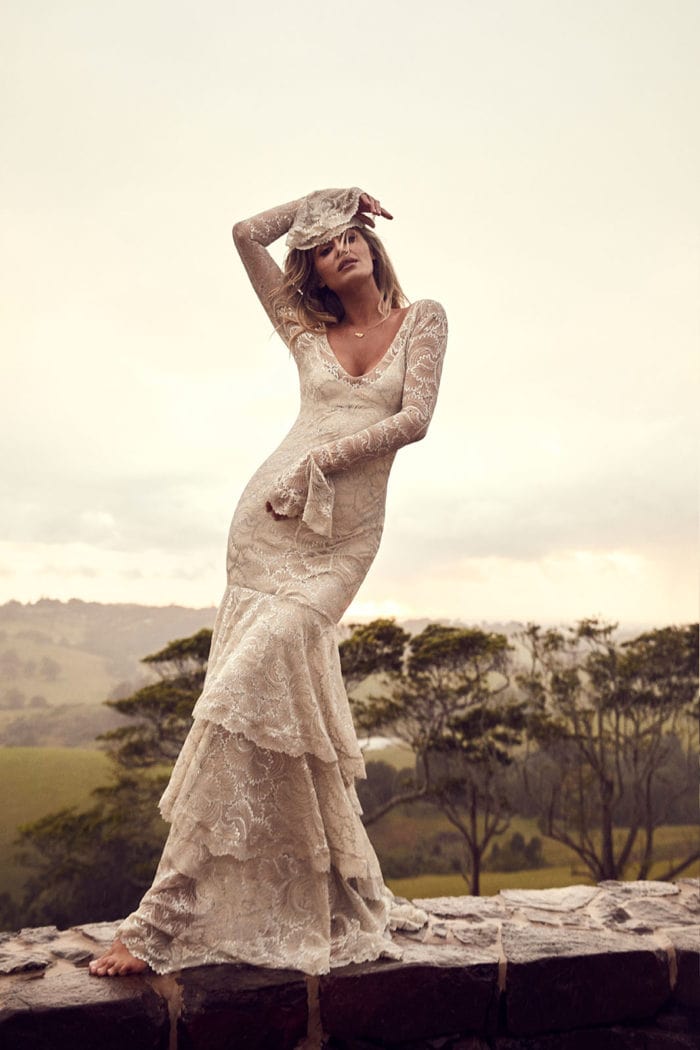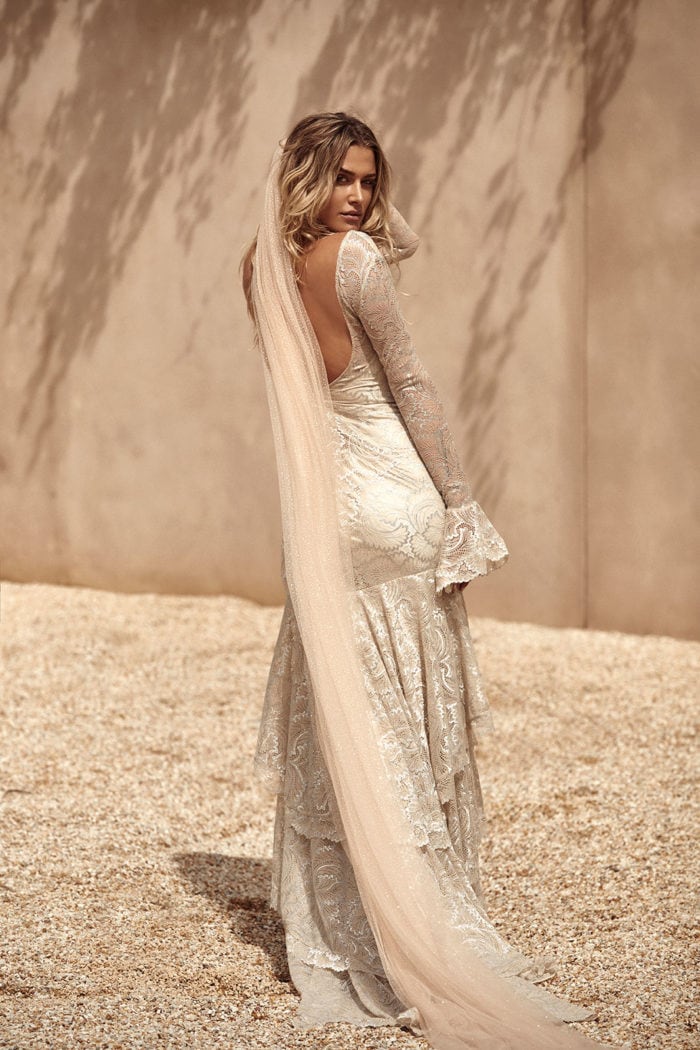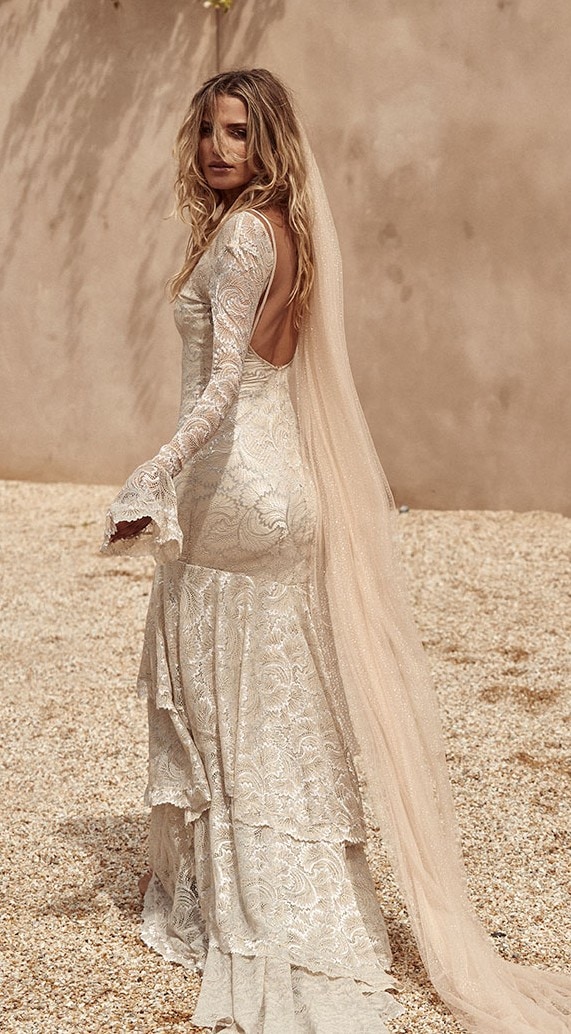 Loyola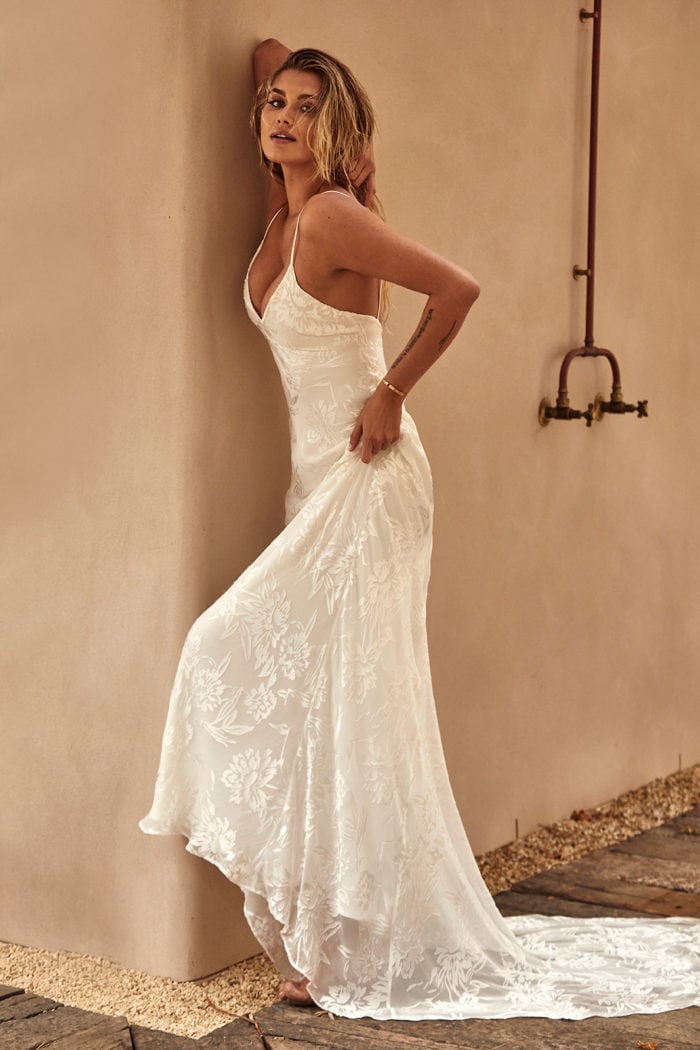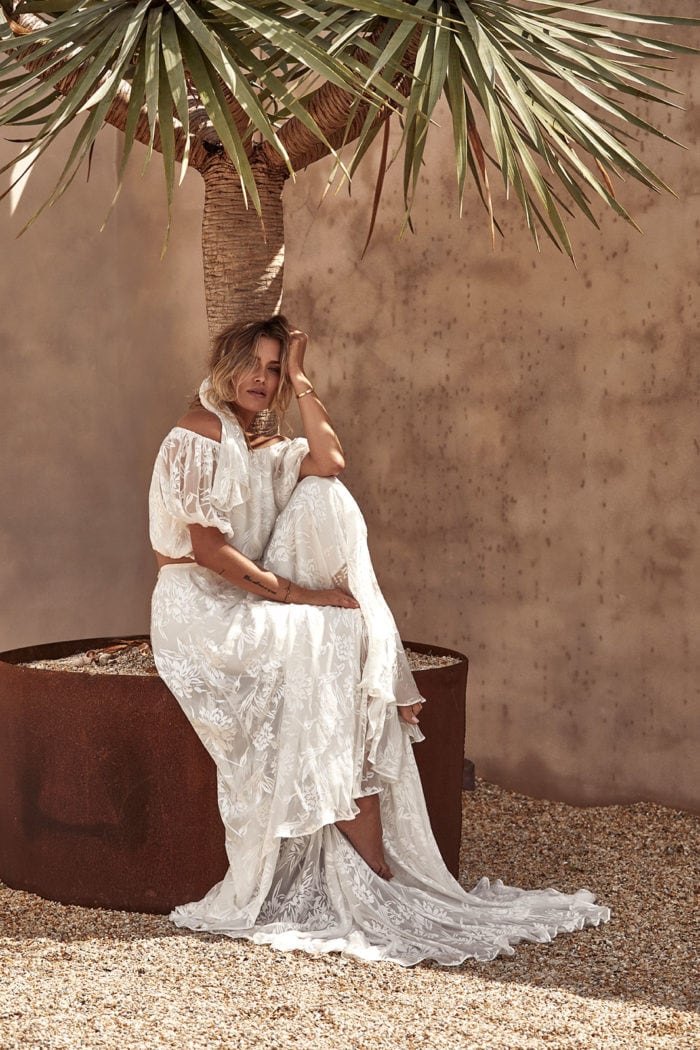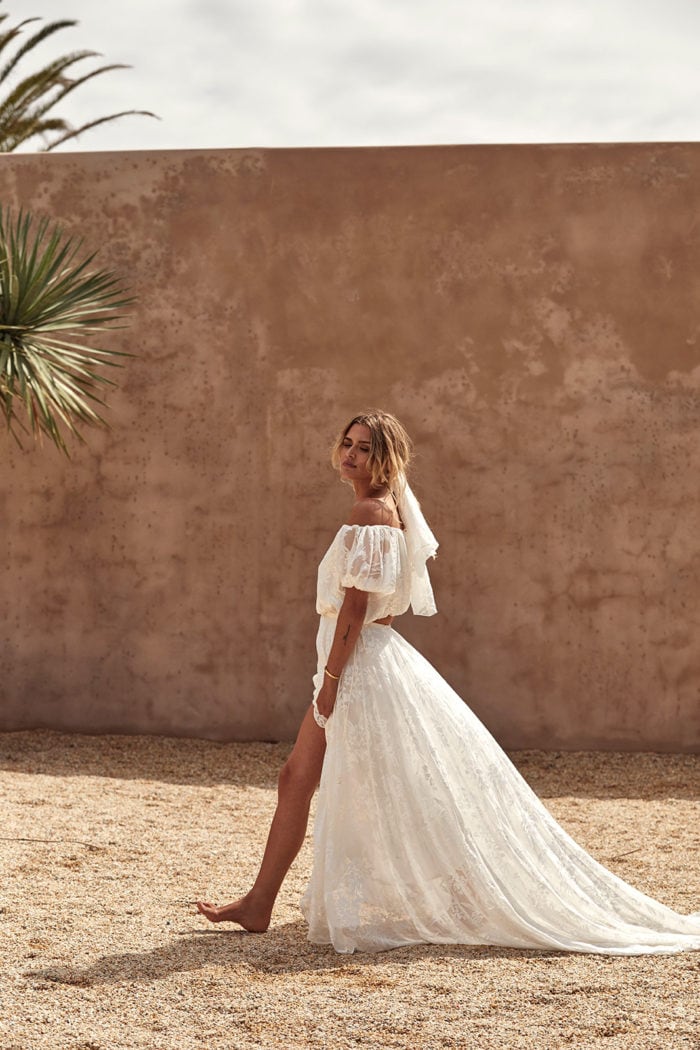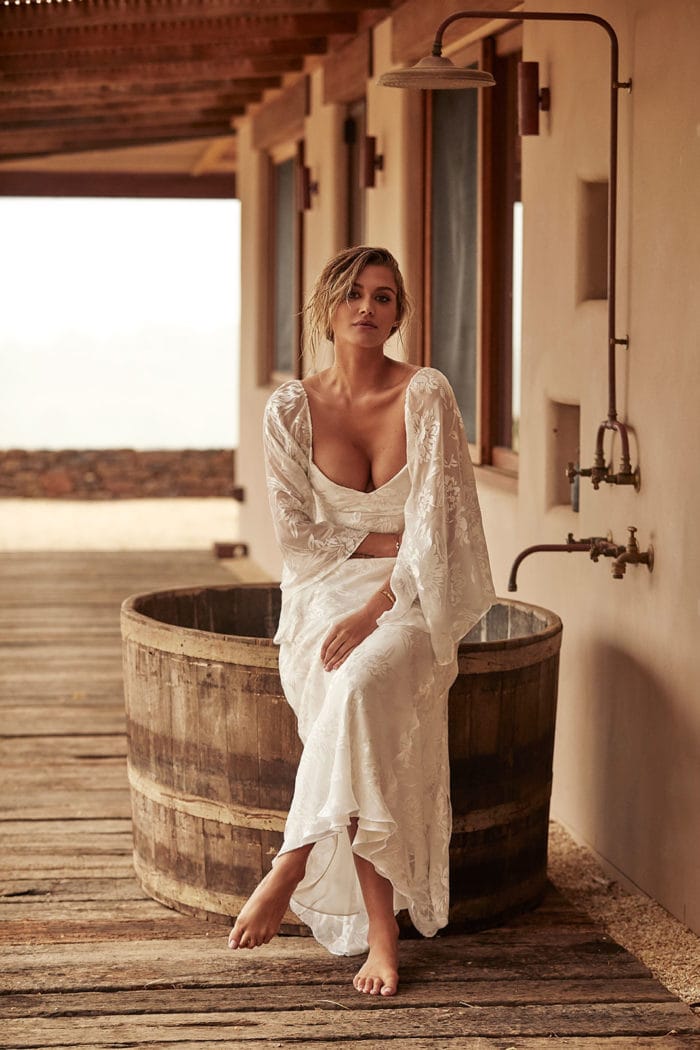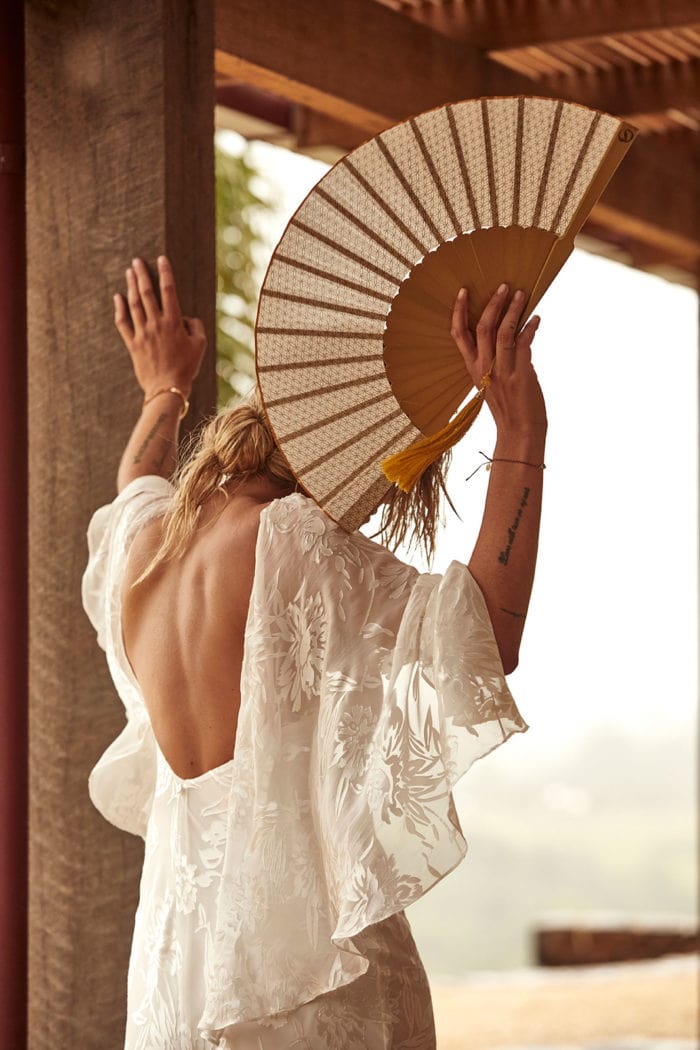 Matti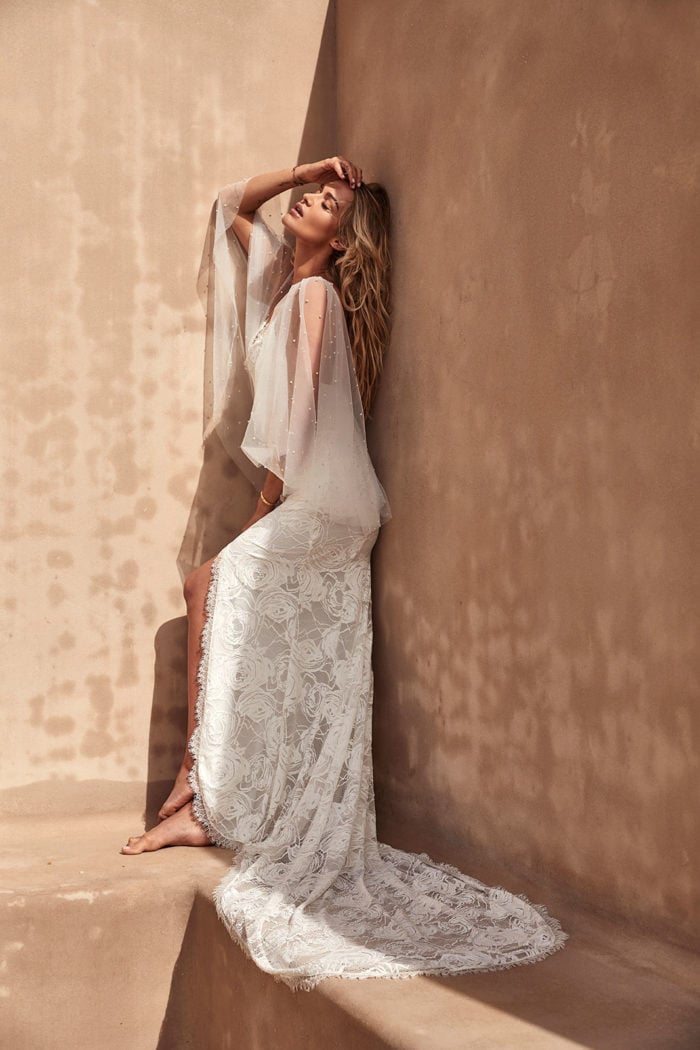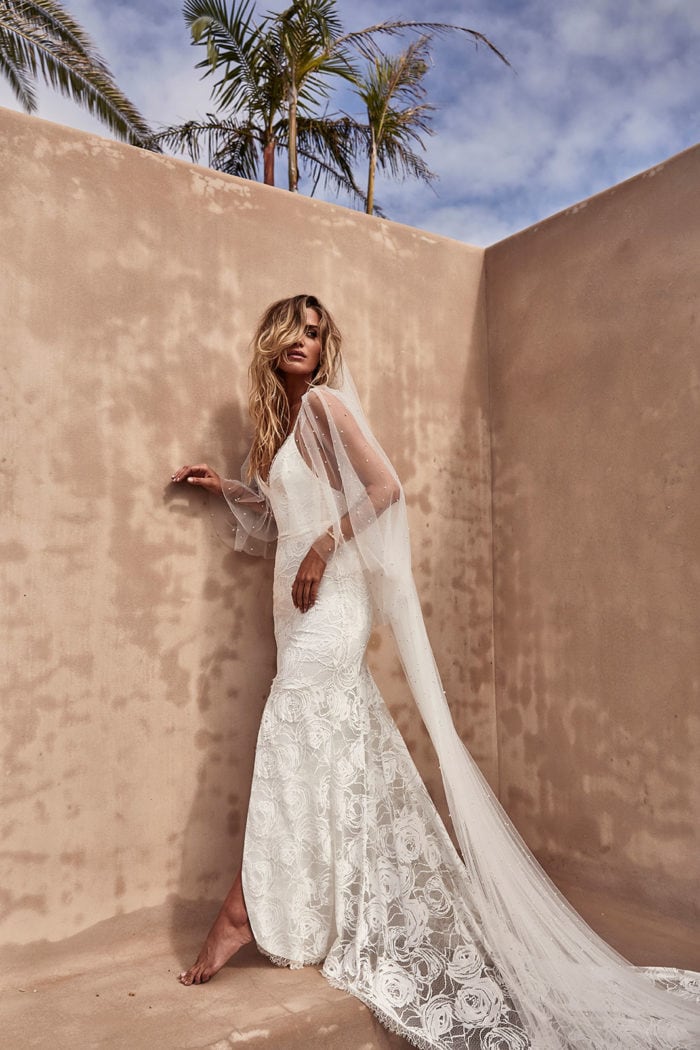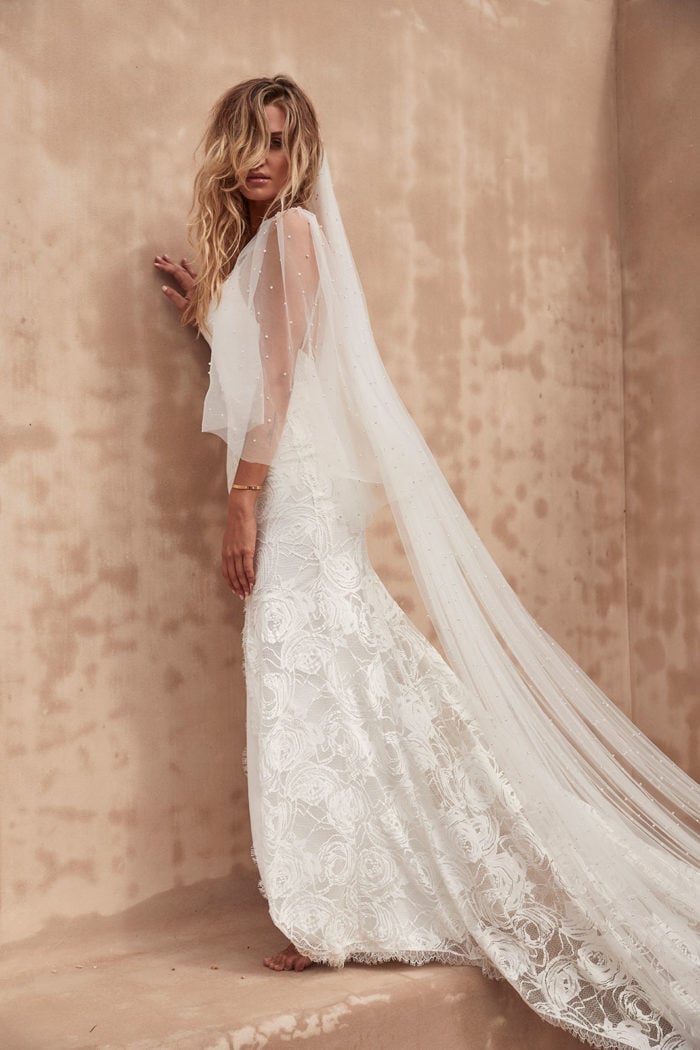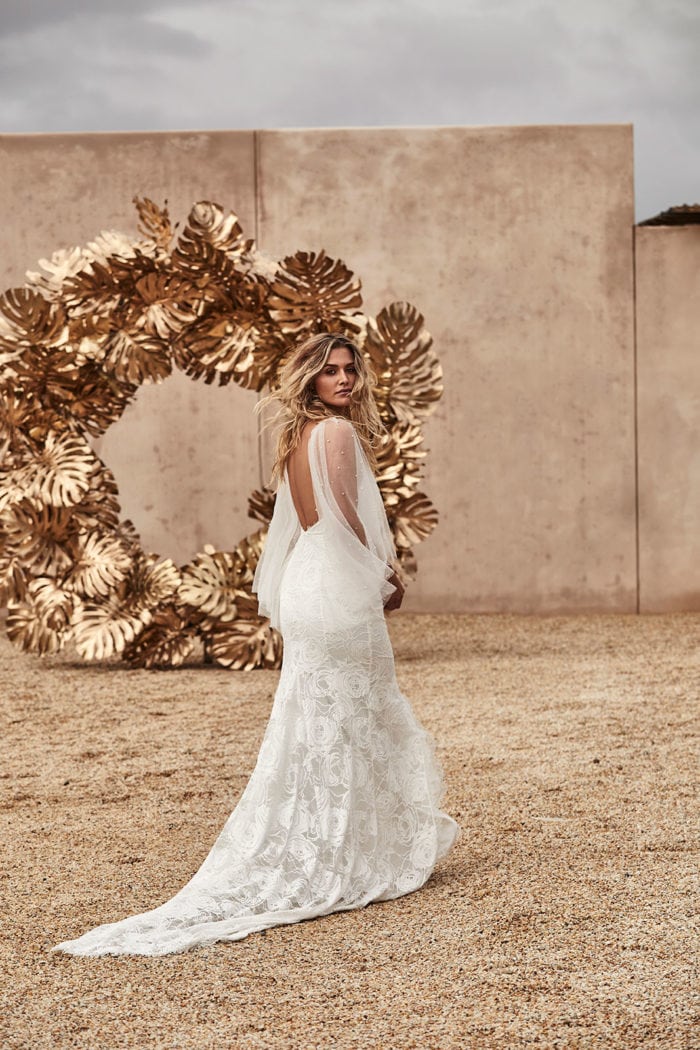 Orla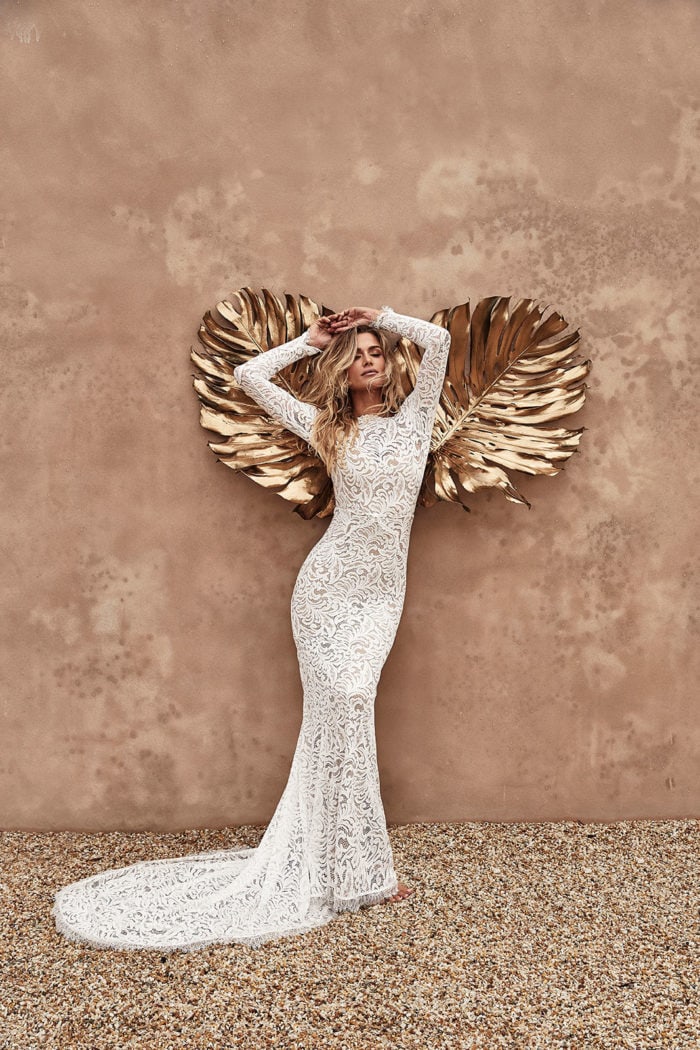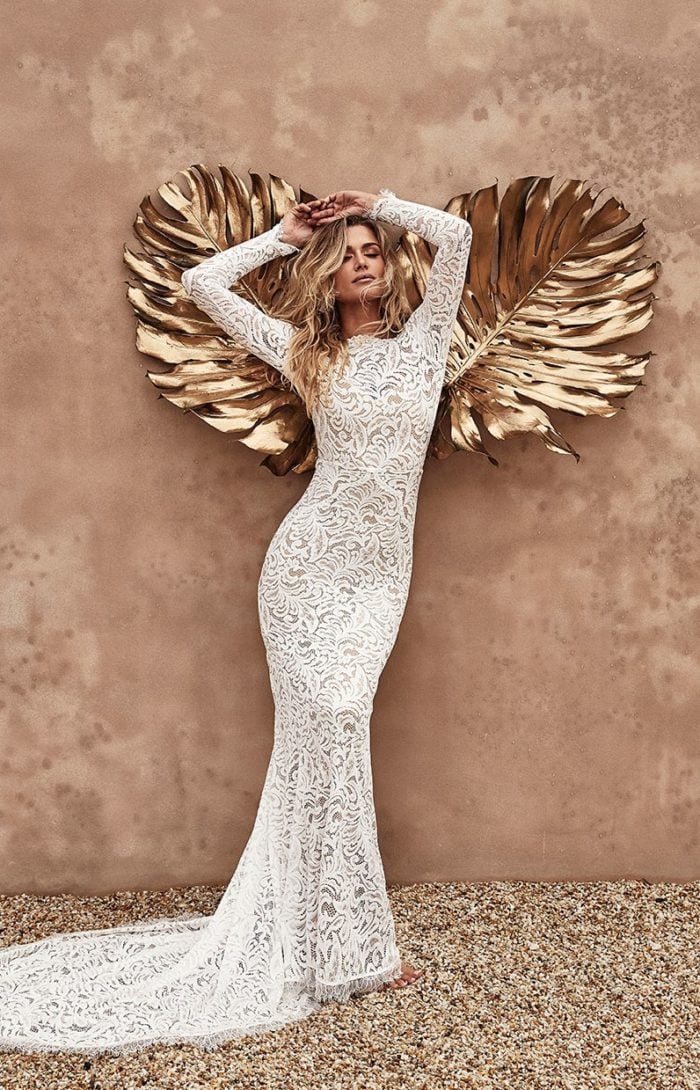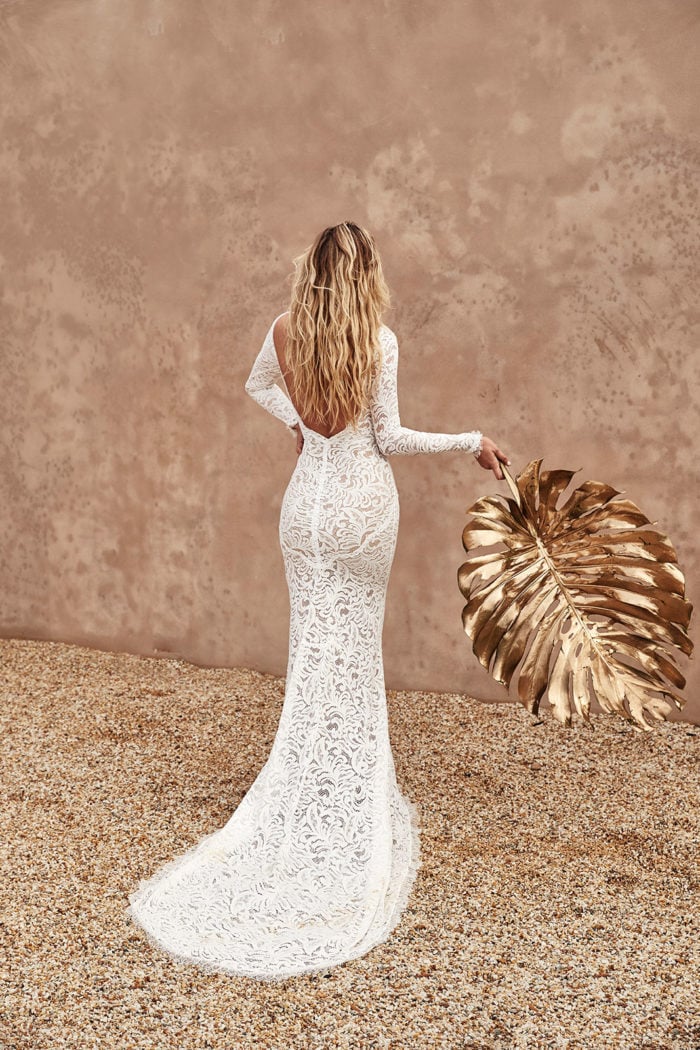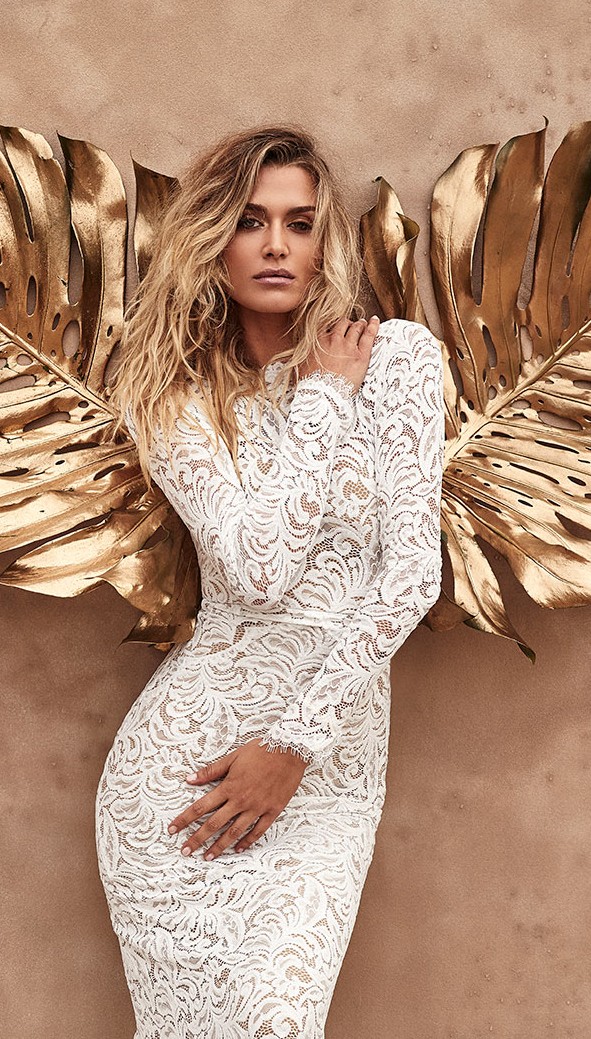 Summer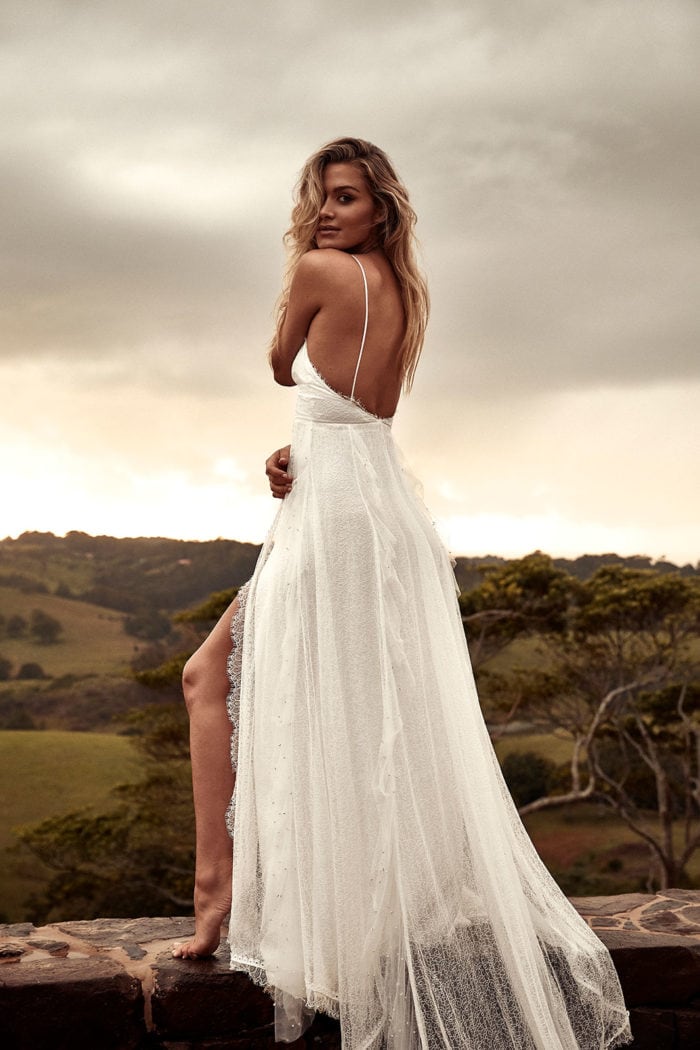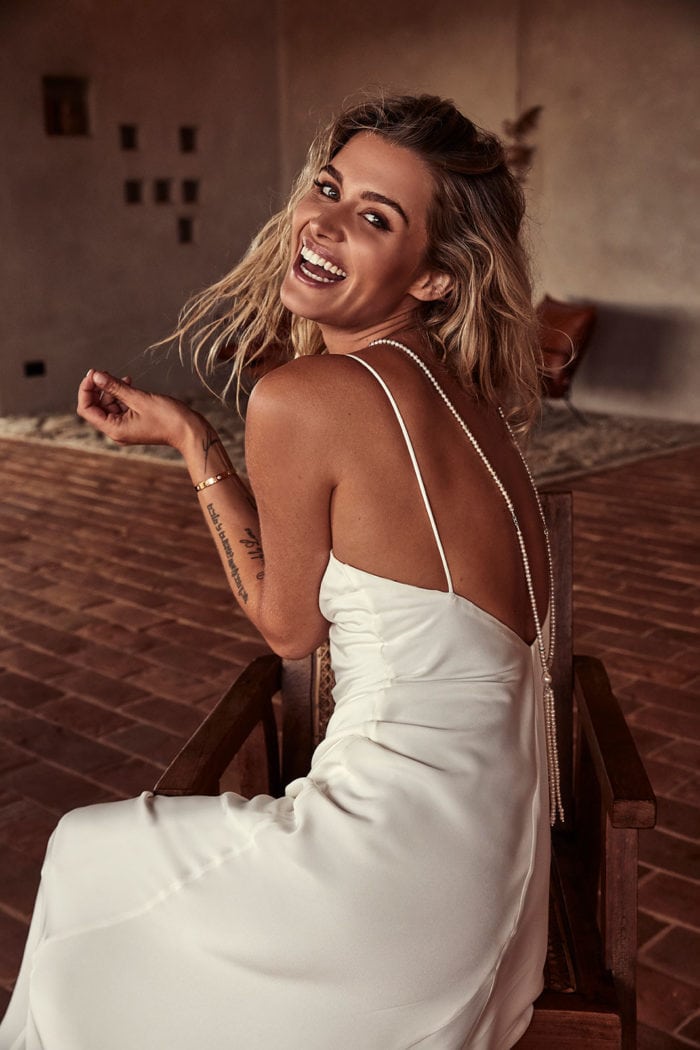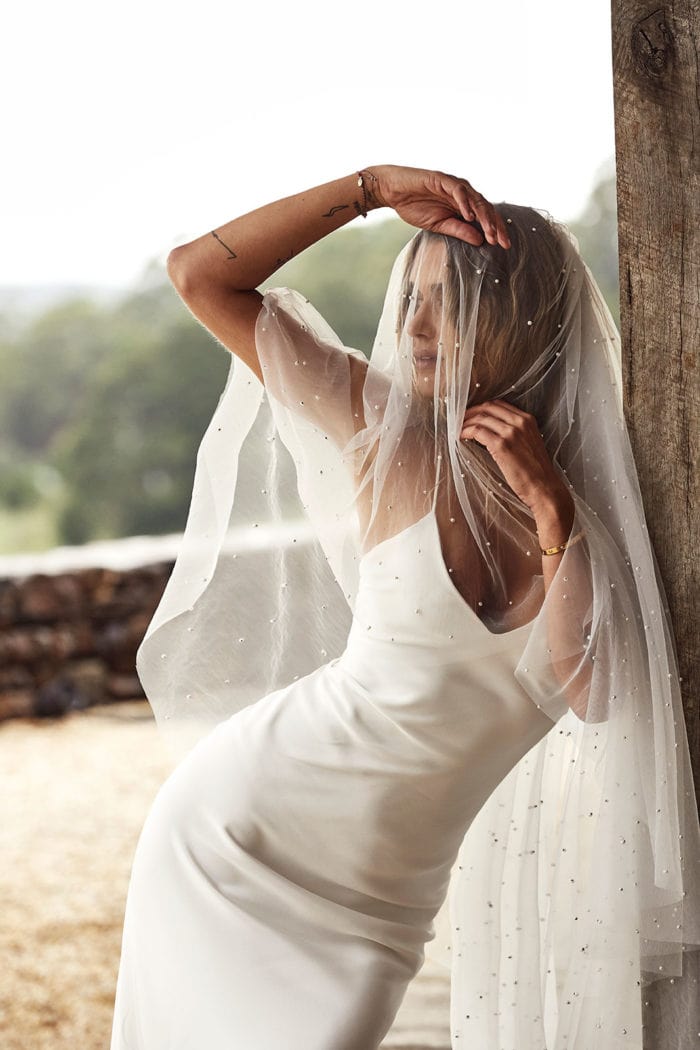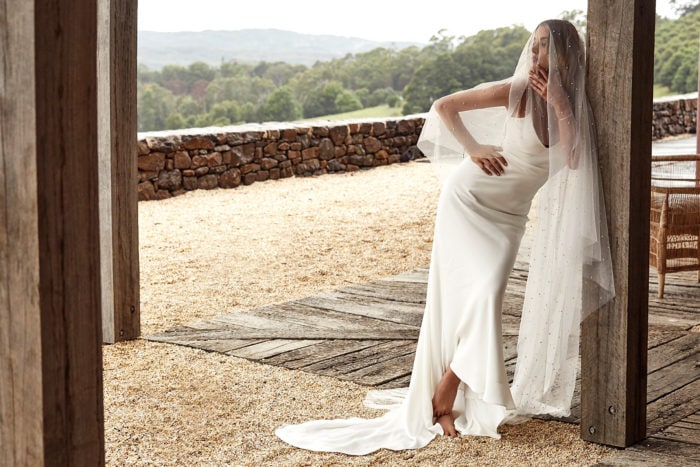 Collection Inspiration for the 2020 La Bamba Wedding Collection From Grace Loves Lace
More details about the collection from the Grace Loves Lace design team:
Founder and Creative Director Megan Ziems said the new collection is marked by metallic laces and burnout silks designed in-house, alongside the brand's first silk gown capsule - all in comfortable fits and playful silhouettes constructed with dancing in mind.
"Our vision has been to create gowns that are dramatic and effortless – fabrics and shapes that have a visual impact whilst still being lightweight and easy to wear, rather than traditional, restrictive dresses that don't allow women to move freely."
It's the brand's first collection with new Head of Design - Rosie Keating - on board after she joined the team from London last year. Keating worked alongside Ziems, developing exciting fabric combinations, including metallic elements, stretch lace and embellishments.
"We wanted to create bling without the bling – gowns that shine and shimmer on the skin without heavy adornment and embellishment. We focused on the scale and placement of fabric to contour the body, and using stretch lace to flatter and highlight every curve and increase wearability," said Ziems.
"The idea behind the La Bamba accessories collection was to create multiple looks for each gown," said Ziems.
More Styles To Love
Please also check out our previous looks at Grace Loves Lace wedding dresses, our picks for beach wedding dresses, bridal accessories, or browse our ideas for bridesmaid dresses by color scheme.