Yellow Dress for a June Wedding
Hi Readers! Wasn't yesterday's engagement post wonderful? I realized today I'm way behind on the June edition of dress picks for wedding guests, and that I also miss doing the "dress of the day" posts I used to do. To remedy that, each weekday I'll be picking a dress for a wedding that fits one of the common attire styles. First up is this dressy casual style in yellow. It's perfect for a casual to dressy daytime summer wedding. I love the bright yellow color, and the classic shape! Stay tuned for picks for cocktail dresses, semi-formal, and formal weddings in June.
Affiliate links are used in this post.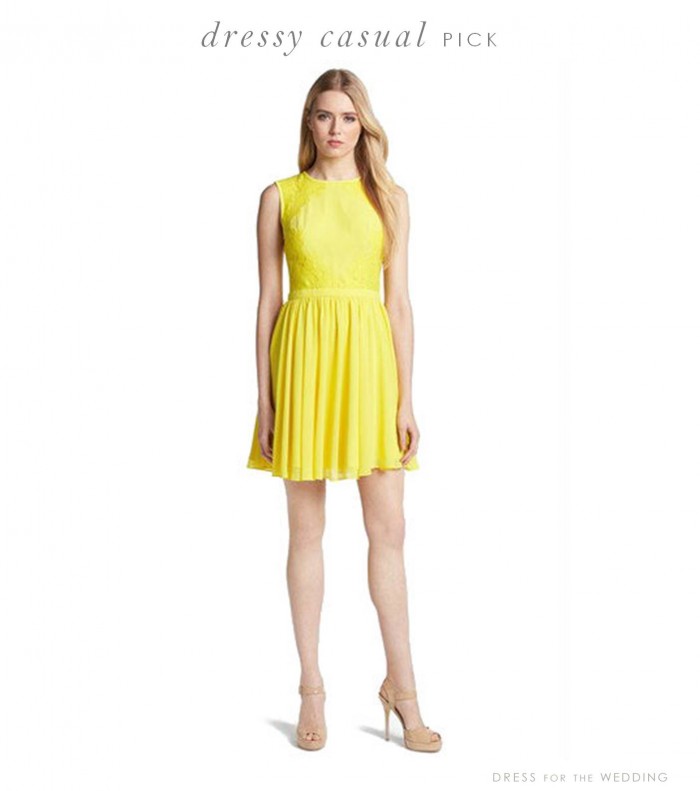 Ted Baker Mixed Media Dress at Nordstrom
Affiliate links are used in this post.
Shop More Yellow Dresses

More style ideas you might enjoy :